First Bispecific Antibody, Teclistamab, Now FDA Approved in Multiple Myeloma
Today the FDA approved teclistamab, the first bispecific antibody to be used in relapsed or refractory multiple myeloma.
Teclistamab (brand named TECVAYLI™) was approved for patients who received four or more prior lines of therapy, including a proteasome inhibitor, immunomodulatory drug and anti-CD38 monoclonal antibody.
Teclistamab is an off-the-shelf product given by subcutaneous injection (a shot) that links BCMA, a target on myeloma cells, with T cells to kill myeloma. The drug was approved based on results from the Phase II MajesTEC-1 clinical trial that included 110 patients.
The trial data included the following results for patients who had a median of 5 prior lines of therapy (78% of patients received four or more prior lines of therapy):
61.8% Overall Response Rate
58.8% of patietns had a very good partial response (VGPR) or better
28.2% achieved a complete response or better
Median duration of response was 18.4 months
Dr. Ajai Chari, MD at the Icahn School of Medicine at Mount Sinai said:
"In the pivotal teclistamab study, we have continued to observe positive results in heavily pretreated patients with relapsed or refractory multiple myeloma. As a clinician and researcher, I see first-hand the human toll of this incurable disease. The approval of teclistamab, as the first bispecific antibody in relapsed or refractory multiple myeloma, is a meaningful step in helping many of these hard-to-treat patients."
The most common side effects in the Phase I/II study were:
Cytokine release syndrome (72% with .6% being Grade 3 and no Grade 4)
Neutropenia (64% Grade 3 or 4)
Anemia (55%, 37% Grade 4 or 4)
Infection (37% with respiratory tract infections being most common)
Patients receiving IVIG (39%)
Neurotoxic events were low grade (15% total with 14% being Grade 1 or 2)
ICANS (2.43% with Grade 3 or 4) Watch this video to better understand ICANS
Because there is a possiblity of of Cytokine Release Syndrome and neurological toxisity, the drug will include a Risk Evaluation and Mitigration Strategy (REMS) program.
Click here to review the initial results of the Phase I/II study published in the New England Journal of Medicine.
We look forward seeing this new BCMA-directed therapy used in the myeloma clinic that can be used by patients who many not be able to wait for CAR T therapy.
Additional Stories on Teclistamab
Updated Teclistamab Results in Multiple Myeloma
European Approval of Teclistamab Beats FDA to the Punch in Myeloma
ASCO 2021: FDA Grants Breakthrough Therapy Designation to Teclistamab in Mulitple Myeloma
FDA Expanded Access Program for Teclistamab
Guest Lecture: Teclistamab, Hans Lee, MD, MD Anderson Cancer Center
Myeloma Therapies: Bispecific Antibodies, CAR T and Antibody Drug Conjugates. How Do You Choose?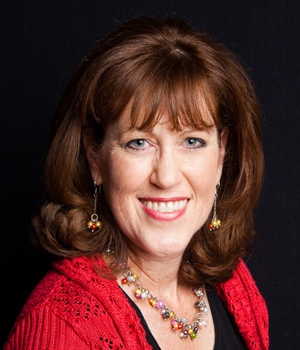 about the author
Jennifer Ahlstrom
Myeloma survivor, patient advocate, wife, mom of 6. Believer that patients can help accelerate a cure by weighing in and participating in clinical research. Founder of HealthTree Foundation (formerly Myeloma Crowd).
Thanks to our HealthTree Community for Multiple Myeloma Sponsors: