Updated Teclistamab Results in Multiple Myeloma
Teclistamab is a bispecific antibody that binds the protein CD3 (expressed on the surface of cancer killing T-cells) to BCMA (a protein expressed at high levels of multiple myeloma cells).
This construct draws the cancer killer in direct contact with the cancerous myeloma cell to cause cell death of our cancer. The drug has been developed by Johnson & Johnson/Janssen, the marketers of both Darzalex and CARVYKTI (BCMA-targeting CAR-T). The company has presented several updates from their clinical trials in patients with relapsed/refractory multiple myeloma (RRMM) with at least three prior lines of therapy.
Long-term follow-up of patients treated with monotherapy teclistamab
Data from the 165 the relapsed/refractory myeloma patients just treated with teclistamab can be summarized as follows:
Patients in the study were triple class exposed (immunomodulator, proteasome inhibitor, anti-DC38 therapy) with a minimum of three prior lines of therapy (with a patient median of 5 prior lines of therapy)
At a median follow-up of 14.1 months, the study reported an overall response rate (ORR) of 63 percent with nearly 40 percent of patients achieving Complete Response (CR) or better
27 percent of patients became MRD negative
Those patients who had achieved CR had a median duration of response of 18.4 months
Median progression free survival (PFS) was 11.3 months
Adverse events were low grade and manageable
It has to be noted that these outcomes are bound to improve as patients continue to be monitored
Additional specifics can also be found in a recent short, and easily readable, article published in the New England Journal of Medicine.
Results of patients with combo treatment teclistamab + Darzalex Faspro
Results from two clinical trials can be summarized as follows:
Patients in this trial received a median of 6 prior lines of treatment, 74 percent had been triple class exposed, 63 percent had been exposed to five classes of treatment, 15 percent had been exposed to prior anti-BCMA treatment (in other words, these were very ill patients)
Responses from 39 evaluable patients showed an ORR of 78 percent and 73 percent had a Very Good Partial Response (VGPR) or better
Median time to response to treatment was 1.0 months and median duration of response had not yet been reached
The most common adverse event noted was Cytokine Release Syndrome (CRS) seen in 61% of patients, and infections occurred at a similar rate
65 patients were originally dosed with this regimen, and 51 patients continued through the study for evaluation. 4 patients died from adverse events unrelated to the treatment with either teclistamab or Darzalex
Additional information is available from a poster presentation at the annual meeting of the American Society of Oncology (ASCO) or from a poster presentation at the most recent forum of the European Hematology Association (EHA)
The study team concludes that "Teclistamab + Darzalex provides a novel immunotherapy approach for the treatment of RRMM that may yield improved clinical efficacy in heavily pretreated patients"
Quality of life outcomes with teclistamab
I am very comfortable making the statement that just about all of us, myeloma patients, have had our Quality of Life (QOL) impacted to various degrees in the course of our treatment journey. It is therefore heartening to see the publication of a study that monitored QOL of the patients enrolled in the teclistamab studies. Key conclusions are:
The metrics analyzed include function (physical, role, emotional, cognitive, social); symptoms (fatigue, nausea/vomiting, pain, appetite loss, constipation, diarrhea); and generic health (mobility, self-care, usual activities, pain/discomfort, anxiety/depression)." In other words, this is the 'stuff' most of us are familiar with.
Over 80 percent of the 110 patients in the study reported meaningful improvement in at least one of their myeloma symptoms scales, compared to their baseline metric at the start of their treatment with teclistamab.
"Reduction in pain scores occurred as early as cycle two."
"At the moment, no meaningful improvement was observed in the scales for physical functioning and fatigue."
The authors conclude, "These initial patient reported outcomes results complement recent clinical data and support teclistamab as a potential off-the-shelf, T-cell redirecting therapy for patients with RRMM." This last observation is important in that many of us may be thinking of CAR-T treatment at the time of relapse. Teclistamab may be another option to put our T-cells to work without going the full CAR-T route.
Some additional information can be found in this ASCO poster presentation.
First results of treatment outcome in patients who have previously been exposed to BCMA
There are some patients who have relapsed after they have already been treated with novel anti-BCMA therapies [such as Blenrep, Abecma, Carvykti] either in clinical trials or in a regular clinical setting. The question arises whether such relapsed patients may find another lifeline with teclistamab. This study included a total of 40 relapsed patients.
"These patients had received a median of six prior lines of therapy, most (85 percent) were triple-class refractory and 35 percent were penta-drug refractory."
Key reported outcomes are:
Overall response rate (ORR) was 52.5 percent
Responses to teclistamab occurred early and deepened over time
Treatment had tolerable side effects with no dose reductions or discontinuations because of adverse events
The safety profile was similar to that observed in patients who had not been previously treated with anti-BCMA agents
Some additional information can be found in this ASCO poster presentation
And for those patients already switched from Darzalex infusion to Darzalex Faspro (or patients already started on Darzalex FASPRO)
Johnson & Johnson has two ongoing studies involving Darzalex Faspro:
Combination treatment with Darzalex Faspro + teclistamab: early results show that the small cohort of evaluable patients has an ORR of 76.5 percent at a median follow-up period of 8.6 months. Additional data will become available in the future, though the early results have been presented at ASCO. This study is still recruiting patients.
Combination treatment with Darzalex Faspro + teclistamab vs. the investigator's choice of treatment with Darzalex + Pomalyst + dexamethasone (DPd) or Darzalex + Velcade + dexamethasone (DVd). No results of this study have been disclosed yet, as this study is also still actively recruiting.
In June 2021, Johnson & Johnson received "Breakthrough Therapy Designation" from FDA that expedites "the development and regulatory review of an investigational medicine that is intended to treat a serious or life-threatening condition and is based on preliminary clinical evidence that demonstrates the drug may have substantial improvement on at least one clinically significant endpoint over available therapy."
In addition, the Company submitted its regulatory dossier to FDA in December 2021. Under the current procedures at FDA, it is reasonable to expect that teclistamab will be approved around mid-year of 2022, barring unforeseen regulatory or clinical circumstances. This product will give another treatment option AND additional hope to critically ill patients.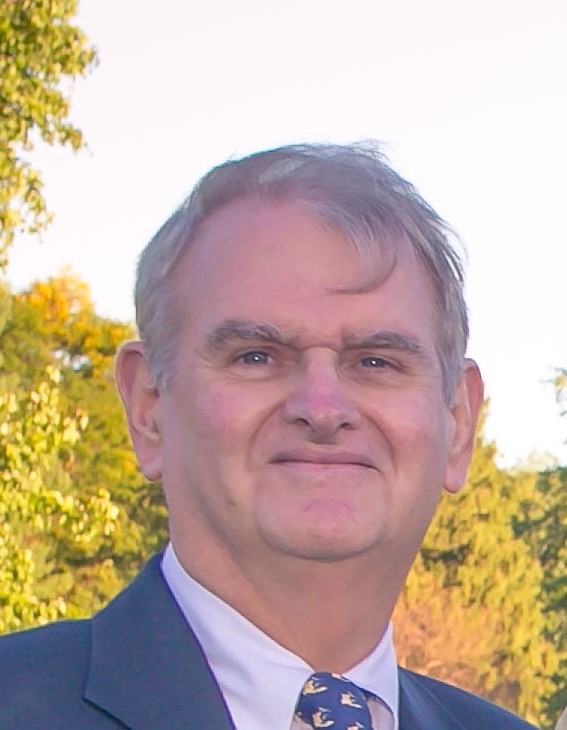 about the author
Paul Kleutghen
I am a patient diagnosed in 2014 with primary plasma cell leukemia (pPCL), a rare and aggressive variant of multiple myeloma and have been very fortunate to find successful treatment at the division of Cellular Therapy at the Duke University Cancer Institute. My wife, Vicki, and I have two adult children and two grandsons who are the 'lights of our lives'. Successful treatment has allowed Vicki and I to do what we love best : traveling the world, albeit it with some extra precautions to keep infections away. My career in the pharmaceutical industry has given me insights that I am currently putting to use as an advocate to lower drug pricing, especially prices for anti-cancer drugs. I am a firm believer that staying mentally active, physically fit, compliant to our treatment regimen and taking an active interest in our disease are keys to successful treatment outcomes.
Thanks to our HealthTree Community for Multiple Myeloma Sponsors: