HealthTree Research Initiative Project Recipients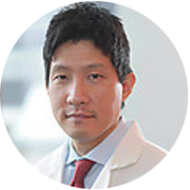 Creating a Myeloma Patient Immune
System Signature
David Chung, MD, PhD
Memorial Sloan Kettering Cancer Center
Why do some multiple myeloma patients relapse early after stem cell transplant while others stay in remission for many years? The patient's immune system may be a key factor. Dr. Chung's research will review patients who have undergone stem cell transplant. He will study three different parts of their immune system after transplant – T cells, lymphocytes and myeloid derived suppressor cells (MDSCs) and will compare patients with early vs. late relapse. He will then combine that immune system signature with the myeloma genetics of each patient to understand the impact they have together.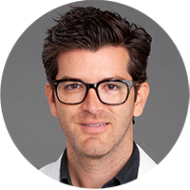 Testing Your Individual Myeloma Tumor
Against Available Myeloma Therapies
Cesar Rodriguez, MD
Wake Forest University
Each myeloma patient's tumor is unique and can change over time. Dr. Rodriguez is using a new 3D organoid tumor modeling platform which allows the testing of over 50 myeloma treatment combinations against your specific tumor (including your bone marrow microenvironment) to identify which treatments will work best for your type of myeloma. This personalized approach will help you find useful drug combinations that will have the most impact and avoid treatments that will be ineffective.
Targeting CD24 to Eliminate
Myeloma Stem Cells
Fenghuang (Frank) Zhan, PhD
University of Iowa
Myeloma stem cells (or early progenitor cells before they become plasma cells) may not be killed with current myeloma therapies and could be the cause of relapse. Dr. Zhan has identified the presence of CD24 as a strong candidate as a cancer stem cell marker and believes that high CD24 levels lead to more aggressive myeloma and earlier death. His work will test patient samples for the presence of CD24 and assess outcomes while also identifying CD24 monoclonal antibodies that could impact this target.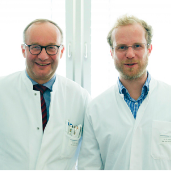 Car T-cell Therapy Targeting CS1 & BCMA
Dr. Hermann Einsele & Dr. Michael Hudecek
University of Würzburg
CAR T-Cells are a hot new area of research in blood cancers. This study takes a patient's own white blood cells from a blood sample and engineers them to target specific receptors – CS1 and BMCA – common proteins found on the surface of myeloma cells. The T Cells are then given back to the patient after a two-week period. CAR T therapy is all at once a cell therapy, gene therapy and immunotherapy. This study will be applicable for high-risk patients who have failed standard myeloma therapies but will also be appropriate for normal risk patients regardless of genetic features.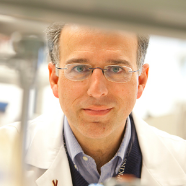 T-cell Therapy with Autologous Transplant
Dr. Ivan Borrello Johns Hopkins
Sidney Kimmell Comprehensive Cancer Center
Dr. Ivan Borrello is working to create a patient-specific immunotherapy using enhanced T cells from the patient's own bone marrow, for truly personalized medicine. Using white blood cells from a bone marrow sample, he is able to expand the cells a hundred-fold in the presence of the tumor cells. After these T-Cells are expanded, they are given back to the patient on day 3 or 4 of autologous transplant. When they are reintroduced, they leverage the body's natural process to further expand more immune fighter cells and they target hundreds of proteins that could be causing tumor growth for that patient, not just a single protein. This is an open clinical study today for patients with high-risk genetic features.
Fundraising
Thanks to your donations, we have raised over $750,000 for the Myeloma Crowd Research Initiative and your generosity has helped fund key research in immunotherapy and myeloma advances by top global myeloma researchers. We send 100% of all donations to the Myeloma Crowd Research Initiative recipients and will continue to find and fund exciting and promising work that is focused on developing a myeloma cure. We invite you to make a recurring MCRI donation or other donation today.
Scientific Advisory Board

C. OLA LANDGREN, MD, PHD
Chief, Myeloma Service at Memorial Sloan Kettering Cancer Center

IRENE GHOBRIAL, MD, PHD
Director, Michele & Stephen Kirsch Laboratory at Dana Farber Cancer Institute

GUIDO TRICOT, MD, PHD
Attending Physician at University of Arkansas Medical Sciences

NOOPUR RAJE, MD, PHD
Director, Multiple Myeloma Program at Raje Laboratory, Massachusetts General Hospital

RAFAEL FONSECA, MD
Director, Fonseca Laboratory and Getz Family Professor of Cancer at Mayo Clinic Scottsdale

ROBERT ORLOWSKI, MD, PHD
Director of Myeloma at University of Texas MD Anderson Cancer Center
Gareth Morgan
MD, PHD, FRCP, FRCPATH
Director, Multiple Myeloma Research
Perlmutter Cancer Center

Faith Davies
MD, MRCP, MRCPATH, FRCPATH
Director, Clinical Myeloma Program Perlmutter Cancer Center
Mike Thompson, MD, PhD
Medical Director, Early Phase Cancer Research Program at Aurora Health Care
JENNY AHLSTROM
Myeloma Survivor; Founder of CrowdCare Foundation, Myeloma Crowd, and Myeloma Crowd Radio
JIM OMEL, MD
Myeloma Survivor; Support Group Leader; Leading Patient Advocate multiplemyelomablog.com

GARY PETERSON
Myeloma Survivor; Patient Advocate and Myeloma Survival Statics: myelomasurvival.com

JACK AIELLO
Myeloma Survivor; Experienced Patient Advocate; Support Group Leader

CYNTHIA CHMIELEWSKI
Myeloma Survivor; Experienced Patient Advocate: @MyelomaTeacher

Paul kleutghen
Myeloma Survivor; Experienced Patient Advocate
Thanks to our HealthTree Community for Multiple Myeloma Sponsors: