For Patients!: The Revolution Around the Corner
Patients should engage in decisions about their treatment to achieve their best outcomes. Put simply: the more a patient understands and is a part of the process of his or her own treatment, the better it is for everyone involved.
But that's easier said than done. The first problem is obvious: "You mean to tell me I haven't cracked a science book in years, occasionally watch nature shows on PBS, and now I have to become an expert in some complicated disease I've never heard of? That I was just told I have? And you want me to get up to speed to make complex decisions? Are you serious?"
Good points all.
Whether it's being said out loud or not, I think most patients hear a variation of that in their heads. And they're right. It's ultimately the job of the medical team is to make the right decisions.
So never be shy about asking questions, no matter how simple or complicated you think they may be. Your appointment is your most important dialogue, and it's best to bring your caregiver along to help you do your thinking.
Second, HealthTree for Multiple Myeloma is a vital source of information that simplifies—as much as possible—the difficult language of the science of your disease in ways that are right for you, in the ways you can best learn. There are a lot of good sources of information, but we have one thing to offer that one else has.
And that's third, the HealthTree Cure Hub. This is an unprecedented way of letting patients keep track of all their disease information in one place, learning about what might work for them so that they can have more informed visits with their health care teams, and print a nice summary that you can use and share with anyone you want.
What's best is that we have a dedicated team to make this as easy and painless a project to start and maintain. They can help you to set up your profile and expedite the downloading of all your medical tests and numbers.
Most importantly, they can show you how to get the most benefit you can get from a Cure Hub profile.
And, with the rapid changes taking place in myeloma today, you don't have to worry about the information ever becoming stale. We consult with researchers and our scientific advisory board (add link) twice a year, after the cycles of the ASCO/EHA meetings in late spring and the ASH meeting every December and update the programs when needed.
This program is so innovative and revolutionary, many other disease types want to use the same template for their diseases. But we'll never stop until we get myeloma right.
(Part 2 of 5)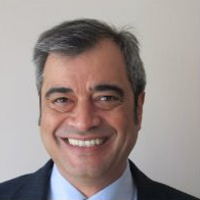 about the author
Greg Brozeit
Greg Brozeit has been with the HealthTree Foundation since 2015 when he began volunteering for the Myeloma Crowd. Prior to that he worked with Dr. Bart Barlogie and the International Myeloma Foundation, inaugurating many myeloma patient advocacy and education programs.
More on Life With Myeloma
Thanks to our HealthTree Community for Multiple Myeloma Sponsors: