Find the Emergency Entrance During Myeloma Awareness Month
In moments of crisis, the most natural reaction is to look for the emergency exit. Get out. Get away. As quickly and as far away as possible.
But when we're personally affected by a myeloma diagnosis, whether as a patient, caregiver, family member or friend, rushing toward the nearest exit is more often than not the worst thing you can do.
While it might feel good for a short time, it'll catch up with you; trying to run away from the truth after a diagnosis will rob you of many potentially lifesaving and life-enhancing choices.
Instead, what we need to look for is the emergency entrance. Yes, you read that right. The entrance, not the exit. As much as you want to, you can't run away from myeloma when it barges its way into your life.
You have to confront it: with learning, support, outreach, and most importantly, patience and persistence.
Why an Emergency entrance? Because you need specialized information about a disease you've never heard of, especially 20-30-40 years or more since you last looked into a science textbook. But most of all, you need to take a deep breath.
While you're exhaling, the Myeloma Crowd website is as valuable an emergency entrance as you will find. Not only will you get the latest news about myeloma, you'll learn how to plan your own path to your best outcomes and a good quality of life.
And our hope is that if you take advantage of our emergency entrance. Once you enter, you'll find you've entered a place of calm, seriousness, and driven by a purpose to improve the lives of all myeloma patients while doing our part to help researchers cure this disease.
Myeloma Awareness Month and HealthTree
We'll be featuring the wide variety of Myeloma Crowd programs every day during Myeloma Awareness Month in March. Be sure to check the website every day for ideas about which entrances might be best for you.
You should strongly consider setting up a profile at the HealthTree Cure Hub. You will be better able to track and understand your disease, communicate with your healthcare teams, keep up with the latest treatment recommendations, and anonymously share your data with researchers by contributing your real world data.
In addition to the diverse stories on the website, you can learn about the wide range of issues from experts through the Myeloma Crowd Round Table program, get deep insights on current issues in Myeloma Crowd Radio programs, and understand specific topics at your own pace in HealthTree University.
You can join regular online meetings on our new Myeloma Community Chapters program, which cover a range of issues including fitness, nutrition and wellness, financial literacy, and caregiving. We also have specialized chapters covering issues like the African American patient community, newly diagnosed myeloma, immunotherapies, specific drug treatments, plasma cell leukemia, and geographical areas.
If you want to connect with individuals who may have advice and support for your particular case, you can connect with the Myeloma Coach program.
You'll learn about fitness events around the country in Muscles for Myeloma updates and, if you want, how to help support patient-guided research through the Myeloma Crowd Research Initiative.
If you need encouragement to get moving. join our HealthTree Moves for Myeloma 30-Day Challenge during the March to begin a group fitness program, wherever you are and however you want to exercise.
With all our programs in information you'll learn about things you need to help you take charge of yourself and not let myeloma control you.
Mostly you'll understand that you are not alone. And that you have a future to fulfill.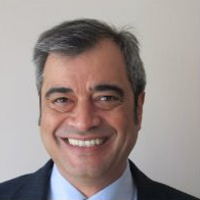 about the author
Greg Brozeit
Greg Brozeit has been with the HealthTree Foundation since 2015 when he began volunteering for the Myeloma Crowd. Prior to that he worked with Dr. Bart Barlogie and the International Myeloma Foundation, inaugurating many myeloma patient advocacy and education programs.
More on Life With Myeloma
Thanks to our HealthTree Community for Multiple Myeloma Sponsors: