The Myeloma Crowd Round Table Interactive Webcast was held on May 16, 2020. Session Two covered amyloidsis, immunotherapy and emerging treatments featuring three myeloma experts:
Dr. Parameswaran Hari, MD, MS, Medical College of Wisconsin
Dr. Nina Shah, MD, University of California San Francisco
Dr. Jeffrey Zonder, MD, Karmanos Cancer Institute
COVID-19 Issues for Myeloma Patients
Drs. Hari, Shah, and Zonder discuss their experiences of treating myeloma and amyloidosis patients during the COVID-19 pandemic.
Amyloidosis
Dr. Zonder explains amyloidosis and how it is like and unlike myeloma.
Immunotherapies
Dr. Shah explains the goals of immunotherapy, new treatments to target BCMA in myeloma cells, and CAR T-cell, T-cell, and other immunotherapies being researched.
Emerging Treatments
Dr. Hari explains how recently approved therapies are being integrated into patient care, the latest on combination therapies, and promising drugs in the research pipeline.
Session Two Questions & Answers
0:41 For second or third line patients, as of now, do you recommend an immunotherapy trial or traditional triplet like daratumumab, pomalidomide, dexamethasone, or even elotuzomab, pomalidomide, and dexamethasone, and, if so, explain why?
3:32 Is Darzalex (daratumumab) subcutaneous as effective as the infusion form and how does it compare with isatuxumab?
5:20 For a newly diagnosed patient with AL amyloidosis, which drug is better for induction therapy and why? And if you could, please compare and contrast cyclophosphamide with Revlimid.
7:10 What are the currently available most precise genetic sequencing tests or protocols that can help decide treatment?
8:41 If one doesn't have any gene mutations at diagnosis, might they be developed later?
11:12 Can you give us any insight as to why SAP scintigraphy is regularly performed in England, but not in the US? Especially since it identifies amyloid fibril distribution in the body?
14:05 What is your opinion on undergoing stem cell transplant? Up front or leave for when for when there are no other options?
18:44 [Re: patient who collected stem cells 15 years ago and now they are no longer viable.] What's the likelihood of the patient being able collect stem cells?
19:29 Is it possible to have a stringent complete response for myeloma and less than a complete response for amyloidosis?
20:40 With respect to COVID, would the use of i.v. Ig benefit myeloma patients who contract it, would it make it worse, increasing neutrophils directly, or prevent secondary infections?
21:30 Do bone lesions heal after treatment?
22:25 With respect of use of CAR T and BiTEs, is length of remission a consideration or do you look at other factors?
23:50 Amyloidosis typically has lambda light chains. How frequently are kappa light chains involved? And do you ever see improvements in organ function after treatment for AL amyloidosis?
26:00 With respect to genetics, does the p53 mutation ever go away or change?
27:22 As a high-risk smoldering myeloma patient, should one go ahead and get a stem cell transplant?
28:54 If one is in complete remission and MRD-negative, should one continue and go to transplant?
31:55 Are there any treatment combinations that do not use steroids like dexamethasone? And can one get a third transplant if one has enough collected stem cells?
Thanks to our Sponsors

.

.


.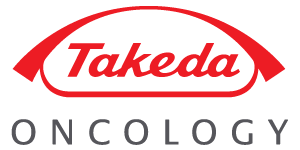 .

.