For our (foreseeable) final webcast-only Round Table of the pandemic, HealthTree Foundation President Jenny Ahlstrom engages in a wide-ranging discussion about the state of myeloma today and tomorrow with Drs. Rafael Fonseca (Mayo Clinic) and Ola Landgren (University of Miami), who are considered by many of their peers to be among the most innovative and forward-looking myeloma experts in the world.
The rapid changes taking place in myeloma are difficult for patients and physicians alike to put into context. Learn how to make better sense of the myeloma landscape in order to make better decisions with your medical team as well as the past, present, and, most importantly, the foreseeable future of myeloma treatment and research. The second half of the program held on September 25, 2021 features audience questions.
Moderated Discussion
4:55 - Question 1: When we organized our first scientific advisors meeting in 2013, our focus was meeting unmet needs in myeloma were and what we could do to address some of them. That's why, for example, our first Myeloma Crowd Research Initiative was about high-risk disease. Looking back, how has the research and treatment of the disease changed and what is still considered an unmet need?
5:20 - Dr. Fonseca: The pace of research has greatly accelerated, [various research fields in myeloma are merging], it's moving in the right direction.
6:19 - Dr. Landgren: Things are changing at a fast pace…I think 25-30 drugs or more in development, I think we will have a few drugs approved every year for several years to come. Many of these drugs are better than anything we've ever seen…I think…MRD testing is going to help speed up drug approval…that means that drugs could be approved based on MRD status, which will basically give access to drugs years faster than we currently do.
7:36 - Question 2: To follow up on the MRD comment above, what I've seen—and perhaps this is just a patient perspective—is the FDA being very aggressive in myeloma, to approve drugs as fast as possible. Do you have any comments on that?
8:18 - Dr. Fonseca: I think you're going to find a variety of perspectives on this…I personally like the idea of fast approvals…first, the faster you can get the drug, the faster we can get it to the patients we believe can benefit…[current standards, known as overall survival or OS, are hard to apply to myeloma because patients are living so long during clinical trials]…Doctors and patients find ways by which they can better use a drug once it's released. There's a lot of learning in clinical use…
9:20 - Dr. Landgren: Phase 1 and 2 studies to determine efficacy and dosage will not change…I think the new era you are alluding to, Jenny, is what Dr. Richard Pazdur at the FDA has created…he has transformed the FDA in a sophisticated way…to sort out promising drugs by giving them accelerated approval…[it's rare that drugs aren't approved at that stage, but it does happen…
12:00 - Question 3: What makes you optimistic and hopeful when a newly diagnosed patient enters your office today? What tools do you have available to you today that you didn't 5-10-15 years ago?
12:19 - Dr. Landgren: First of all, look at all the drugs we have access to now. When I started [I used regimens] we no longer use…and almost none of our patients achieved a complete response…
13:35 - Dr. Fonseca: I think we're on the brink of having [some patients] cured of their multiple myeloma. Again, I don't say this lightly, but we will only know that many years from now…in transplant ineligible patients, I think we're seeing big, big strides and probably the most important one…is the MAIA trial, with the combination of daratumumab, lenalidomide and dexamethasone, for that population, has surpassed anything we could have done in the past…I think now for patients who are diagnosed over the age of 75…we are getting close to being able to say the survival will be close to normal life expectancy…
15:53 - Question 4: On the other hand, optimism does not exist for every patient. To underscore that fact, Dr. Fonseca, you recently conducted a study about patients who reach certain lines of therapy and found that as many as 8% of newly diagnosed myeloma patients never make it to their first line of therapy. What are some of the thorny questions about patients like these that influence your research?
16:23 - Dr. Fonseca: …When we're in the clinic, we know that everyone is different and…we have to do the best with what we have…
17:35 - Dr. Landgren: …that's a huge unmet, that we need to study more and better understand why standard therapies don't work [for certain patients]…there are also patients who could be treated with less therapy, I see that as an important task going forward, and individualizing therapy more…
18:42 - Question 5: There has been a great deal said and written lately about the use of real world data (or evidence) in myeloma research. Can you please explain what this is and if you agree? What could the role of the HealthTree Cure Hub be in gathering real world data to propel research forward?
19:26 - Dr. Landgren: …real world data…patients that have been treated outside of clinical trials…there can be many reasons why a patient cannot go on a trial [therefore, patients on trials] are not representative of the average patient…could we use real world data to balance the data in single-arm studies?…selinexor as example of drug that benefitted from real world data…it can also be used in artificial intelligence-aided studies…
23:53 - Dr. Fonseca: In reality, in medicine we are far behind, every other industry is using real world data…the larger the data sets, the less likely bias will come into play…we're learning a lot about cancer because of real world data sets…you can pull out things that are not apparent from the beginning…
27:43- Question 6: Dr. Landgren, you spoke briefly earlier about MRD testing. It seems the anticipation about using MRD data to approve drugs and other applications is as strong as it has ever been. Many believe it is integral to determining if patients are being cured, which most experts agree some patients are achieving, they just can't be identified. As two of the world's leading experts in MRD, what do you see as the most immediately realizable opportunities? For the future?
28:30 - Dr. Landgren: …Two main tracks in the near future…first is the regulatory track: for the FDA and other regulatory agencies around the world to use MRD as an endpoint for clinical trials…the other is clinical utility: a blood-based MRD test would be a game-changer…could be more convenient and sensitive…
31:59 - Dr. Fonseca: FDA approval of MRD is long overdue…the power MRD has to predict long-term outcomes—nothing is 100%—that will lead to faster and more drug development…large amount of information is available…no reason to treat it differently than other approved diagnostics…MRD will help us because it will limit the duration of therapy…can help to limit side effects of chronic therapy…
35:17 - Question 7: Dr. Landgren, when you spoke with us a year ago in our Round Table on imaging with Dr. Hillengass, you raised a great deal of interest with your immuno-PET project which you planned to begin as soon as you started in Miami. I also recently learned that you began a study on why some patients in remission do not need maintenance. Can you update us on those and Dr. Fonseca, please give us your thoughts as well.
35:46 - Dr. Landgren: Description of Phase 1…Phase 2 expected to open in mid-October 2021…study will allow imaging with use of antibody…can this tool identify disease not found by other means?…image-guided biopsies?…looking for the Achilles Heel of these cells in the microenvironment…studies on MRD prediction of need of maintenance are ongoing…
40:21 - Question 8: How do we get better at determining which patients might respond better to these newer immunotherapies?
41:06 - Dr. Fonseca: That's the $64,000 question today when it relates to immunotherapy…Just looking at the mechanisms of how these immunotherapies work, in many occasions it does require the recruitment and participation of the other cells in our immune system that somehow had overlooked myeloma cells as being bad…One of the normal functions of the immune system is to protect us from cancer…In the example of CAR T cells, the question is: are they good enough?…The same is true of bispecifics, which can be thought of as a soluble form of CAR T…Do we have enough of these cells and do they react properly?…Do drugs like daratumumab have enough immunity to convert into a response?
44:33 - Dr. Landgren: For a long time, people have recognized that there is more to [the disease] than just myeloma cells…Single cell sequencing of the blood compare favorably with marrow biopsies, that's a huge practical advantage…Allows better monitoring of people over time…We study patients who achieve and sustain MRD-negativity (MRD-) and compare them to those who did not reach MRD- or lost it in a short time, what we see in the microenvironment (specific data and conclusions will be announced at the upcoming annual meeting of the American Society of Hematology and reported here) that there a big differences in host immunity and there are signs of the immune system actually normalizing in individuals who achieve and maintain MRD-…Patients with best outcomes have good therapy, not have too aggressive disease, and a healthy immune system.
47:14 - Dr. Fonseca: When people say take this or that because it's good for immunity, I'll put it his way: It's like saying take this pill because it will be good for your personality. What does that mean? What aspect of your personality? So, I find this is an area where a lot of people get advice, even when it's well-intentioned, may not be something that is going to be assisting or helping in their treatments. (Jenny discusses inadvertent effect of juices with therapy.)
48:24 - Question 9: What excites you? So, what excites you about the future in myeloma research? Is it CAR T, bispecifics, novel combinations, or something completely different?
48:55 - Dr. Fonseca: With respect to bispecifics, the fact that we can have a medication "off-the-shelf" means I can write a prescription for it and an hour later a pharmacist could be mixing so that it's given to the patient with no wait, and potentially with similar effects of what we could see with CAR T cells…Experience with another type of bispecific in a type of leukemia (ALL) shows better outcomes than chemotherapy, so the fact that we may be able to move beyond chemotherapy and do so with a very rational combination of an antibody like a bispecfic and a small molecule and provides hope for myeloma…I would like to subtract stem cell transplant from therapy…I would like to subtract the side effects—or the drug altogether—of dexamethasone…And peripheral neuropathy from the lives of myeloma patients…A colleague of mine told me, "you are a drug or a combination away from curing a large fraction of myeloma patients, so that's my hope…Once you have an effective treatment, it is hard to take away.
51:05 - Dr. Landgren: I also think the possibility of having bispecifics off-the-shelf looks fantastic…New drugs looks to me like being a magnitude of four-to-five times more effective than standard therapies today with minimal invasiveness and over longer intervals and paired with sophisticated MRD testing, I hope we can take patients off therapy…There are so many drugs in development, there will be winners, there is no doubt about it…I think CAR T cells will have a role but will not be right for all patients…Having a break from therapy is huge…Cell therapies and antibodies, it will be a combination of both.
Audience Questions & Answers
0:36 - Is there hope for a vaccine for smoldering myeloma?
1:08 - Is there any known correlation between hyperparathyroidism and MGUS?
2:09 - Can Darzalex Faspro be used as maintenance alone or should it always be used with Revlimid?
3:05 - What is the best way to achieve personalized medicine?
5:55 - When do you anticipate the approval of a liquid biopsy?
7:40 - How can we make clinical trials participation logistically easier and how can we include non-secretory patients in clinical trials?
12:11 - Would you do CAR T instead of transplant as an early therapy?
15:10 - If one is MRD- to 100k or 1 million cells, how often should MRD status be evaluated?
18:27 - At relapse, is there a philosophy to save some therapies for later and what criteria define now and later?
20:55 - Are there any new treatments or trials specifically for del17p patients?
24:41 - Can you tell us about sBCMA testing for prognosis and evaluation of treatment?
28:18 - Is there any suggestion that immunotherapy is less successful after a stem cell transplant?
29:01 - If MRD- is a "Holy Grail," should I add or stop drugs based on status (negative or positive) if I am clinically satisfactory?
34:48 - If one is refractory to a specific drug, is one always refractory to that drug?
36:20 - What are your thoughts on controlling vs. curing the disease?
Thanks to our Round Table sponsors

.

.

.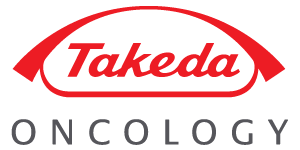 .

.