Recently three new drug treatments have been added to the treatment arsenal for myeloma, two recently approved by the U.S. Food and Drug Administration (FDA) and one for other cancers that is now used in myeloma.
Venetoclax (VENCLEXTA ®), which is approved for two other blood cancers, has been shown to be effective in patients with t(11;14). Melflufen (PEPAXTO ®) is a novel peptide-drug conjugate that is effective for patients who cannot tolerate melphalan. Ide-cel (Abecma ®) is the first CAR T product ever to be approved for use in myeloma.
Myeloma experts who participated in clinical trials for each one will discuss each treatment in detail and answer questions submitted by registered viewers.
Drs. Jonathan Kaufman, Peter Voorhees, and Michaela Liedtke were featured in this MCRT webcast on Saturday, April 24 which concluded with questions submitted by registered viewers:
Jonathan Kaufman, MD, Winship Cancer Institute, Emory University, Atlanta, GA: The Role of Venetoclax in Myeloma
Venetoclax in myeloma remains investigational (meaning it is approved for indications other than myeloma); should be used in clinical trial settings and only rarely outside of them

Exciting in myeloma because it is the first to target a specific genetic feature in myeloma

A BCL-2 inhibitor; in the myeloma cell, BCL-2 is a protein that prevents myeloma cell death (known as apoptosis)

Specifically, a BCL-2 inhibitor in patients with t(11;14) [translocation of genes 11 and 14]
BCL-2 "holds on" to protein called Bim, which wants to induce myeloma cell death but is prevented by BCL-2
Venetoclax allows this process to occur

t(11;14) patients responded significantly better (15% of patients)

Better than single agent response of bortezomib, daratumumab, lenalidomide, pomalidomide or carfilzomib
Study did not use dexamethasone
But it is more effective with dexamethasone
Overall survival (OS) statistics still in doubt

Combined with daratumumab/dex, higher efficacy
Many trials available for t(11;14) patients using many different venetoclax combinations
Peter Voorhees, MD, Levine Cancer Center, Charlotte, NC: Novel Myeloma Therapies: Melphalan Flufenamide
Melphalan flufenamide = melflufen = PEPAXTO ®
Melflufen has a similar "Trojan Horse" approach to treat the myeloma cell as does the recently approved bispecific antibody-drug conjugate (ADC) BLENREP ®

It is a peptide-drug conjugate that is lipophilic ("fat-loving")
The surface of a myeloma cell is covered by a fatty membrane and the lipophilic nature of peptide-drug conjugate helps bind with cell
It delivers melphalan directly into myeloma cell to stimulate cell death
Lowers toxicity and increases efficacy of old administration methods

Evidence shows higher expression of amino-peptidases in cancer cells

May work well with relapsed/refractory disease
Significant number of patients who were refractory to melphalan were responsive to melflufen

HORIZON trial, large number triple refractory (to anti-CD 38 monoclonal antibody, proteasome inhibitor and iMiD).

About one third of patients responded favorably, about 25% of extramedullary disease patients

ANCHOR trial, melflufen and dex with and without daratumumab
Large number of studies in differing patient populations and drug combinations
Michaela Liedtke, MD, Stanford University Medical Center, Palo Alto, CA: CAR T-Cell Therapy for Multiple Myeloma
Explanation of T cell function, process of CAR T production
Most CAR T products target b-cell maturation agent (BCMA) on the surface of myeloma cells
Ide-cel (bb 2121, Abemca ®), is the first CAR T product for myeloma approved for use in myeloma

KarMMa-2 trial led to approval
85% of patients in trial were triple class refractory
Extremely high response rates, significant considering pretreated population

Other BCMA-directed CAR T products being studied

Cilta-cel, expecting FDA approval later this year
CT053, phase 1 trial has shown very high response rates
UNIVERSAL ALLO-715 still in early stages; uses allogeneic stem cells creating new challenges

CAR T cell toxicities: cytokine release syndrome (CRS)

CRS can begin with fever/flu-like symptoms and then target systemic functions (cardiac, respiratory, kidney) that can be life threatening

CAR T cell toxicities: immune effector cells-associated neurotoxicity syndrome (ICANS)

Toxic encephalopathy causes headaches, confusion, delirium
Checked daily with ICE Score that grades ICANS

CRS tends to happen earlier than ICANS

Most cases treated relatively routinely now, with monitoring, steroids, anticipations of side effects
Most patients experience CRS, fevers last a median of eight days
Higher grades of ICANS are uncommon

Overcoming resistance to CAR T therapy are most important challenges
Audience Questions & Answers
0:30 - What prevents CAR T cells from killing all plasma cells?
4:46 - Can you discuss the need for expertise, availability and cost of CAR T?
8:59 - Re: Venetoclax with carfilzomib and dex. What are the side effects, dosing, an other issues related to this trial?
10:35 - Can you discuss ventoclax-related side effects more?
11:35 - Does melflufen penetrate into non-myeloma cells?
12:48 - How do you know if you have t(11;14)?
13:50 - What's new on the horizon for t(4;14) patients?
16:17 - Can T cells be harvested early and frozen for later use in CAR T procedures? And with respect to allo CAR T cells, do you have to do any matching to minimize the possibility of GvHD?
18:54 - How does one decide among CAR T therapy targets? Which would be most effective? How should one decide between have newly approved ide-cel CAR T and clinical trials?
22:13 - Could CAR T therapy eventually become an alternative to stem cell transplant?
23:02 - Re: del13 patient who has been on triple combination using venetoclax with carfilzomib. Why is it working for her?
26:30 - Do any of thise drugs have implications with extramedullary disease?
28:15- Can you compare the risk vs. benefits of doing a second transplant vs. a CAR T procedure for a relapsed/refractory patient?
Questions Answered in Chat Forum
Is there any use for venetoclax outside of t(11;14) patients?
Dr. Kaufman answered: Not now. If venetoclax ever gets approved we will start studying additional patients based on other biology that suggests that venetoclax works.
If someone has 17p deletion, can venetoclax be useful? Is BCL-2 important with 17p deletion?
Dr. Voorhees answered: Only if t(11;14) is also present or the myeloma cells are BCL-2 dependent via a mechanism other than t(11;14).
Dr. Kaufman, do you happen to know whether there are also scientists concentrating specifically on the biology of t(11;14) anywhere in the world?
Dr. Kaufman answered: We are [Winship Cancer Institute, Emory University]. There is a very active lab in France. Dr. Kumar at Mayo is also doing work.
Dr Kaufman, on the VENDEX trial overall response rate (ORR) slide, were all these patients t(11;14)?
Dr. Kaufman answered: Yes, all of the ven/dex patients had t(11;14). They were the first prospective patients.
A CLL study showed doubling of complete response (CR) rate by adding lipophilic statin to venetoclax (Fruman, et al). Any comment?
Dr. Kaufman answered: There is lab data in myeloma but no clinical data. I do not suggest adding a statin unless a statin is needed for standard reasons.
Are any of the venetoclax trials for newly diagnosed myeloma patients with t(11;14)?
Dr. Kaufman answered: Not yet.
How do you know if you're melphalan refractory?
Dr. Voorhees answered: Refractoriness is defined as myeloma progression on or within 60 days of the last dose of the agent in question. So, progression of disease two years after an auto stem cell transplant would not be considered refractory.
In the clinical studies with venetoclax and t(11;14), have we any data on myeloma patients with light chain myeloma and t(11;14)?
Dr. Kaufman answered: The type of myeloma does not have a major impact on whether you would respond or not.
Do all cells, irrespective whether they are cancer cells or healthy ones, have a fatty outer membrane? If so what's the benefit of melphalan at all? I have had a tandem because of a t(4;14) signature. This is standard procedure over here in Europe. Melphalan after all is a very heavy drug.
Dr. Voorhees answered: Yes, the cell surface of all cells are fatty. The relative targeting of melflufen to myeloma cells is based on the higher levels of aminopeptidases inside the myeloma cells. But it is relative targeting. Clearly, there are aminopeptidases in bone marrow cells given the fact that low blood counts are a common and more severe side effect of the drug.
Is there a difference between multiple myeloma and extramedullary plasmacytoma? Are these patients treated differently?
Dr. Voorhees answered: There are biologic differences that allow the myeloma cells to grow outside of the bone marrow. Extramedullary disease is also enriched for other high-risk features like adverse cytogenetics and high LDH. We do not treat these patients differently other than the need to use multi-drug combinations, transplant (when eligible) and multi-drug maintenance.
It was mentioned that there is some cross resistance between melflufen and other alkylating agents such as melphalan, bendamustine and cyclophosphamide. Is that also the case for IMiDs such as lenalidomide and pomalidomide?
Dr. Voorhees answered: It is still early days, but we do not think there is cross resistance.
I have been on venetoclax for 2 years. I took dex with it for 6 months then stopped the dex when I reached MRD-. How many patients have been on this medication for longer than two years and what are their side effects? Does it work better in 50 or younger patients or patients with no other health issues?
Dr. Kaufman answered: We have a patient who has been on venetoclax for more than six years. We haven't seen long-term side effects. Response is not related to age or other medical problems. It's primarily driven by the biology of the myeloma cell itself.
Is the neurotoxity with CAR T cells reversible?
Dr. Voorhees answered: With prompt and early recognition and intervention with steroids, yes.
Are you able to remove the cancer cells from their own stem cells before doing auto BMT?
Dr. Voorhees answered: This has been studied extensively in the past, and purging the stem cell product of myeloma cells did not impact when the disease came back. In other words, it was the myeloma cells left behind in the bone marrow that dictated when disease came back, not the much smaller number of myeloma cells in the stem cell product. However, now that we are better at treating myeloma, the question needs to be readdressed. We are looking at the use of daratumumab to purge stem cell products of myeloma cells at LCI to see if this impacts the duration of remission.
If FISH analysis says IGH rearrangement is not detected, does that mean there are no translocations?
Dr. Voorhees answered: No translocations involving chromosome 14, such as t(11;14). But be sure the testing is being done on a marrow sample with sufficient numbers of myeloma cells to analyze.
Can a patient on venetoclax stop the treatment once in remission for a few months and then start it up and have it be just as effective?
Dr. Kaufman answered: That's unknown and I do not recommend that approach to my patients.
I have been on Venetoclax since February 1, 2021 and developed severe bone and joint inflammation. It was a stand alone therapy of 800 mg, was reduced to 600 mg but the inflammation continued. I started 20 mg of dexamethasone on a weekly dose and resumed the 800 mg of venetoclax and the inflammation is gone. I have t(11;14).
Dr. Kaufman answered: I typically use dex with venetoclax. Hopefully the symptoms will decrease over time and you can stop dex at a later date
Thanks to our Round Table sponsors

.

.

.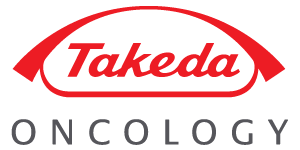 .

.