The Myeloma Crowd Round Table featured three top European myeloma experts to discuss interesting studies from the annual meetings of the European Hematology Association (EHA) and the American Society of Clinical Oncology (ASCO) and the work of their myeloma study groups on June 20, 2020:
Hermann Einsele, Julius-Maximilians-Universität Würzburg, Germany; Chair of the Deutsche Studiengruppe Multiples Myelom (DSMM)
Deeper testing called minimal residual disease (MRD) testing is being used more in the myeloma clinic to determine which therapies are the most effective, although it has not yet been FDA approved and is mostly used by researchers, not clinicians, as a reliable test. It is also being used as a predictor of survival, both progression free survival (PFS) and overall survival (OS). Prof. Einsele shared his view about the significance of being MRD negative.
There has been significant debate about single vs. tandem transplant and Prof. Einsele shared the outcomes of the triple combination of Velcade™, Revlimid™, dexamethasone (VRd) with a single transplant compared to VRd with tandem transplant. He also shared adding monoclonal antibody to standard triplet combos like VRd.
Prof. Einsele shared the various results from CAR T trials and other immunotherapies targeting BCMA, like bi-specific antibodies, especially for high-risk disease. He discussed ways of extending CAR T results, going after new targets and using off-the-shelf (available to all patients who are eligible) vs. customized solutions (using one's own clinically manipulated bone marrow). He cited the following studies and challenges:

AMG 420 targeting BCMA on myeloma cell and CD-38 on T cell in heavily-treated high-risk disease
European CARAMBA clinical trial: targeting SLAM 7 (a genetic target) and stimulating T cells
Maintaining effectiveness of CAR T therapy and developing new CAR T treatments
"Humanizing" binding agent targeting BCMA
bb 2121 off-the-shelf: will immature CAR T cells that can develop lead to longer response rates?
Hareth Nahi, Karolinska Institutet, Stockholm, Sweden; Vice President of the Nordic Myeloma Study Group
Dr. Nahi focused on a new therapy that is still being researched in clinical trials and not yet approved, how the addition of CD38 antibodies impacts longer progression free and overall survival, the importance of MRD-negativity, and a Swedish study that may impact quad (four drug) treatments.
Teclistamab is a new bispecific antibody targeting BCMA and CD3 for relapsed/refractory patients and shows low symptoms of cytokine release syndrome (CRS)
Triple combination therapies show benefit when a anti-CD38 antibody is added
Longer term MRD-negativity patients do better for a longer period of time
Philippe Moreau, Centre Hospitalier Universitaire de Nantes, France; President of the Intergroupe Francophone du Myélome (IFM)
Prof. Moreau cited two important clinical trails focusing on CAR T therapy, a bi-specific antibody that targets multiple myeloma, an important trial for patients who do not respond to one of the backbone drugs in myeloma therapy, and immediate goals of the French IFM group.
The BMS CAR T bb2121 shows promising responses and could expect FDA and EMA approval soon
The Janssen CARTITUDE study targeting two BCMA targets is looking promising
Isatuximab with Kyprolis and dex is showing a good safety profile and may be a good option for patients progressing on lenalidomide (IKEMA study)
The IFM is starting a trial soon for young, transplant eligible patients using Kyprolis, Revlimid, dex and isatuximab with a goal to cure and to use MRD testing to evaluate
Audience Questions & Expert Answers:
0:21 I often come across the term "living with myeloma." Is this term relevant to the average patient who achieves a stringent complete response following stem cell transplant (ASCT)? Would he/she continue to expect fatigue or continue to note bone degradation during remission? Are chances of infection still more likely than a normal person, or are these effects of active myeloma?
2:04 The results of the COLUMBA trial phase III for relapsed/refractory myeloma patients show that Darzalex Faspro is about the same as Darzalex. It has recently been approved by the FDA here in the United States. What timeline would you anticipate for availability in Europe?
3:58 One patient has been suffering from asymptomatic IGg Kappa myeloma since 2016 and he's 74, had 70% plasma cells four years ago. What's the variable that makes treatment begin?
5:36 Please go over the names of the CAR-T trials, people get confused about different results in different studies, are any of these trials available in the US or are these only European study?
10:26 If you use VRd, stem cell transplants, maintenance treatment, etc for normal therapy but are able to use CAR-T first, what kind of maintenance would you do for follow up?
15:10 I am presently on KRd maintenance for 1 year following 4 rounds of KRd induction and ASCT clinical trial using elotuzumab with NK cells. And he has 17p del with Lambda light chain myeloma. If we see progression, would you suggest an elotuzumab or daratumamab addition, what do you do from there?
18:08 In high-risk myeloma when should you use a quad therapy? Is it for everybody?
25:38 Do you change the treatment when a patient goes from MRD-positive to MRD-negative?
32:04 Have there been any maintenance therapy changes post-stem cell transplant (ASCT)? Like using monoclonal antibodies or other combinations?
37:31 A heavily treated patient has had heart issues with Kyprolis, had CAR T therapy with 19 months of remission and has the 17p del, diagnosed in 2014. Are CelMoDs an option?
42:10 Why is CAR T less effective in myeloma compared to lymphoma or leukemia?
48:45 How do you see things progressing in myeloma in the COVID environment?
Thanks to our Myeloma Crowd Round Table sponsors

.

.


.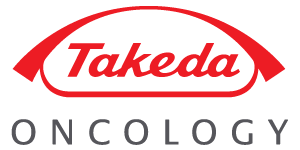 .

.