Myeloma Round Table: Disease Progression in Precursor and Newly Diagnosed Stages - New York, November 13, 2021, Part 1
Whether one has MGUS, smoldering myeloma, or is newly diagnosed, the anxiety caused by the probability of disease progression seems like a hanging sword of Damocles. But with a better understanding of genetics as well as the increasing possibilities for treatment.
In part one of the Myeloma Round Table held in New York City on November 13, 2021, myeloma experts Faith Davies, Cesar Rodriguez, and Ruben Niesvizky explain the latest research about disease progression. They also focus on new strategies and approaches to delay progression or stop it altogether.
Faith Davies, New York University, Perlmutter Cancer Center, New York, NY: From MGUS to Smoldering Myeloma
MGUS: monoclonal gammopathy of undetermined significance

Less than 10% of abnormal cells in the bone marrow and a low level of abnormal protein in the blood or urine
Can grow into smoldering myeloma and later to multiple myeloma

In a healthy person, long bones (like legs) they have bone marrow that helps fight infections

Plasma cells make antibodies that fight infections
When these cells become abnormal, they just make one antibody: monoclonal protein/M protein/paraprotein.
Can be measured either in blood or urine.

Several disorders are associated with an M protein, not just myeloma

About 20% have myeloma, while 58% have MGUS
Myeloma needs treatment; MGUS does not

Smoldering myeloma: symptoms like low blood counts, infections, and kidney or bone problems, in which more than 10% of abnormal cells in the bone marrow.
Amyloid: also has abnormal protein in blood or urine, and it causes damage to tissues.
Plasmacytoma: M protein gets stuck and builds up in just one area.
MGCS (monoclonal gammopathy of clinical significance): patients have a protein, and some symptoms related to that protein are unusual: skin conditions, damage to nerves (pain or tingling, coolness or hotness).

Incidence of MGUS: more common as one ages; those older than 90 are more likely to present MGUS

Initial evaluation:

Detect specific problems related to MGUS: kidneys, blood count, etc.
Count number of plasma cells n the bone marrow through biopsy
Some scans are indicated: CT, MRI, or X-ray to determine bone problems or any other problems

Can we identify who will develop active myeloma?

Only one out of a hundred will develop problems, the majority will keep "quiet".

What do newly diagnosed MGUS patients need to know?

The type of protein can make a difference: IgM, IgA, IgG.

Evidence indicates those proteins are more likely to progress to myeloma:

IgA patients are more at risk to progress
High ration of light chains
Genetic markers as identified in a FISH test
Patients' blood tests are monitored every 3 to 6 months; frequency depends on the patient's abnormal protein levels (the lower the numbers, the less need to see physician).

Can we stop MGUS from transforming into Myeloma?

The truthful answer is no.

iStopMM clinical trial

The whole population in Iceland is tested for multiple myeloma through questionnaires and blood samples.
This study will answer important questions on MGUS, including potential harms and benefits of screening, as well as an early therapy.
Cesar Rodriguez, Mount Sinai Hospital, New York, NY: Smoldering Myeloma: A New Category?
Stages of disease are based on the number of plasma or myeloma cells in bone marrow.
A Spanish clinical study showed smoldering patients who were treated had minor progression of the disease
Those who did not get treatment had a very high risk of jumping to active myeloma within two years.
Novel Smoldering myeloma criteria:

M spike 3 g/dL or greater
Bone marrow 10-60% plasma cells
No myeloma defining events (no organ damage or more than 60% of plasma cells in bone marrow)

The risk of evolving into myeloma each year is:

10% each year
3% after five years
1% after ten years

Myeloma cells do not behave the same way; some of them might mutate or turn into more aggressive or bigger cells and cause more damage to the bone marrow; others won't
Fifteen years ago, we didn't have that many drugs, and we couldn't afford to start treating people early on because drugs weren't that effective

We would run out of treatments very quickly because we didn't have anything else to offer
Today, we have more than 17 drugs available for treatment!

What is strategy 2-20-20?

Standardization of different criteria from differing institutions to determine one way to obtain results and compare them using three things:
M spike (myeloma protein in the blood) of 2 or greater
Light chain ratio greater than 20
Bone marrow involvement of 20 and higher.
Based on this, we can categorize patients into high level, intermediate-risk, low intermediate, and low risk.

This is done so we don't treat patients who don't need treatment

For example, if one has a 6% risk of evolving, we decrease treatments and their side effects to focus on quality of life; maybe they never would have evolved to multiple myeloma, in which case treatment would be worse than the actual disease itself

Stratifying is crucial because we can focus on treating people at a higher risk of developing multiple myeloma.
Remember: all this information always comes from clinical trials, so we strongly encourage you to enroll in the right one for you!
Ruben Niesvizky, Weill Cornell Medical College, New York, NY: Decision-Making When You're Newly Diagnosed
Dealing with the stress of having multiple myeloma can be quite challenging, like starting a new therapy or even not starting one (even though you may want to) because you don't actually need it.
How to determine the right therapy for you

How the myeloma is progressing; whether you have symptoms or not (organ damage) because that also delineates the difference between MGUS/smoldering myeloma from active myeloma.

CRAB criteria: the key to starting therapy!

C(High calcium) dehydration —> kidney damage/brain problems
R(Kidney damage) needs dialysis (a machine cleans your blood and gets it back into your system), and this may severely affect your quality of life
A(Low hemoglobin: anemia) this is indolent but important
B(bone damage), which leads to fractures and pain

Measuring risk of getting CRAB criteria:

More than 60% of plasma cells
Very high light chains
MRI abnormalities may predict bone disease

Measuring your tolerance to therapy:

Fitness scales and frailness scores
It's not all about age, it's more about functionality in your daily life.

Prognosis and current state of myeloma both play important roles in deciding a treatment's "aggression," including high-risk cytogenetics or levels of beta two microglobulin
Some good news: we can achieve good responses in frail or older people
Treatment phases:

Induction therapy: there is some controversy on how long this stage should last.Some physicians stick with it longer if it's working for you
Consolidation therapy: high-risk patients may require this for sure
Maintenance therapy: tailored for you, based on your risk

What about stem cell transplant?

A very good choice when trying to "clean up" everything that chemotherapy could not eliminate
It is advisable to collect stem cells after 4-5 induction cycles, but don't worry: it has been successfully made after long therapies as well!

Aggression of treatment

Your physician will consider that toxicity may lower your quality of life
This varies from patient to patient; we are all different.
It is essential to achieve the best response with minimum toxicity.
Due to a technical error, the video for this session's Question & Answer session was not recorded.
Thanks to our HealthTree Round Table Sponsors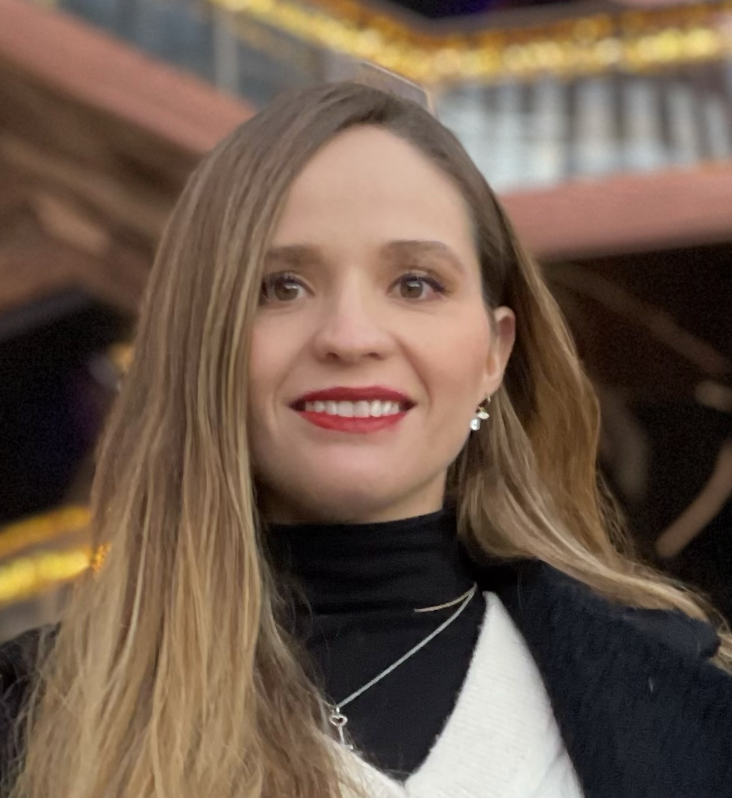 about the author
Andrea Robles
Andrea Robles is an International Medical Graduate, part of Healthtree's patient navigator staff. She is committed to patient's global wellness and finding a cure through research. She's also a wife and mom of 3.
Thanks to our HealthTree Community for Multiple Myeloma Sponsors: