The Best Dose of Lenalidomide as Maintenance Therapy in Multiple Myeloma
In the first study of high dose vs. low dose lenalidomide maintenance, German researchers found that a 10-15mg dose of lenalidomide was most effective in extending remissions when Revlimid was used as maintenance therapy post-transplant.
Today, the "standard of care" following an autologous stem cell transplant is the use of lenalidomide 10-15 mg/day as maintenance. But many patients can't tolerate that dose over a long period of time for a variety of reasons. Most often, the dose is reduced because of the severity of the side effects and it's quite common for doctors to lower the dose over time to accommodate higher quality of life for patients.
We know that lenalidomide maintenance can extend remissions and a lingering question remains about how long patients should stay on it, but patients and doctors alike also want to know the optimal dose, balancing how effective it is with how easy it is to stay on treatment.
The German study divided 188 post-transplant myeloma patients into two groups. To avoid undertreatment, both groups received 6 cycles of 25 mg lenalidomide as consolidation after the transplant but before they were split into the two groups. One group then received lenalidomide as maintenance at 25 mg/day and the other group received 5 mg/day (reduced from the 25mg/day in 5 mg steps). Doses of patients with kidney issues were adjusted as necessary and in other patients, doses were reduced as needed. After a follow up of 46.7 months the study results were published.
As you can see in the table below, those in the higher 25 mg/day group were more likely to still be in remission and were more likely to continue the maintenance therapy.
| | | | | |
| --- | --- | --- | --- | --- |
| | Dose | 1.5 Year | 2.5 Years | 3.35 Years |
| Still on len | 25 mg/day | 72% | 44% | 24% |
| Still on len | 5 mg/day | 52% | 34% | 15% |
| Still in remission | 25 mg/day | 87% | 79% | 71% |
| Still in remission | 5 mg/day | 85% | 78% | 61% |
During the study period, 293 dose reductions were required with 53% of those dose reductions happening during the first 6-cycle consolidation phase. The other 39% occurred during the maintenance arm for the 25 mg/day group and 8% occurred in the 5 mg arm. The dose reductions were most commonly caused by neutropenina (55.5%) and blood clots (9.2%). The number of patients discontinuing based on side effects wasn't statistically different in each arm.
The end point of the study was looking primarily at progression free and overall survival.
| | | |
| --- | --- | --- |
| | 25 mg/day | 5 mg/day |
| Progression free survival | 44.8 months | 33 months |
| Complete response | 36% | 23% |
| Overall survival | 79% | 67% |
The researchers concluded with the following:
Based on our results, we recommend to start Len maintenance with standard-of-care 10 mg/day to avoid severe toxicity and to escalate the dose in the absence of toxicity to 15 mg/day or higher, if tolerated. In case of toxicities, the dose should be dropped or suspended, but treatment be resumed and the dose re-escalated as soon as possible. Doses lower than tolerated to avoid toxicity beforehand are discouraged, based on inferior outcome. Rather than at any fixed target dose (10 or 15 mg/day), maintenance therapy should be given at the current, maximum tolerated dose, personalized through continuous up- and down-titration.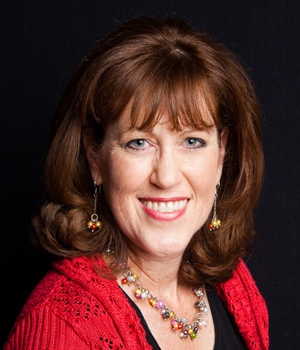 about the author
Jennifer Ahlstrom
Myeloma survivor, patient advocate, wife, mom of 6. Believer that patients can help accelerate a cure by weighing in and participating in clinical research. Founder of HealthTree Foundation (formerly Myeloma Crowd).
Thanks to our HealthTree Community for Multiple Myeloma Sponsors: