What Does The Mask Mean? It May Mean Multiple Myeloma
The recent story about Elizabeth Sedway, a multiple myeloma patient on vacation with her family in Hawaii who was prevented from boarding an Alaska Airlines flight home because she told the crew that she "sometimes feels weak" prior to boarding and was wearing a mask, is yet another reason that we all need to share our story of multiple myeloma when the opportunity prevents itself. Elizabeth, 51, of Granite Bay, California was traveling home from Hawaii to San Jose. According to the story on Yahoo:
As a result of her condition, Sedway wore a surgical mask for the Monday flight home to avoid breathing in germs that might harm her fragile immune system. The mask caught the attention of crew who informed Sedway that she couldn't fly without getting cleared by her doctor. She and her family were removed from the plane.
The delay made her miss her chemo appointments the following two days. On her Facebook page, she said
"I am scheduled for chemo, at home, on Tuesday and Wednesday," Sedway wrote on her Facebook page. "Because of this, I will miss my chemotherapy, my children will miss school, and my husband will miss important meetings."
The airline apologized and provided hotel stays and new travel plans. She graciously responded by donating airfare vouchers to the MMRF, but it speaks volumes that awareness of multiple myeloma needs greater exposure. No multiple myeloma patient I know loves wearing a mask. It is a necessary evil to protect our compromised immune systems so we make it through the treatments of the plasma cancer that affects our bones and kidneys. One typical treatment includes a stem cell transplant - a hefty hit that knocks our immune systems down for months. Myeloma patients are always advised to wear a mask when in closed areas like on airplanes and in crowds until their immune system can recover from the large chemo doses that take us down to nothing. I flew every other week from Mexico and Texas during a full year for my maintenance therapy. I was bald, sickly looking and got plenty of stares while I made sure I traveled on a plane with a mask. Doing without wasn't worth the risk. I absolutely hated wearing that mask because it made it harder to breathe and amplified my enough-already feeling of major anxiety. A doctor's note? That would have been one more thing I had to remember to get on a flight besides my meds, my immigration papers and my smuggled US items (i.e. chocolate chips and brown sugar - American necessities!) to bring back to the family in country. On one flight, my seatmate asked the perfect question, "Are you trying to keep the germs out or in?" It was a sensitive way to acknolwledge that I was struggling but it allowed me to tell him about multiple myeloma. We had a nice chat and I had the chance to teach him about a cancer he had never heard of while he was able to share his prostate cancer experience. We were fellow survivors and had an instantaneously feeling of appreciation for one another. Please share posts like these with friends on your social media pages to help them understand the long and winding road to recovery for myeloma patients. If you see us in a mask it means we are in active treatment and trying to live life to the best of our ability. We are traveling our path with purpose to maintain our health, do things "normal" people get to do but with added precautions. If you ask, we'll share our story and you just might learn something new!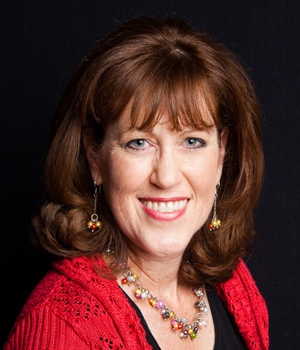 about the author
Jennifer Ahlstrom
Myeloma survivor, patient advocate, wife, mom of 6. Believer that patients can help accelerate a cure by weighing in and participating in clinical research. Founder of HealthTree Foundation (formerly Myeloma Crowd).
Thanks to our HealthTree Community for Multiple Myeloma Sponsors: