What Dana Farber Researchers are Learning from the PCrowd Smoldering Myeloma and MGUS Study
The Dana Farber Center for Prevention of Progression of Blood Cancers study (PCrowd) for smoldering myeloma and MGUS patients shared results that help better identify smoldering myeloma patients who are at risk for disease progression. Their results show that performing next generation sequencing in smoldering myeloma patients can identify genomic changes linked to high-risk and low risk smoldering myeloma through parameters such as mutation load, somatic mutations, and somatic copy number alterations. In a recent article in Targeted Oncology, Mark Bustoros, MD, a postdoctoral fellow at Dana Farber Cancer Institute said:
"We currently have prognostic models that are based on clinical biomarkers. They have certain advantages but also have limitations. We aim that the model we are developing would address these limitations and could precisely predict SMM patients who will progress within specific time periods like two, five and ten years,"
For patients who feel that "watching and waiting" is a poor strategy both physically and emotionally, the improvement in detection is welcome. Dr. Irene Ghobrial's group analyzed gene samples of 186 patients with smoldering myeloma, using whole exome sequencing in 70 smoldering myeloma patients whose disease was progressing and targeted deep sequencing in 116 smoldering myeloma patients whose disease was not progressing. The team also performed ultra-low-pass whole genome sequencing on 116 samples, and cellfree DNA (cfDNA) testing on 20 samples. Many of the mutations found were in the MAPK (KRAS, NRAS, BRAF) and NF-kB pathways. They were found in 21.7% of the high-risk SMM patients compared to 0% in the low risk SMM patients. Median time to progression for high risk SMM patients with these mutations was 22 months. For patients without the mutations, it was 46 months. As expected, changes in the MYC gene was also found. Patients with MYC mutations had a median time to progression of 12 months while those who did not have MYC mutations was 44 months. A higher number of mutations was also indicative of more aggressive disease. High-risk SMM patients had an average of 1.44 mutations/Mb while low-risk SMM patients had an average of .73 mutations/Mb. Myeloma DNA in the blood was also found at higher levels in the high-risk SMM patients than the low-risk SMM patients. Bustoros said:
"We aim that, by the end of the study, we would have a strong prognostic model which incorporates both clinical and genomic biomarkers and can accurately and precisely predict which patients are at high risk for progression. This model along with cfDNA technology could be a great approach to monitoring patients with smoldering myeloma and offering early treatment to those with high-risk disease."
The study has recruited over 1,000 patients and will continue to welcome the submission of tissue samples. Patients can join this observational study without traveling to Dana Farber. Learn more in the link below: Pcrowd Study on SparkCures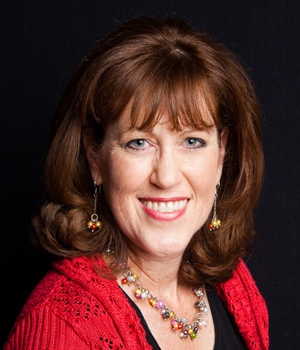 about the author
Jennifer Ahlstrom
Myeloma survivor, patient advocate, wife, mom of 6. Believer that patients can help accelerate a cure by weighing in and participating in clinical research. Founder of HealthTree Foundation (formerly Myeloma Crowd).
Thanks to our HealthTree Community for Multiple Myeloma Sponsors: