Ultimate personalized therapy: Learn how doctors can harness a patient's own immune system to fight myeloma
By Karen Crowley No two myeloma patients are alike. What if patients could treat their disease with a vaccine that has been custom-made just for them? This "ultimate personalized therapy" could soon become a reality for myeloma patients, says Dr. Larry Kwak, Chairman of the Department of Lymphoma and Myeloma and Co-Director of the Center for Cancer Immunology Research at the University of Texas, MD Anderson Cancer Center in Houston. Dr. Kwak spoke with Myeloma Crowd founder Jenny Ahlstrom on the mPatient Myeloma Radio podcast Sept. 26. Dr. Kwak explained that he's been interested in immunotherapy – harnessing the immune system to fight cancer – ever since he worked in a research lab as a high school student. He began work on a vaccine for follicular lymphoma about 20 years ago, and this work eventually led to a myeloma vaccine. "This is different from a traditional infectious disease vaccine like a tetanus vaccine where you're giving it in the prevention setting," he explained. "These vaccines are designed to actually fight cancer, which is already established, and that's a much more difficult task." In the case of the lymphoma vaccine, Dr. Kwak and his team were able to identify a protein expressed by the cancer cell, isolate it, and package it so the immune system would recognize it as a foreign protein and produce T-cells to attack it. The lymphoma vaccine has been in clinical trials for about 10 years, and it is close to being approved for patients. "That particular product for lymphoma is undergoing review by the European FDA right now," he said. "And so, our hope is that it will be available for lymphoma patients sometime in the next 6 to 12 months." What does all of this mean for myeloma patients? "What we found was that the same target that we had found for lymphoma cells was actually also expressed most likely in multiple myeloma cells," Dr. Kwak explained. "And so, the trials and experience in lymphoma now paved the way for doing similar studies and testing similar vaccines in multiple myeloma." How does it work? Put simply: Myeloma cells are removed from the patient, packaged into a vaccine, and given back to the patient. "Because this tumor protein is specific for each patient's lymphoma or myeloma, meaning that it's sort of a molecular signature that's unique to each patient's tumor, we have to do this process … for each patient," Dr. Kwak explained. "If we have two patients with multiple myeloma, their molecular signature is going to be slightly different. And so, we have to make separate vaccines, individualized vaccines for each patient." "This is really an ultimate personalized therapy," he added. "There's a lot of talk these days about personalized medicine and this is really a very good example of a personalized therapy where we custom-make the vaccine for each patient that comes along." Each vaccine takes about one month to make for an individual patient. Dr. Kwak acknowledges that a vaccine like this is slow to develop commercially, because biotech and pharmaceutical companies don't yet have a business model for personalized therapies. "As you may know, the pharmaceutical industry, they're accustomed to the model of one drug on the shelf for many people," he said. "This would be one drug for one person, so again, it's been a little slow to catch on from a commercialization standpoint … It is not being moved forward on its own by the pharmaceutical industry just yet. I think if we have a few more successes, then it will catch their attention and we can count on the full power of the pharmaceutical development industry to move it forward." The myeloma vaccine described by Dr. Kwak is now available to patients through a clinical trial run jointly at MD Anderson in Houston and at the University of Pennsylvania. "Patients can be enrolled, can have access to this therapy at either place, either in Houston or in Philadelphia," Dr. Kwak said. Because the vaccines work best on patients with minimal disease, they are administered along with an autologous stem cell transplant. "We don't think these cancer vaccines will work very well in a patient who has a lot of tumor onboard," Dr. Kwak said. "In the case of lymphoma, our strategy was always to get rid of 99 percent of the tumor cells with standard chemotherapy and then come in with the vaccine afterwards to mop up the residual tumor cells." "The same principle now is being applied in … this clinical trial in multiple myeloma where it actually takes a stem cell transplant, as you may know, to eradicate most of the disease, most or all of the disease to get to that same minimal disease setting", he added. "And then we come in, in this case, with the combined CAR T-cells and a vaccine to mop up the residual tumor cells after the stem cell transplant." While Dr. Kwak's trial tests the vaccine along with a stem cell transplant, a company called OncoPep is sponsoring a clinical trial for a vaccine for smoldering myeloma patients. "This particular vaccine is slightly different," Dr. Kwak explained. "It uses a slightly different target. In fact, it uses a mixture. It's a combination of about three or four different targets, which are different from the one that I've been focusing on. And so, I think this kind of approach is extremely promising and it represents another shot-on goal if you will for us." Dr. Kwak says he encourages all of his patients to seriously consider participating in a clinical trial if one is available to them. "I guess I can't state that strongly enough," he said. "I think sometimes clinical trials are viewed with skepticism by patients, but in my experience, a clinical trial cannot get to the point where it's actually offered to a patient unless there's some potential benefit to the patient. I think it's always in a patient's best interest to consider a clinical trial."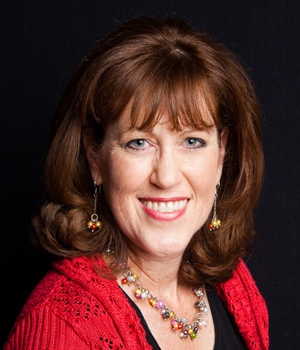 about the author
Jennifer Ahlstrom
Myeloma survivor, patient advocate, wife, mom of 6. Believer that patients can help accelerate a cure by weighing in and participating in clinical research. Founder of HealthTree Foundation (formerly Myeloma Crowd).
Thanks to our HealthTree Community for Multiple Myeloma Sponsors: