Triple combo for Newly Diagnosed and Smoldering Multiple Myeloma Patients Show Strong Results
A new triple combination including Carfilzomib, lenalidomine and dexamethasone showed solid results in a recent study by the National Institutes of Health Clinical Center as published on JAMA Oncology. According to Dr. Ola Landgren, MD, PhD of Memorial Sloan Kettering Cancer Center, the newer triple combination may represent a new standard of care for high-risk smoldering and newly diagnosed patients. Pam Harrison on MedPage described the study for patients with newly diagnosed multiple myeloma (NDMM) and high-risk smoldering multiple myeloma (SMM) who received eight 28-day cycles of carfilzomib with lenalidomide and dexamethasone (CRd), followed by lenalidomide extension.
As with all new study combinations, safety comes first. The study results were noted as follows: Lenalidomide at a dose of 25 mg was given orally on days 2 through 21 of cycle 1 and on days 1 through 21 of cycles two through eight. Dexamethasone was given either IV or orally on days 1, 2, 8, 9, 15, 16, 22, and 23 at a dose of 20 mg for cycles one to four and at a dose of 10 mg for cycles five to eight. Dexamethasone was not given on day 1 of cycle one. Transplant-eligible patients underwent stem-cell collection after four cycles of CRd treatment and continued with treatment. After eight cycles of CRd, all patients with at least stable disease were to receive 2 years of extended dosing with lenalidomide. All patients received thrombotic prophylaxis (to prevent blood clots), antiviral prophylaxis for herpes zoster reactivation, and bisphosphonates (bone strengthener).
Among 45 patients with NDMM, no patient experienced grade 3 or 4 peripheral neuropathy (PN), the primary endpoint of the study.
One-third of patients developed grade 1 PN, while 9% developed grade 2.
The most common hematologic and nonhematologic adverse events (AEs) of any grade in the same patient group were lymphopenia and electrolyte or metabolism abnormalities, respectively.
Six patients developed grade 3 or greater infections, two of which were opportunistic
Two patients developed NYHA grade III/IV congestive heart failure and three developed grade III or greater hypertension.
Among the 12 patients with high-risk SMM, the AE profile was similar.
All 12 patients developed lymphopenia (low white blood cell counts - lymphocytes) and all but one patient experienced gastrointestinal disorders.
One patient discontinued treatment after a number of treatment cycles because of NYHA grade III congestive heart failure.
"In patients with NDMM and SMM, the CRd-R regimen was well tolerated, without emergence of severe, debilitating PN of grade 3 or greater, and overall both NDMM and SMM patients experienced infrequent severe AEs and toxic effects of grade 3 or greater," lead author Neha Korde, MD, National Institutes of Health, in New York City, and colleagues wrote in JAMA Oncology."The present study confirms and expands our knowledge of effective, nonintensive anti-MM therapy, building on previous studies in CRd in relapsed MM and NDMM."
After safety, researchers want to see responses that are equal to or better than today's standard of care. In this case, deep responses to the triple-drug regimen were obtained in both groups as well. For newly diagnosed patients, the results were as follows:
At a median follow-up of 17.3 months for NDMM patients, 56% of patients with NDMM achieved either a complete response (CR) or a stringent CR (sCR) (95% CI 40%-70%) while 62% achieved at least a near CR (nCR) (95% CI 46%-76%).
Eighty-nine percent achieved at least a very good partial response (VGPR) (95% CI 76%-96%) while 98% achieved at least a partial response (PR) (95% CI 88%-100%).
"Responses improved as patients received more therapy," the authors note, the CR or sCR rate increasing from 7% after two cycles to 43% after eight cycles.
The median duration of response has not yet been reached.
Eight-four percent of patients who achieved at least a PR maintained a PR for at least 24 months while 88% of patients who achieved a CR or a sCR also maintained a CR for at least 24 months.

According to the study authors, high-risk smoldering myeloma patients experienced similar results.

At a median follow-up of 15.9 months, all 12 patients had achieved at least a PR after two cycles, while six patients or 50% achieved at least a VGPR.
Eleven out of 12 SMM patients completed all eight cycles and, of these, 100% had at least a VGPR (95% CI 72%-100%) including six who achieved a sCR (95%CI 23%-83%), two a CR (95% CI 2%-52%) and three a nCR (95% CI 6%-61%).

Minimum residual disease (MRD) results were also reviewed for all patients but one using multiparameter flow cytometry (MFC).

Among patients with NDMM who achieved a best overall response of at least nCR, 100% (95% CI 88%-100%) were MRD negative by MFC after CRd treatment.
Among SMM patients who achieved a similar response, 11 out of 12 or 92% (95% CI 62%-100%) were similarly MRD negative by MFC after treatment.
Next generation sequencing testing in patients with NDMM with a best overall response of at least nCR demonstrated that 67% (95% CI 43%-85%) were MRD negative after CRd therapy, as were 75% (95% CI 43%-94%) of comparable SMM patients.
Responses in the NDMM group were also assessed by FDG-PET/CT, the authors note.
And among NDMM patients with a best overall response of at least nCR, 41% (95% CI 22%-61%) were negative. (Results with FDG-PET/CT were not given for SMM patients).

The question for most patients is progression free (PFS) and overall survival. MRD negative status typically goes hand in hand with better progression free and overall survival for patients that use combo therapies or stem cell transplants.

At 18 months, estimated PFS rates in NDMM patients were 92% (95% CI 78%-97%)
PFS probabilities at 18 months for MRD-negative versus MRD-positive patients by MFC were 100% versus 63% (95% CI 30%-87%; P<0.001).
"No patients with SMM experienced disease progression while participating in the study; all have maintained their best response at the time of data cutoff," researchers observe.
If left untreated, the median time to symptomatic disease progression in high-risk SMM is less than 2 years.

Harrison cites an editorial by Dr. Pieter Sonneveld, MD, PhD, Erasmus MC Cancer Institute, Rotterdam, the Netherlands, where he draws three conclusions from the study.

"First, with this combination of effective and well-tolerated drugs, more and deep responses can be achieved across different prognostic subgroups," he stated. Secondly, the level of tumor reduction went beyond morphologic CR as shown by measurements of MRD. In addition, in the group of 12 patients with high-risk but asymptotic SMM, substantial disease eradication was observed, resulting in MRD negativity in all patients. "[High-risk SMM] patients have a high probability (>90%) of disease progression within 2 years," Sonneveld noted."And there is a need to treat them with well-tolerated and effective regimens."

Dr. Sonneveld further suggests that the use of MRD and PET/CT negativity scanning should be used to test new combinations like these as traditional response criteria can't adequately assess the depth of response. Disclaimer: Carfilzomib and lenalidomide as well as funding for parts of the correlative assays for the study were provided by Onyx and Celgene to the National Cancer Institute of the National Institutes of Health as part of a cooperative research and development agreement. Korde has acted as a consultant for Medscape. Other authors have declared conflicts of interest with are listed in the paper. Sonneveld has received research support to this institution from Celgene, Onyx/Amgen, Janssen and Karyopharm. He has also served on a number of pharmaceutical advisory boards including those for Celgene, Onyx-Amgen, Janssen, Karyopharm and Novartis.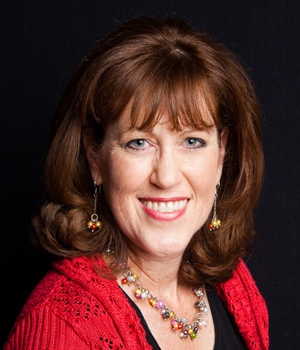 about the author
Jennifer Ahlstrom
Myeloma survivor, patient advocate, wife, mom of 6. Believer that patients can help accelerate a cure by weighing in and participating in clinical research. Founder of HealthTree Foundation (formerly Myeloma Crowd).
Thanks to our HealthTree Community for Multiple Myeloma Sponsors: