Top 20 Tips for Individuals Living with Myeloma at a Younger Age
This is the second in a series of articles to address challenges faced by individuals living with myeloma in "middle age".
Although rare, multiple myeloma is the second most common blood cancer. The median age at diagnosis is between 66-70 years. However, there are approximately 37% of patients who are diagnosed younger than 65 years of age.
A myeloma diagnosis at a younger age brings about unique challenges and issues which are important to recognize and share resources for.
Top 20 tips for individuals living with myeloma at a younger age
20. Advocate for yourself. Speak up. Ask questions. Send a list of questions to your provider in advance of your appointment to allow them to be prepared. Or, take two copies of your list of questions to your appointment- one for you and one for your provider.
19. Ask questions about your treatment, and be aware of side effects. For example: Revlimid and Pomalyst can cause birth defects and flipper arms. Ask questions and be aware of how the treatment will not only impact you now, but in the future.
18.Utilize prescription services including pharmacy mail order services to save time. Don't forget to check Good Rx, to identify coverage for your medications. Utilize copay assistant programs through LLS, or PAN foundation, Some of the grants not only cover myeloma medications and acyclovir but also antidepressants, pain relievers, antivirals, antibiotics and more! It never hurts to ask.
17. Go to the hospital with a fever of 101.5 or higher. Younger people may be exposed to more germs or infections from working professionally, or having children at home.
16. Continue with antivirals including Acyclovir as prescribed by your physician. (continue no matter what, as I got Shingles even after 2 dose's Shingrix vaccine though symptoms milder probably because of vaccines.)
The pharmacy will initially say no to Shingrix if under 65 years. You have to tell them you have myeloma and are immunocompromised. Then they will cover. Or have MD or Nurse Practicioner call in order.
15. Talk to your provider about use of biophosphonates /bone strengthener such as Zometa to balance the risks vs. benefits. Zometa made my bones hard as a rock almost bullet proof. Excellent except recent bone marrow biopsy where they had to do five pulls and bent needles and tools. Then for us younger patients without dentures, root canals can lead to necrosis of jaw requiring major surgery.
14. Genetic Testing is essential at diagnosis and relapse to identify specific genetic features/mutations to create an accurate treatment plan.
13. Nurture your relationships. Myeloma can take a toll on all relationships. While top notch caregivers are more the norm, often younger spouses are resentful at the disruptive impact myeloma has on their climbing lifestyles and status, often leading to divorce. Seek out counseling and education on myeloma.
12. Seek out resources to reduce or eliminate student loans due to a diagnosis of myeloma & disability. There are Federal programs for disability. Negotiate with collections for private loans. I got my law school loans reduced from $1450 a month at 5.85% Interest to only $150 per month at 0% interest for life! Definitely freed up the a lot of cash flow.
11. Utilize a Financial Planner for assistance planning for retirement, estate planning, and a whole lot more.
10. Get advice and guidance on how to go back to work if appropriate including Social Security's 12 month ticket to work allowing you not only to continue receiving SSDI for a whole year while at same time you collect your salary.
9.Utilize long term disability as needed. If changing employment, make sure new employer has a good long term disability policy. If you ever need to go back out on disability it simply requires your doctor (primary care, hematologist, or myeloma specialist) to attest to our life long myeloma symptoms. Including but not limited to: immunosuppression, extreme fatigue, cognitive impact ,weakness & pain.
Long term disability is tax free while social security disability insurance is taxed at 15%.
8. Advocate for vaccines as needed. Commonly providers don't recommend vaccines like Pneumonia (Prevnar) because the guidelines state they are for 65 and older. However if immunocompromised this may be helpful, especially if want to integrate back into the workforce and travel. Talk to you provider about other treatments to boost your immune system for work and travel such as Neulasta or Neupogen.
7. Stay up to date on all other yearly check ups, cancer screenings (colonoscopy, skin checks, this is epecially when taking Revlimid)
6. When traveling, utilize pre-boarding for medical conditions when flying (many airlines offer this including Southwest). Also ask for assistance with your bags when you need it. The first row of the airplane provides extra space for us younger patients with long legs. Use a wheel chair if needed.
5.Don't be afraid to use a disability placard or license plate for your car. This only requires a signature from your provider.
4. Stem cell transplant's often reduce or eliminate our Folic Acid levels which are needed for our guts to effectively absorb medications. Deplin or Foliate supplements even gummies can help. Psychiatrist's have test which can show Folic acid levels, as well as whether your genes contradict with certain drugs.
3.Utilize copay assistant programs through LLS, PAN foundation, Some of the grants not only cover myeloma medications and acyclovir but also cover antidepressants, pain relievers, antivirals, antibiotics and more. Some grants even cover Transportation, costs to/from treatment.
2. The Healthwell Foundation offers a Cancer-Related Behavioral Health Fund for cancer patients. This $2000 grant covers the cost of medication, and therapy copays for behavioral health treatments. .
1. Take care of your mental and emotional health. Myeloma treatment and medication can foster depression, anxiety health specific to myeloma patients. Being immunocompromised and having to isolate can exacerbate these feelings. A good psychiatrist, therapist, medication, diet, exercise, and a support group can help. It can be espeically helpful to talk to someone who can personally relate.
There are Myeloma Coaches available who have been diagnosed at a younger age available. Connecting with someone who can personally relate to the specific challenges you are experiencing can make a significant difference.
Find or Become a Myeloma Coach

These tips were compiled and shared by Myeloma Coach Patrick Kelley who was diagnosed with myeloma at younger age. He works to to continue to live life fully, and looks for ways to help others do the same.
Author: Myeloma Coach Patrick Kelley
Pat lives behind Middle Tennessee State University's horse farm in Murfreesboro, Tennessee, the 5th largest city in Tennessee about 50 minutes South East of Nashville (Country Music City USA) with his wife, Christine, & sons Andrew (23) & Thomas (21) & dog Georgette & granddog Jake.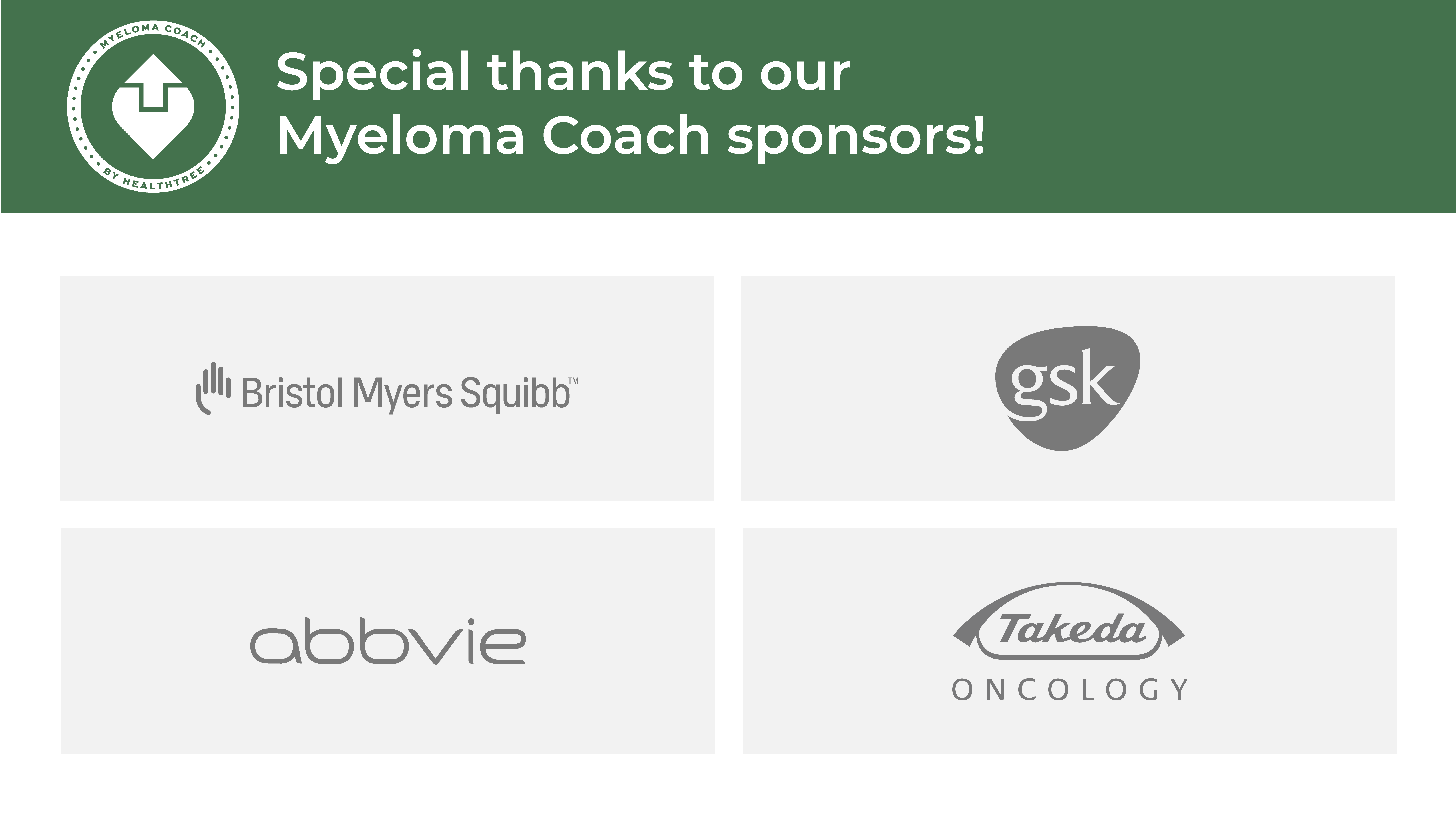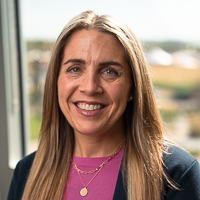 about the author
Rozalynn Hite
Rozalynn Hite is the HealthTree Coach Director and wife of myeloma patient Richard Hite. Rozalynn is an occupational therapist and mother of three beautiful children. She is passionate about providing support, education, and resources to help others live full and active lives.
More on Life With Myeloma
Thanks to our HealthTree Community for Multiple Myeloma Sponsors: