Threshold Pharmaceuticals Presents Encouraging Preliminary Phase 2 Data in Multiple Myeloma at ASCO
Threshold Pharmaceuticals announced new preliminary data from the Phase 2 component of an ongoing Phase 1/2 trial of evofosfamide (an investigational compound formerly known as TH-302) in combination with the proteasome inhibitor Velcade (bortezomib) and low-dose dexamethasone in patients with relapsed/refractory multiple myeloma. A clinical benefit rate of 29% (one complete response, two partial responses, and one minimal response) was observed in patients treated at the recommended Phase 2 dose of evofosfamide in EBorD. Objective responses were observed in heavily pretreated patients (median of 8 prior systemic therapy regimens) including prior treatment with bortezomib (median of 3 prior bortezomib-containing regimens). Evofosfamide, an investigational hypoxia-activated prodrug currently in Phase 3 clinical trials in locally advanced or metastatic pancreatic cancer and advanced soft tissue sarcoma, is being developed in collaboration with Merck KGaA, Darmstadt, Germany. The data was presented at American Society of Clinical Oncology (ASCO) meeting in Chicago. "New treatment options are greatly needed for patients with multiple myeloma whose disease has progressed despite having received multiple previous therapies," said Tillman Pearce, M.D., Chief Medical Officer of Threshold. "Research suggests that hypoxia may play an important role in treatment resistance in multiple myeloma and supports the investigation of hypoxia-activated therapeutics in patients with relapsed/refractory multiple myeloma. As such, we are encouraged by the initial responses observed with EBorD therapy, particularly given that the patients in our trial had already received multiple types of treatment prior to enrollment including a median of 3 prior bortezomib-containing regimens." "While the two pivotal Phase 3 trials of evofosfamide in patients with advanced soft tissue sarcoma and advanced pancreatic cancer remain our top priority, we are actively investigating evofosfamide in other cancers where hypoxia is implicated, preclinical data are supportive, and there is a high unmet medical need for new treatment options," said Barry Selick, Ph.D., Chief Executive Officer of Threshold. "We are encouraged by results seen to date suggesting activity of evofosfamide plus dexamethasone with or without bortezomib in patients with treatment-resistant multiple myeloma and are working with clinical experts in the field to help determine the most viable clinical and regulatory paths forward." The ongoing Phase 1/2 trial is investigating evofosfamide and dexamethasone with or without bortezomib with respect to safety and tolerability, dose-limiting toxicities and the maximum-tolerated dose of evofosfamide, and preliminary efficacy in patients with relapsed/refractory multiple myeloma. A total of 25 patients with relapsed/refractory multiple myeloma have been enrolled in the EBorD component of the study as of May 1, 2015. At the ASCO meeting, preliminary safety and efficacy analyses were presented from 18 patients who initiated therapy prior to December 1, 2014, with presented analyses reflecting data in the clinical database as of May 2015. Key preliminary data from EBorD dosing cohorts presented at ASCO include: Preliminary assessment of safety and tolerability Preliminary safety and tolerability results from the 18 patients included in the ASCO presentation support further investigation of evofosfamide in patients with relapsed/refractory multiple myeloma. The most common Grade 3/4 hematological adverse events were thrombocytopenia (reported in 11 patients), anemia (reported in 6 patients), and neutropenia (reported in 4 patients). Nausea (reported in 8 patients; one Grade 3/4) and fatigue (reported in 7 patients; one Grade 3/4) were the most common non-hematological adverse events. Eleven serious adverse events (SAEs) were reported in 9 patients. The only SAE occurring in more than one patient were two events of colitis. Neither event was considered related to evofosfamide. Five SAEs were considered as related to evofosfamide: bronchiolitis, melena, pneumonia, thrombocytopenia and viral infection. Skin toxicity and mucosal toxicities were not dose limiting. Rash was reported in five patients; stomatitis, skin lesion, pruritus and skin hyperpigmentation were each reported in one patient; none of these were Grade 3 or higher. No patients discontinued treatment due to an adverse event. There were no deaths related to study drug. Preliminary assessment of clinical activity Preliminary results from the 18 patients included in the ASCO presentation suggested anti-myeloma activity of EBorD therapy. According to modified International Myeloma Working Group (IMWG) criteria, responses included one complete response (CR), two partial responses (PRs), one minimal response (MR) and eleven stable disease (SD) assessments; three patients had progressive disease (PD). The patients with the CR and PRs had all previously undergone autologous transplantations and had received prior current standard treatment including IMiDs (a class of immunomodulators), proteasome inhibitors (including bortezomib), dexamethasone, and at least one conventional alkylating agent.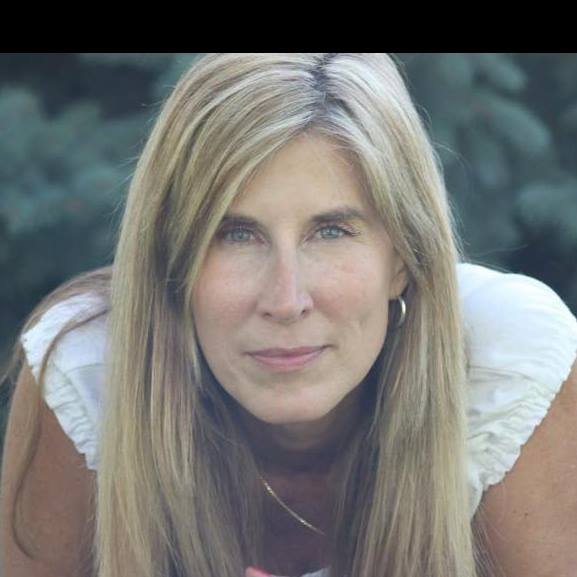 about the author
Lizzy Smith
Lizzy Smith was diagnosed with myeloma in 2012 at age 44. Within days, she left her job, ended her marriage, moved, and entered treatment. "To the extent I'm able, I want to prove that despite life's biggest challenges, it is possible to survive and come out stronger than ever," she says.
Thanks to our HealthTree Community for Multiple Myeloma Sponsors: