Testing for Minimal Residual Disease
BY GARY PETERSEN
& ADDITIONS BY JENNY AHLSTROM
It's time for my annual visit to be prodded, poked, punctured and to learn more about the new MRD (minimal residual disease) test at UAMS-MIRT. I can hardly believe that it has been 8 years since my diagnosis with dialysis dependent kidney failure, and then found out this was the good news. The bad news, which I found out later was the kidney failure was caused by a cancer of the bone marrow called multiple myeloma. I was first treated at Mayo Jacksonville and then went on to do a modified off-protocol version of the UAMS-MIRT University of Arkansas Myeloma Institutes TT3 (Total Therapy 3) program. So now I return once a year to see if my complete remission continues. I just had blood drawn, a 24 hour urine analysis, MRI, PET scan, and a bone marrow biopsy, and a new test called MRD or Minimal Residual Disease test.
The bone marrow biopsy is usually the one test that most people dread. I have found that if I have a fentanyl lollypop 30 minutes prior to the procedure, I don't have that much discomfort. However this time I am more apprehensive of the new MRD test. All the current tests for light chains, lesions, bone marrow biopsy, M spike, etc. have always indicated that I was in complete remission (CR). The new minimal residual disease test is a far more sensitive test, and will be able to see if there are any myeloma cells left in my system. So a MRD negative result would confirm that my disease is under control based on the most sensitive tests yet available for multiple myeloma diagnostics. And a positive result would just SUCK. Other diseases use a MRD test to determine if a patient's treatment has been successful, and when or if it should be changed. MRD is used for acute lymphoblastic leukemia (ALL), and MRD status is one of the most powerful predictors of disease-free and overall survival for children with ALL. The promise for myeloma is that we are able to use this test in the same manner. The International Myeloma Foundation has developed a program called the Black Swan Initiative intended to use a test for MRD with enough sensitivity that a MRD negative result would define a multiple myeloma cure and develop treatment protocols that can achieve this goal.
Dr. Kumar, MD and Dr. Rajkumar, MD, both of the Mayo Clinic, just published a paper inLeukemia aiming to ask and ultimately answer three important questions about MRD:
1. What does MRD negative really mean?
2. How can MRD be determined consistently across facilities?
3. How do the MRD test results influence treatment?
The first question asks whether having any remaining myeloma cells is connected with better overall survival. If so, then treatment options suddenly become more important. In their paper they note that because the treatments to achieve complete remission are pretty harsh, it is critical that being MRD negative also translates into improved overall survival and that this is "an essential step on the way to a real cure."
The second question reflects what Dr. Ola Landgren, MD, PhD of the NCI commented can be a 100x variance in the sensitivity of the test even within facilities inside of the United States. Some facilities perform a flow cytometry test with a few colors and some with many colors (up to the 20's!) The increase in number of colors means greater sensitivity of the test.
The third question may be the most important of all. It aims to determine what is to be done when residual amounts of myeloma cells are still persistently present. I'm sure that these answers will come in time. Drs. Kumar and Rajkumar weigh the options.
There is no doubt attainment of MRD negativity is a desirable end point, but it reflects disease biology as much as it does the treatment approach utilized. So, for a given patient, does lack of MRD negativity after a particular treatment approach call for more therapy or if MRD negativity is achieved, does it suggest the need for no additional therapy? Given that additional and often more intense therapy is likely to result in toxicities and affect the quality of life, are there particular patients in whom MRD status is not that important and hence can be spared the additional burden of therapy?
Important questions indeed. Ultimately, eradicating this disease means finding ways of achieve MRD negative status. As Dr. Sergio Giralt, MD of Memorial Sloan-Kettering states, "All roads to a cure lead through complete remission."
So how did my visit go? The result of my current tests, blood tests showed a normal hemogram, improved creatinine, normal liver function, CD4 counts recovering, light chains within normal levels, bone marrow biopsy with no morphological evidence of myeloma, MRI and PET scan showed no lytic lesions or infection, CT bone density did show osteopenia in my spine and I will start low-dose Zometa.
And the MRD test by 8-color flow cytometry was negative. YEAH!!!! The statement from Dr. Bart Barlogie "Thus, the patient qualifies for the highest level of complete remission." YEAH!!! With a final few jokes and laughs, and as always a hug for me and my wife, we bid farewell to The Wonderful Wizard of Arkansas.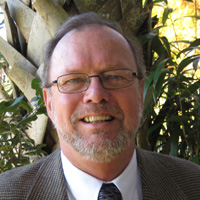 about the author
Gary Petersen
Gary is a myeloma survivor and patient advocate. His work centers around helping patients live longer by helping them to find facilities who are beating the average survival statistics. You can find Gary's site at www.myelomasurvival.com and follow him on Twitter at @grpetersen1
Thanks to our HealthTree Community for Multiple Myeloma Sponsors: