Streamlined Partnership for Bluebird and Celgene on Multiple Myeloma CAR T Cell Work
You may have heard about the potential use of CAR T cells in multiple myeloma. In two recent interviews for the Myeloma Crowd Research Initiative, two CAR T cell approaches have been proposed. (CS1 target by Dr. Craig Hofmeister and CS1/BCMA by Dr. Hermann Einsele and Dr. Michael Hudecek). They propose an exciting, potential non-transplant solution using the power of a patient's immune system to hit a pre-determined target that reside on myeloma cells. CAR T cells are a manufactured therapy. With a CAR T cell treatment, a blood sample is drawn, the T cells are isolated and then are engineered to target a specific protein. Initial testing in leukemia targeted a protein called CD19 and in multiple myeloma, a variety of targets are now being explored including the CS1 protein and the BCMA protein. In a recent article by Ben Fidler on Xconomy, an announcement was made that Celgene and Bluebird will reconfigure their partnership which has evolved over time to jointly work on the BCMA protein. The article explains the relationship:
The partners said today they would narrow the focus of their ongoing collaboration and go after multiple myeloma. Specifically, they want to engineer the T cells of multiple myeloma patients to hone in on a protein, known as B-cell maturation antigen (BCMA), that is found on the surface of most multiple myeloma cells. The new collaboration is slated to last three years. When the two companies first teamed up in 2013, Summit, NJ-based Celgene (NASDAQ:CELG) had an option to exclusive rights to any CAR-T therapies for cancer to come from the collaboration. Now those rights will be restricted to BCMA-related programs. Bluebird executives also cited a need for flexibility given the quick progress being made in the field of immuno-oncology, where several companies are barreling ahead with new ways to prime the immune system to recognize and battle cancer.
This arena is a hot one and corporations are now jumping in to take advantage of this potential and powerful new therapy in multiple myeloma.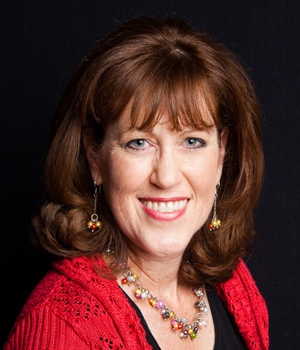 about the author
Jennifer Ahlstrom
Myeloma survivor, patient advocate, wife, mom of 6. Believer that patients can help accelerate a cure by weighing in and participating in clinical research. Founder of HealthTree Foundation (formerly Myeloma Crowd).
Thanks to our HealthTree Community for Multiple Myeloma Sponsors: