Small Changes Make the Biggest Impact
This week we are focusing on how small changes can make the biggest impact. Our goal at the HealthTree Foundation is to change the way Multiple Myeloma is treated. Our focuses are on how we can connect with patients, how doctors can be more personalized with treatment plans, accelerating how academia can move forward research, and bringing more community support to patients.
To us, accelerating myeloma research means changing traditional methods because today, it is too slow and too expensive. HealthTree provides tools for patients and myeloma researchers to facilitate innovative work with validated data.

HealthTree is changing the way research is being done. In 2022, we are opening the HealthTree Cure Hub platform to researchers to run studies in a revolutionary way. This provides them anonymous access to thousands of patients' data for free. They can perform surveys and studies to provide faster, accurate answers that can improve our decision-making today.
In Health Education there's a model of our behavior change and how likely a person is to make changes to their health lifestyle. The idea behind the behavior change model is to show that there can be a lack of success when a person's whole lifestyle is dramatically changed at once.
Part of why the majority of "diets" don't work is because there are too many big changes happening all at once and makes it less likely to have a total lifestyle change. Until someone can see the whole perspective and accept that the changes they make help them they are less likely to stick to it.
Behavior Change Model:
The first part of making lifestyle changes is precontemplation, where they are completely unaware of the need to make any changes.
The second stage is contemplation, they are now aware of the need for change and starting to have a desire to make the changes. Example: when someone is diagnosed with a condition, they have an event they want to work towards health goals (weddings, travels, fitness).
The third stage is preparation, in this stage they research, find support, prepare themselves for the changes they need and desire to make. Example: finding a personal trainer, working with a doctor, getting equipment or learning the foods they will eat, etc.
The fourth stage is action, they are now practicing the behaviors they desired to do. Such as going to the gym, out walking, eating different foods etc. In this stage they are putting their desire for change to the test.
The final stage is maintenance, where they have adapted to the changes, and are making it a lifestyle not just a phase or fad they tried.
Most "diets" or exercise programs end early in the fourth stage, where they put it to trial and find they can't maintain it or get injured. The biggest reason why diets fail is that the changes made are too drastic and don't fit into their lifestyle or see the value in changing their whole lifestyle.
Whether we are training for an event, working towards a goal or changing our diet- it's important to not go big in one day. For example, when I set out to do a marathon, I don't just get up one day and go out to run 26.2 miles. It takes months of preparation each day to build up to the ultimate goal of completing a marathon.
The same is for changing one's diet, starting an exercise program, making health-minded goals, and being treated for an illness or cancer. It doesn't take just one day to cure a disease, unfortunately. Eating one salad doesn't change your diet or health. It's making small changes that can make the most impact in the long run.
Start small and work your way up to bigger goals and changes for the best success in the long term. Don't go cutting out all the foods you love or hit the treadmill for an hour all in one go. Start with making one small substitute in your diet- switch out the extra rice for brown rice or a salad, but make it something you'll enjoy, not something you hate. If you want to increase your walking start small with 10 minutes a few days a week- being mindful of how you feel, then slowly increase a few minutes each week.
The past two years we have run our Muscles for Myeloma fitness-minded challenges to encourage patients and caregivers to increase their movement each day. In these challenges, many have exceeded their expectations, found motivation with joining others as well as felt better overall.
Due to the success of these challenges and support from our Muscles for Myeloma Community, we have been working to design an app to hold these challenges and continue the support all year round. We are looking forward to launching our HealthTree Moves app in early 2022 to implement small changes and bring a big impact to each participant.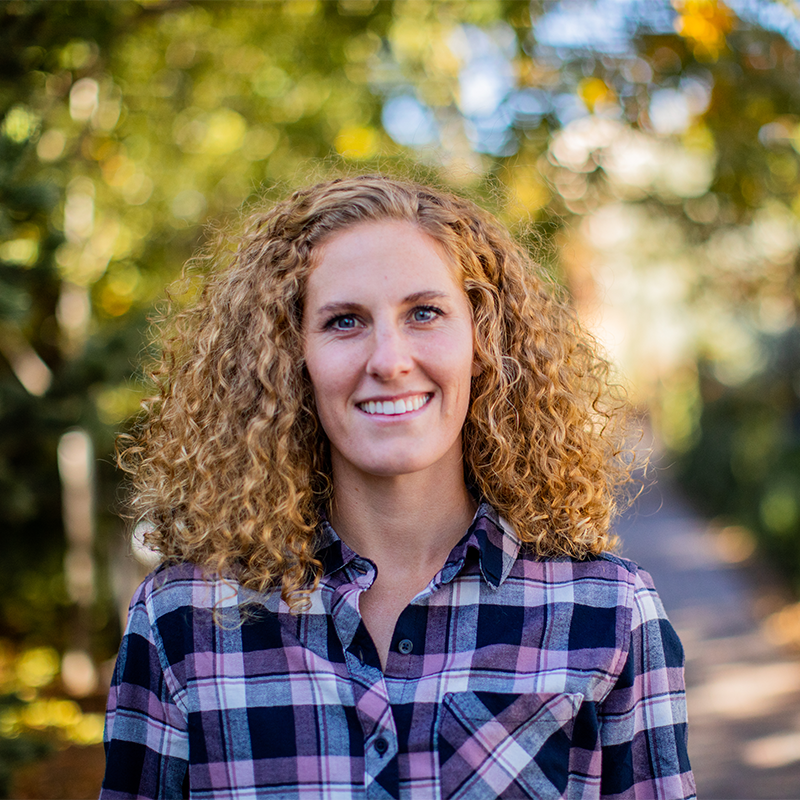 about the author
Linnley Sweeney
Linnley joined HealthTree in January 2020 as the Fitness Events Manager. Her husband is a childhood cancer survivor as well as a cancer biologist. Finding a cure, better treatments, and balance through treatments is what drives their family. Linnley is an Advanced Cancer Exercise Specialist and focuses on finding what you can do rather than can't.
More on Life With Myeloma
Thanks to our HealthTree Community for Multiple Myeloma Sponsors: