Six New Clinical Trials For Multiple Myeloma Have Opened In 2014
BY LIZZY SMITH Treatments and cures are found thanks to clinical trials. Every drug we take, every treatment we undergo, a patient before us paved the way. Not long after I was diagnosed with multiple myeloma, one of the many oncologists I met with told me that myeloma was one cancer that had a lot of drugs in the pipeline for approval and many more clinical trials coming up. This was music to my ears. Lots and lots of research and activity surrounding my disease meant hope. When it comes to fighting (and beating) cancer, hope is powerful. Just days ago, the Multiple Myeloma Research Consortium (MMRC) announced that it has opened six new clinical trials so far this year and is on track to open more before year-end. This is more activity than any year since the Consortium was founded in 2004. These six new trials represent some of the most promising and brand new treatments in development today. [Let me pause for a second while I shout for joy.] Especially when it comes to refractory myeloma, new drugs and treatments are essential. "Together with our committed and world-class partners we have opened six incredibly exciting new trials for multiple myeloma patients who are running out of treatment options" said Fiona An M.D. Senior Vice President of Clinical Research for the MMRF and MMRC. "There is such a robust pipeline of promising agents – from monoclonal antibodies to first in class novel therapy to all oral regimens –we are confident that they will prove to have a significant impact for many of our patients." Here are the six new trials:
Phase I Multicenter Open-Label Dose-Escalation Combination Study of Marizomib Pomalidomide and Low-Dose Dexamethasone (PMD) in subjects with relapsed or refractory multiple myeloma. Marizomib is a novel proteasome inhibitor from Triphase – in the same class as Velcade (bortezomib) and Kyprolis (carfilzomib) – that has been studied in Phase I single agent trial in the MMRC. Investigators believe that it can work in patients who are resistant to other proteasome inhibitors.
Multicenter Phase I/IIb Study of Ibrutinib in combination with Kyprolis in subjects with relapsed or relapsed and refractory multiple myeloma. Ibrutinib blocks a protein called Bruton's tyrosine kinase (Btk) and is an oral drug already approved by FDA for Chronic Lymphocytic Leukemia.
Phase I Study of the combination of a Selective Inhibitor of Nuclear Export (SINE) Selinexor (KPT-330) with Kyprolis and dexamethasone in patients with relapsed or relapsed/refractory multiple myeloma. Selinexor is the first in a new class of drugs to be tested in multiple myeloma and the MMRF played a key role in prioritizing multiple myeloma as an early indication by providing Karyopharm the manufacturer with a Biotech Investment Award (BIA) in 2010.
Phase I Study of SAR650984 for the treatment of relapsed or refractory multiple myeloma (NCT1084252). SAR650984 is an anti-CD 38 monoclonal antibody therapy that is being studied in combination with lenalidomide and dexamethasone in the MMRC. Early results suggest that this combination treatment may be effective in patients who have failed other options.
A Phase I/II trial of Ixazomib (MLN9708) in combination with Pomalyst (pomalidomide) and dexamethasone for relapsed or relapsed refractory multiple myeloma. MLN9708 is the first oral proteasome inhibitor and provides a much easier and more convenient route of drug administration.
Phase I Open Label Dose-Escalation study of first in man study of CB-5083 the first p97 inhibitor to enter clinical trials. Several MMRC member institutions worked closely with manufacturer Cleave Biosciences on the preclinical work which suggested activity in multiple myeloma. CB-5083 targets a novel protein that is involved in protein degradation and the proteasome pathway and inhibits this pathway at a different intervention point than the proteasome inhibitors Velcade and Kyprolis. A mechanistically distinct way of inhibiting this critical proteasome pathway may provide benefit for patients who are relapsed and refractory.
More Information
For more information about these clinical trials, visit the Drug Discover & Development online magazine and click here. To view the full press release on these clinical trials, click . For more information about the Multiple Myeloma Research Consortium, click here or visit www.themmrc.org. To read why you should consider participating in a clinical trial, click here.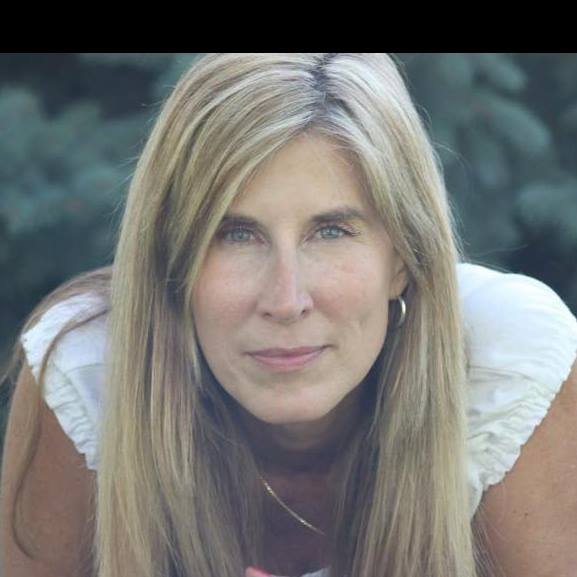 about the author
Lizzy Smith
Lizzy Smith was diagnosed with myeloma in 2012 at age 44. Within days, she left her job, ended her marriage, moved, and entered treatment. "To the extent I'm able, I want to prove that despite life's biggest challenges, it is possible to survive and come out stronger than ever," she says.
Thanks to our HealthTree Community for Multiple Myeloma Sponsors: