Take the HealthTree Search Engine Above for a Spin!
Did you notice something different about our website recently? Up on the top right? Look again (for this icon).

Your eyes are not deceiving you. We added a new search engine tool, allowing you to unlock the vast online library of the HealthTree Foundation, going back to our origins.
"Isn't that pretty obvious," I hear you asking, "don't all websites have search engines?" Well, sort of. You see, just about every website you uses a third-party to create it. Although they all look different, they are generally built on just a few platform templates that most websites use.
We did that for a while, but if you've used the search tab in the past, you know how general it was. Now it's a different experience.
If you're recently diagnosed, type in a topic on myeloma basics like "myeloma testing" and find HealthTree University videos, articles and past events that review the tests you need for an accurate diagnosis.
Searching for a particular drug treatment? Now you can access everything about that therapy that searches across all news articles, HealthTree Podcast programs or past Round Tables from years ago that talked about that drug in development that is likely a standard treatment now.
Looking for a specific myeloma doctor? Search on their name and find their Myeloma Specialist Directory profile or articles where they were mentioned.
Access past Round Table programs, videos in HealthTree University, Community Chapters and numerous articles to get a deeper view, to learn to ask better questions, and hopefully, to take further advantage of the many quality programs we have to offer.
And you can find help on our staff with one-on-one counseling through our HealthTree Coach program or one of the Patient Experience counselors who can help you set up and maintain your own HealthTree Cure Hub profile.
Back when we were the Myeloma Crowd, we began with third party software to help run our programs, but as we grew, it became obvious that we needed better features and security. You'll notice that as you've given us feedback, we've implemented it. We've tied over 10 programs together for a single sign on experience. We have a dedicated staff of programmers who are linking all the resources to make them safely accessible to the people who need them.
Type in some names of topics or doctors or whatever you're interested in about myeloma. You'll be surprised how far that little engine will take you.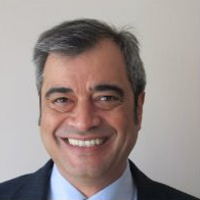 about the author
Greg Brozeit
Greg Brozeit has been with the HealthTree Foundation since 2015 when he began volunteering for the Myeloma Crowd. Prior to that he worked with Dr. Bart Barlogie and the International Myeloma Foundation, inaugurating many myeloma patient advocacy and education programs.
More on Life With Myeloma
Thanks to our HealthTree Community for Multiple Myeloma Sponsors: