Sarclisa Extends Survival in Recent Data and Speeds SubQ Administration in Multiple Myeloma
Using Sarclisa (isatuximab) with pomalidomide and dex extends survival by 7 months compared to pomalidomide and dex alone, according to new three-year data from the ICARIA-MM study. The recent data from the Phase III study was published in The Lancet Oncology.
Sarclisa is a monoclonal antibody that blocks CD38 and is being tested in clinical trials with other standard multiple myeloma therapies. It is currently FDA approved to be used with pomalidomide and dex for relapsed/refractory patients and is also FDA approved in combination with carfilzomib and dexamethasone.
ICARIA-MM Study Results
In the ICARIA-MM study, 307 patients were divided into two groups, one group receiving isatuximab/pom/dex and the second group receiving pom/dex. Results included the following:
| | | |
| --- | --- | --- |
| | Isa/Pom/Dex | Pom/Dex |
| Median Overall Survival | 24.6 month | 17.7 months |
| Progression Free Survival | 11.1 months | 5.9 months |
| Overall Response Rate | 60% | 30% |
| Serious Adverse Events (side effects) | 73% | 60% |
| Patients Remaining on Treatment | 18% | 8% |
| Patients Receiving Different Therapy After Progression | 60% | 72% |
| Progression Free Survival After Follow-On Therapy | 17.5 months | 12.9 months |
The most common side effects in the Sarclisa group included low neutrophil counts (50% vs. 35%), pneumonia (23% vs. 21%) and low platelet counts (13% vs. 12%).
Can Myeloma Patients Take Sarclisa Then Darzalex or Visa Versa?
It isn't clear at this time if patients who receive an anti-CD38 monoclonal antibody (like isatuximab) can successfully take a similar drug (like daratumumab) after relapse. Although they are two different drugs that work in different ways, they go after the same CD38 target. Interestingly, this study shed a little light on this subject.
For study patients who took Sarclisa, 24% went on to receive Darzalex (daratumumab). Fifty-eight percent (58%) of patients in the pom/dex arm of the study went on to use Darzalex. Median overall survival for these follow-on therapy patients was:
24.6 months for the Sarclisa/Pom/Dex > Darzalex patients
19.9 months for the Pom/Dex > Darzalex patients
17.4 months for patients in both arms not using Darzalex as follow-up therapy
Overall Response Rate using Darzalex as follow-up therapy was lower for patients in the Sarclisa group
No Overall Response Rate difference using Darzalex as follow-up therapy for patients who used it with an immunomodulator and proteasome inhibitor (like Revlimid and Velcade), showing that a second anti-CD38 monoclonal antibody could potentially be used if combined with other myeloma drugs
Sanofi's Drive To SubQ Administration
In a move to speed up their subcutaneous administration of Sarclisa, Sanofi announced a collaboration with Blackstone Life Sciences where Blackstone will contribute €300 million to accelerate global subQ studies of Sarclisa. The studies for subQ (instead of IV administration) will begin in the second half of 2022. Sanofi will manage the clinical program and retain full rights for Sarclisa. Sarclisa is also partnering with Enable Injections to advance the subQ delivery of Sarclisa.
The goal is to provide a more convenient administration of Sarclisa.
Myeloma patients are continually looking for additional treatment options when other therapies have failed and anticipate additional approvals as well as the subQ administration.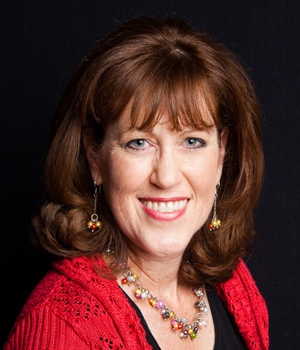 about the author
Jennifer Ahlstrom
Myeloma survivor, patient advocate, wife, mom of 6. Believer that patients can help accelerate a cure by weighing in and participating in clinical research. Founder of HealthTree Foundation (formerly Myeloma Crowd).
Thanks to our HealthTree Community for Multiple Myeloma Sponsors: