A New Revision to the Revised Myeloma Staging System?
A second revision of the Revised International Staging System (R2-ISS) further breaks newly diagnosed patients into four groups to determine risks and potential outcomes, according to the Journal of Clinical Oncology report by Italian researchers and European colleagues.
In 2015, the International Staging System was updated to include genetic risk. However, at the time myeloma experts did not yet understand the importance of the 1q gain/amplification.
This second revision would further refine the risk for patients with the 1q gain or 1q amplification.
European myeloma reserearchers collected information from 10,843 patients with newly diagnosed myeloma enrolled in 16 clinical trials from the HARMONY project.
At over 6 years, the factors that had the greatest impact on Progression Free Survival and Overall Survival included del(17p), high lactate dehydrogenase, translocation of 4;14 and 1q gain/amplification. In the almost 11,000 patient study, all four of these high risk features were present in 2,226 patients.
A value was assigned to each risk feature according to their overall survival impact:
Being classified as ISS-III (1.5 points)
Having del(17p) (1 point)
High LDH (1 point)
Having 1Q+ (.5 points)
Patients were divided into four risk groups with a total score:
Overall Survival
Progression Free Survival

Stage I: Low

(0 points)

19.2% of patients

not reached
68 months

Stage II: Low/Intermediate

(.5-1 points)

30.8% of patients

109.2 months
45.5 months

Stage III: High/Intermediate

(1.5 - 2.5 points)

41.2% of patients

68.5 months
30.2 months

Stage IV: High

(3-5 points)

8.8% of patients

37.9 months
19.9 months
This new way of grouping patients allows better analysis for the "intermediate" group as a whole, breaking this group of the majority of patients (72%) into their own lower or higher groups that have significant differences in Progression Free Survival and Overall Survival.
The authors suggest that a system such as this may be better overall as new risk factors like additional genetic features, circulating plasma cells, extramedullary disease, light chain only myeloma, the presence of MYC or other factors could be easily added to the points system. In conclusion, they said:
"The R2-ISS is a simple prognostic staging system allowing a better stratification of patients with intermediate-risk newly diagnosed multiple myeloma. The additive nature of this score fosters its future implementation with new prognostic variables."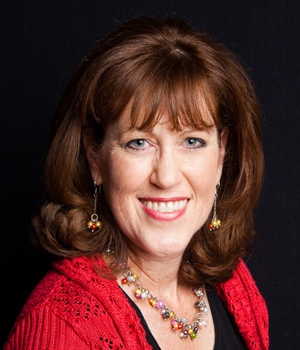 about the author
Jennifer Ahlstrom
Myeloma survivor, patient advocate, wife, mom of 6. Believer that patients can help accelerate a cure by weighing in and participating in clinical research. Founder of HealthTree Foundation (formerly Myeloma Crowd).
Thanks to our HealthTree Community for Multiple Myeloma Sponsors: