With the recent FDA approval of Bristol-Myers/Celgene's Abecma (idecabtagene vicleucel ["ide-cel"]), some of us (myeloma patients) will have the option for CAR-T treatment to help manage our disease at time of relapse. CAR-T does not come without risks and that includes increased risk for infection after the CAR-T infusion. The website from the Immuno-Oncology Resource Center recently posted an interesting article covering the management of infections associated with CAR-T treatment.
Short-term infections risk:
ïhe lymphodepleting chemotherapy treatment prior to the CAR-T infusion causes neutropenia (a condition caused by abnormally low levels neutrophils – a type of white blood cells). This opens the door to bacterial and/or typical bloodstream infections that may show up in the first few weeks after the CAR-T infusion(s).
The later infections are those typically seen in cancer patients: viral infections (typical in the respiratory tract), upper respiratory infections and also pneumonia.
"Some of this risk is likely due to the side effects of CAR T cells themselves, mainly if the patient develops the inflammatory reaction cytokine release syndrome (CRS) and requires more intensive management in the ICU or with steroids or other targeted therapies."
Incidence rates:
Right now, there are only 5 FDA approved CAR-T products available in the US (the last one being the recently approved ide-cel for myeloma) and the incidence rates in real life clinical setting range from 20 to 40 %, but also vary from product to product.
The infections usually pop up during the first month after treatment and most are mild to moderate. Few patients acquire severe infections. Approximately 20% to 40% of patients who receive CAR T cells get an infection in the first month. It is good to know that "The frequency of infection is comparable with that of patients who receive other types of intensive chemotherapy and, therefore, not necessarily higher than would be expected with other lines of therapy for refractory malignancies."
The incidence rate of infections drops off fast one month after the CAR-T infusion.
"It is routine practice to give antibacterial prophylaxis during the first week or two after infusion, when patients are neutropenic, and some antifungal prophylaxis. All patients who receive CAR T-cell therapy will be on antibiotics for viral, fungal and bacterial prevention for different durations of time."
Long-term infections risk:
The average risk is 2-3 infections per year. This is most likely higher than what is normally seen and that is most likely due because patients have persistent deficits in low blood cell counts (something that is familiar to myeloma patients).
"The other piece of this is long-term infection prevention. Many patients who receive CAR T-cell therapy receive IV immunoglobulin G therapy on a monthly cycle, but no studies to date have established the effectiveness of this strategy. The benefit of this supplementation is extrapolated from other contexts, especially other types of cancer."
"Another reason is related to previous therapies; a lot of patients who receive CAR T cells have had a previous hematopoietic stem cell transplant, and it takes a long time for the immune system to recover from all these of these treatments, including the CAR T cells."
"Many patients do not recover their T cells and B cells for 6 months to a year, so they have prolonged immune deficits that can last beyond 6 months." This is a risk that goes hand-in-hand with today's CAR-T therapies. The currently approved products target B-cells as they are part of the underlying malignancy. The problem, however, is that these therapies cannot quite differentiate between healthy and malignant B-cells which leads to rapid depletion of a patient's B-cells. Only about 50-60 % of patients have started to recover some of those B-cells one year after treatment. The medical community still has much to learn about the long- term implications of B-cell depletion and several questions remain unanswered. For example : What is the patient's ability to have antibody responses to new infections? Does B-cell depletion go hand-in-hand with prior antibody depletion? This last question is important in the context of whether a patient needs to be re-vaccinated for a host of childhood vaccinations (and myeloma patients are familiar with that topic).
"The other piece of this is long-term infection prevention. Many patients who receive CAR T-cell therapy receive IV immunoglobulin G therapy on a monthly cycle, but no studies to date have established the effectiveness of this strategy. The benefit of this supplementation is extrapolated from other contexts, especially other types of cancer." There are some issues patients should be aware of relative to IgG therapy:

This treatment is very expensive;
Potential side effects;
Product availability has been hit-or-miss during this Covid period;
"It also is logistically challenging for people to arrange IV IgG supplementation for years after their CAR T-cell infusion."
Infection risk from CAR-T for myeloma:
Little is known about what the long-term impact is of anti-myeloma CAR-T. Rather than speculate, I will verbatim excerpt the comments made by the physician in the above referenced post:
"I believe the type of disease, and the types of therapies used before CAR T-cell therapy, put certain patients at higher risk for infection. Multiple myeloma is …approved for CAR T cells, and these therapies specifically target B-cell maturation antigen (BCMA), which is on the surface of plasma cells. We don't know yet if there will be a difference in infection risk when using CAR T cells that target BCMA instead of CD19. The assumption is that there will be an increased long-term risk for infection with BCMA-targeted CAR T cells because, by targeting the plasma cells, the therapy gives a bigger hit to the immune system by knocking out antibody-producing immune memory cells." [emphasis added]
"Different products that have the same target, such as CD19, can vary in construct formulation. This may impact infection risk because one product may persist longer than another. A longer-persisting CAR-T product has more impact on the patient's immune system that can increase infection risk. It is important to note, however, that this has not been formally indicated through research."
"There are other variations by product to consider, such as the CAR target. This would be CD19 for lymphoma and leukemia vs. BCMA for myeloma. Both targets knock out different parts of the immune system that certainly will have an influence on subsequent infection risk. In my opinion, patients with myeloma who receive BCMA-targeted CAR T cells will have a bigger deficit in their humoral immunity because of the CAR-T cells destroying plasma cells."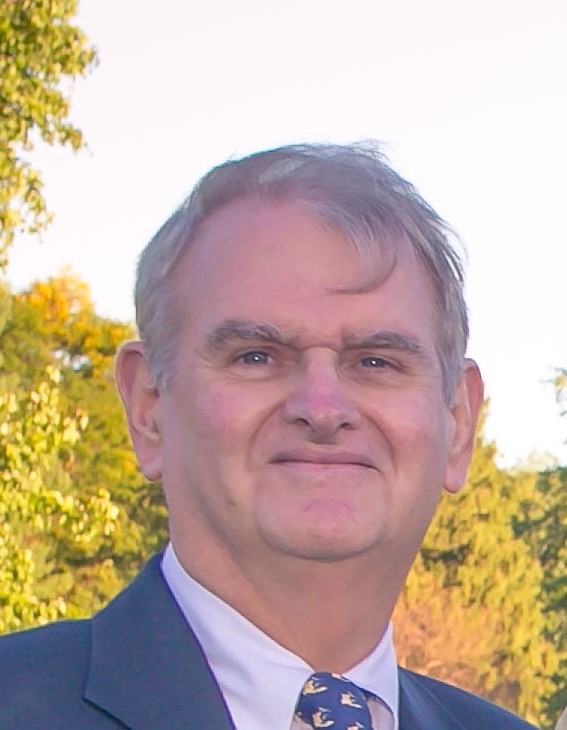 about the author
Paul Kleutghen
I am a patient diagnosed in 2014 with primary plasma cell leukemia (pPCL), a rare and aggressive variant of multiple myeloma and have been very fortunate to find successful treatment at the division of Cellular Therapy at the Duke University Cancer Institute. My wife, Vicki, and I have two adult children and two grandsons who are the 'lights of our lives'. Successful treatment has allowed Vicki and I to do what we love best : traveling the world, albeit it with some extra precautions to keep infections away. My career in the pharmaceutical industry has given me insights that I am currently putting to use as an advocate to lower drug pricing, especially prices for anti-cancer drugs. I am a firm believer that staying mentally active, physically fit, compliant to our treatment regimen and taking an active interest in our disease are keys to successful treatment outcomes.