Patients Finding a Seat at the Table for Myeloma Research
Should the most important myeloma stakeholder (the patient) be part of the team to direct future myeloma research? Patients and researchers alike are saying "Yes!" Dr. Alessandro Liberati was a multiple myeloma patient and breast cancer researcher, who died of myeloma in 2012. In a recent Lancet article quoting Dr. Liberati, he expressed the strong opinion about the need for the whole team of stakeholders to drive research forward together. Because he was a cancer researcher himself, he understood the challenges and limitations researchers deal with on a regular basis. Dr. Liberati said,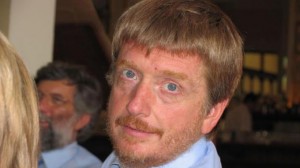 "If we want more relevant information to become available, a new research governance strategy is needed. Left to themselves, researchers cannot be expected to address the current mismatch."
As an example, he mentioned the constant pressure researchers are under to drive early stage research when comparisons of existing therapies could be a better strategy under certain circumstances.
"Researchers are trapped by their own internal competing interests—professional and academic—which lead them to compete for pharmaceutical industry funding for early-phase trials instead of becoming champions of strategic, head-to-head, phase 3 studies."
Any group going it alone will be challenged with their own limitations. He notes that patient advocacy groups by themselves can't do it alone either.
"Nor are patients' groups alone likely to change the prevailing pattern of research: given the lack of explicit mechanisms for research prioritisation, they are often dominated by experts with vested interests. Neither would public funding alone solve the problem.
Historically, he mentions that the impact of patients has been minimal in directing research.
"Clinical research is motivated by several factors. Some are more defensible than others, but most clinical researchers would state that their research is intended to improve health-care effectiveness and safety. There are examples where patients have succeeded in influencing what gets studied, but these are exceptions."
If you ask oncologists or myeloma specialists about their stated 2015 goal for myeloma, their answers could include "improvements in care," or to make myeloma a "chronic" disease state, but ask any myeloma patient and their resounding answer will be "find a cure." In February, the Myeloma Crowd will launch a new research initiative that brings both groups together to drive towards a cure in myeloma. A team of specialists (Dr. Irene Ghobrial, Dr. Rafael Fonseca, Dr. Guido Tricot, Dr. Noopur Raje, Dr. Ola Landgren and Dr. Mike Thompson) and a team of myeloma patients (Jack Aiello, Gary Petersen, Pat Killingsworth, Jenny Ahlstrom and Liz Smith) will join together to identify research that could move the bar for patients and facilitate the creation of campaigns to fundraise around it. This will be the first time that a group of myeloma patients have pulled up a seat at the research table in a formal way, to share their perspective that complements the knowledge of experts. This fits Dr. Liberati's closing recommendations:
"An essential component of any new governance strategy would be to bring together all the stakeholders, starting from an analysis of existing and ongoing research, produced independently of vested interests."
Watch for more about this exciting project and to learn how you will be able to join us as patients make a difference in myeloma care!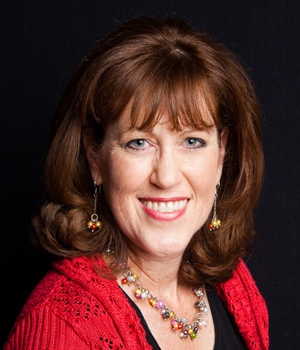 about the author
Jennifer Ahlstrom
Myeloma survivor, patient advocate, wife, mom of 6. Believer that patients can help accelerate a cure by weighing in and participating in clinical research. Founder of HealthTree Foundation (formerly Myeloma Crowd).
Thanks to our HealthTree Community for Multiple Myeloma Sponsors: