Panobinostat + Velcade & Dex Improves Progression Free Survival For Myeloma Patients With At Least 2 Prior Therapies
BY SILAS INMAN for OncLive The addition of panobinostat (Farydak) to bortezomib (Velcade) and dexamethasone improved progression-free survival (PFS) by 7.8 months in a subgroup of 147 patients with multiple myeloma who had received at least 2 prior treatments, including bortezomib and an immunomodulatory agent (IMiD), in the phase III PANORAMA-1 trial. In the subanalysis, which was presented at the 20th Congress of the European Hematology Association (EHA), the median PFS was 12.5 months in patients treated with panobinostat versus 4.7 months with placebo. Additionally, the panobinostat combination demonstrated a higher overall response rate (ORR) compared with placebo (58.9% vs 39.2%). The complete response (CR) or near CR rate with panobinostat was 21.9% compared with 8.1% for placebo. "I am encouraged by these results because they show that therapy with Farydak, in combination with bortezomib and dexamethasone, translates into a meaningful prolongation in progression-free survival for multiple myeloma patients previously treated with IMiDs and bortezomib who received 2 or more prior regimens," study investigator Jesús San Miguel, MD, director of Clinical and Translational Medicine, Clínica Universidad de Navarra, Pamplona, Spain, said in a statement. In February 2015, the FDA approved panobinostat in combination with bortezomib and dexamethasone for patients with multiple myeloma following treatment with 2 prior therapies, including bortezomib and an IMiD. This approval was based on a subpopulation of 193 patients, in which bortezomib and an IMiD had been administered along with a median of 2 prior therapies. The EHA analysis further restrained this population to include only those who received at least 2 prior therapies, including bortezomib and an IMiD, which is thought to more closely resemble the FDA-approved indication. "These data provide physicians with a better understanding of the clinical use of Farydak, a histone deacetylase inhibitor, a promising new drug class for this difficult-to-treat patient population with a high unmet need," San Miguel said regarding the EHA subanalysis. The PANORAMA-1 study randomized 768 patients at a median age of 63 with relapsed or relapsed multiple myeloma to receive bortezomib and dexamethasone with panobinostat (n = 387) or placebo (n = 381). Treatment was administered in two 24-week phases. In phase 1 of the study, panobinostat was administered orally at 20 mg 3 times a week for two weeks in a 3-week cycle. Bortezomib was administered intravenously at 1.3 mg/m2 twice weekly for 2 weeks along with 20-mg dexamethasone. Patients who responded to therapy or had stable disease without grade 2 or higher adverse events in phase 1 continued to phase 2, where the bortezomib schedule was reduced to 2 doses every 3 weeks. Overall, 44% of patients in the panobinostat arm continued to phase 2 of treatment compared with 50% with placebo. Study participants had been treated with 1-3 prior therapies, with 48% receiving at least two regimens. The most common prior treatments in the panobinostat arm were corticosteroids (89.7%), melphalan (80.1%), stem cell transplant (55.6%), thalidomide (53%), cyclophosphamide (47%), and bortezomib (43.7%). In data published in Lancet Oncology for the full population of the study, treatment with the 3-drug panobinostat regimen improved the primary endpoint of PFS by 3.9 months compared with bortezomib and dexamethasone alone. The median PFS by investigator assessment was 12 months in the panobinostat arm compared with 8.1 months with placebo. By independent review, the median PFS was 9.9 months with panobinostat versus 7.7 months with placeb.By investigator assessment, the ORR was 61% with panobinostat versus 55% in the placebo arm. The median duration of response with panobinostat was 13.1 versus 10.9 months with placebo. By independent review, the ORR was 64% with panobinostat and 54% with placebo. The complete response rate was 12% versus 7% and the duration of response was 11.8 versus 9.7 months, for panobinostat and placebo, respectively. In the 193-patient subgroup that was instrumental in FDA approval, the panobinostat triplet demonstrated a median PFS of 10.6 versus 5.8 months with placebo. Additionally, the ORR with panobinostat was 59% versus 41% with bortezomib and dexamethasone alone. CR and near CR were seen in 22.3% of panobinostat-treated patients versus 9.1% with placebo.In the overall PANORAMA-1 population, the most frequently reported grade 3/4 AEs in the panobinostat versus the placebo arm were thrombocytopenia (67.4% vs 31.4%), lymphopenia (53.2% vs 39.8%), neutropenia (34.5% vs 11.4%), and diarrhea (25.5% vs 8%). Toxicity resulted in treatment discontinuation in 36% and 20% of patients in the panobinostat and placebo arms, respectively. The all-cause death rate was 8% and 5%, respectively. In the subpopulation of patients examined in the EHA analysis the most common grade 3/4 non-hematologic AEs with panobinostat versus placebo, respectively, included diarrhea, asthenia/fatigue, and peripheral neuropathy. The most frequent grade 3/4 hematologic adverse events were thrombocytopenia, lymphopenia, and neutropenia. "These findings, which follow the recent FDA approval of Farydak, provide clinicians with additional evidence on the value of this new treatment to help optimize the management of multiple myeloma," Bruno Strigini, president, Novartis Oncology, the company that manufactures the drug, said in a statement. "Multiple myeloma is often complicated because patients who stop responding or become resistant to therapies have limited treatment options. Therefore, these patients may benefit from therapies like Farydak." For the entire article, click here.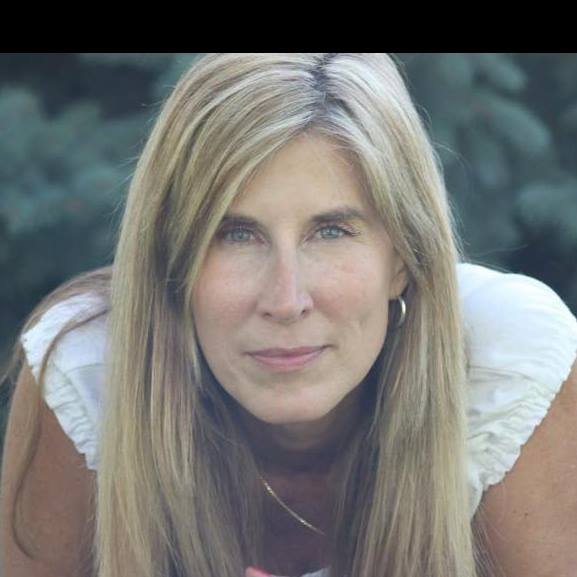 about the author
Lizzy Smith
Lizzy Smith was diagnosed with myeloma in 2012 at age 44. Within days, she left her job, ended her marriage, moved, and entered treatment. "To the extent I'm able, I want to prove that despite life's biggest challenges, it is possible to survive and come out stronger than ever," she says.
Thanks to our HealthTree Community for Multiple Myeloma Sponsors: