Novartis' Panobinostat Gets FDA Approval for Multiple Myeloma Patients
The FDA announced approval for Novartis' panobinostat (now called Farydak) in multiple myeloma patients who have already received an immunomodulatory drug (iMiD) and bortezomib. Farydak is the first HDAC inhibitor to be approved for use in myeloma and will be used with dexamethasone and bortezomib. Histone acetyltransferases and histone deacetylases (HDACs) control protein changes in cell biology and affect a wide range of physiologic processes (eg, cell cycle, apoptosis, and protein folding) involved in cell growth and survival. The Novartis drug received fast-track FDA approval after showing that it could improve progression-free survival. In the FDA announcement, results of one clinical trial test were noted:
The safety and efficacy of Farydak in combination with bortezomib and dexamethasone was demonstrated in 193 clinical trial participants with multiple myeloma who received at least two prior treatments that included bortezomib and an immunomodulatory agent. Participants were randomly assigned to receive a combination of Farydak, bortezomib and dexamethasone, or bortezomib and dexamethasone alone. Study results showed participants receiving the Farydak combination saw a delay in their disease progression (progression-free survival) for about 10.6 months, compared to 5.8 months in participants treated with bortezomib and dexamethasone alone. Additionally, 59 percent of Farydak-treated participants saw their cancer shrink or disappear after treatment (response rate), versus 41 percent in those receiving bortezomib and dexamethasone.
Additionally, in the PANORAMA trial, Farydak was shown to help overcome bortezomib resistance, which made it an attractive addition as part of a combination therapy group of drugs. Dr. Sagar Lonial in an ASCO Post article about HDAC inhibitors described the additional benefit of using three drugs over two in myeloma treatment.
"Do we know that triplets are better than doublets in this setting? This has been nicely demonstrated among newly diagnosed myeloma patients, where there is near global consensus that a three-drug induction is superior to two-drug induction, and there are now hints that the same may apply to patients with early relapse."
The FDA's approval comes with a warning for professionals to be aware of possible side effects. According to the FDA:
"Farydak carries a Boxed Warning alerting patients and health care professionals that severe diarrhea and severe and fatal cardiac events, arrhythmias and electrocardiogram (ECG) changes have occurred in patients receiving Farydak. Because of these risks, Farydak is being approved with a Risk Evaluation and Mitigation Strategy (REMS) consisting of a communication plan to inform health care professionals of these risks and how to minimize them. The most common side effects of Farydak were diarrhea, tiredness, nausea, swelling in the arms or legs, decreased appetite, fever, vomiting and weakness. The most common laboratory abnormalities were low levels of phosphorus in the blood (hypophosphatemia), low potassium levels in the blood (hypokalemia), low levels of salt in the blood (hyponatremia), increased creatinine, low platelets (thrombocytopenia), low white blood cell counts (leukopenia) and low red blood cell counts (anemia). Healthcare professionals should also inform patients of the risk of bleeding in the gastrointestinal tract and the lungs, and liver damage (hepatotoxicity)."
To learn more about the original FDA announcement, click here.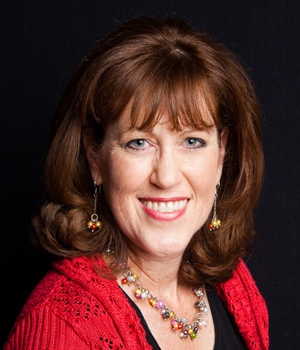 about the author
Jennifer Ahlstrom
Myeloma survivor, patient advocate, wife, mom of 6. Believer that patients can help accelerate a cure by weighing in and participating in clinical research. Founder of HealthTree Foundation (formerly Myeloma Crowd).
Thanks to our HealthTree Community for Multiple Myeloma Sponsors: