News from ASH: Clinical Trials Show Promise For Relapsed/Refractory Myeloma Patients
At the ASH conference, many pharmaceutical companies are providing updates and data from current clinical trials. Many such trials, which range from phase I to phase III, show great promise for patients at all points of their myeloma journey, from newly diagnosed to refractory. Making progress towards finding cures for myeloma will only happen with new treatments and protocols. And that means that patients must participate in clinical trials (
www.clinicaltrials.gov
).
Imbruvica
One such promising drug is Imbruvica which, according to data announced at this month's ASH meeting, demonstrates anti-tumor activity both as a single-agent and as a combination therapy in heavily pre-treated patients with relapsed or relapsed/refractory multiple myeloma. The drug is being jointly developed by Pharmacyclics and Janssen Biothech, Inc
PCYC-111, the open-label phase II trial, assessed potential Imbruvica dosing regimens either as a monotherapy or in combination with dexamethasone 40 mg in the treatment of 69 patients who had received an average of 4.5 prior lines of therapy. Twenty of the patients who received an 840 mg dose of the drug daily in combination with dexamethasone weekly experienced the highest clinical benefit rate of 25 percent, including one partial response and four minor responses. Also, an additional five patients showed sustained stable disease. As a result of this trend toward improved efficacy and manageable toxicities, investigators expanded the treatment group per protocol design. Twenty-three additional patients are currently enrolled in this cohort; follow-up is ongoing. Based on these encouraging data, the drug is currently being evaluated as a combination agent to treat relapsed/refractory multiple myeloma with agents such as carfilzomib.
"Imbruvica has shown its effectiveness in other difficult-to-treat blood cancers, so the results of this dose escalation trial in multiple myeloma patients with relapsed/refractory disease is promising," said Ravi Vij, M.D., MBBS,* Associate Professor of Medicine in the Division of Oncology at Washington University School of Medicine in St. Louis, MO, who presented these results in an oral presentation.
The safety profile of IMBRUVICA was tolerable, with similar AE rates across dosing cohorts. Across all cohorts, 57% of patients experienced Grade 3 or greater adverse events (AEs). The most commonly reported non-hematologic AEs of any grade were: diarrhea (51%); fatigue (41%); nausea (35%); dizziness (25%); and, muscle spasms (23%). Myelosuppression had an overall incidence of any grade anemia (29%), thrombocytopenia (23%), and neutropenia (7%), with 16%, 9% and 4% being Grade 3, respectively. Notably, there were no clinically meaningful differences among dose levels. Thirty-three percent of patients experienced a treatment-emergent serious AE. At the time of data cut-off, four patients remained on treatment; the most common reason for treatment discontinuation in 47% was progressive disease.
Selinexor
Karyopharm Therapeutics Inc., a clinical-stage pharmaceutical company, also announced at ASH positive clinical and preclinical combination data in multiple myeloma for its lead product candidate, Selinexor (KPT-330), a first-in-class, oral Selective Inhibitor of Nuclear Export / SINE.
"We are encouraged to see the clinical response rates afforded by adding Selinexor to currently approved multiple myeloma therapies, including dexamethasone and carfilzomib," said Sharon Shacham, PhD, MBA, President and Chief Scientific Officer of Karyopharm. "Given the promising durability and preclinical support for synergistic activity with approved agents, we look forward to further evaluating the clinical benefits of Selinexor combination therapy in multiple myeloma."
In an ongoing Phase 1 clinical trial being conducted by Karyopharm, Selinexor in combination with low-dose dexamethasone demonstrated high rates of durable responses, including a 67% overall response rate (partial response or better) and an 89% clinical benefit rate (minimal response or better) in nine evaluable patients with heavily pre-treated and refractory multiple myeloma (one patient was not evaluable for response). Six of these patients remained on study for at least 16 weeks, including two for 28 and 43 weeks, respectively, who remained on study as of December 1, 2014. The overall median duration of response (DOR), which measures time from response to progression, is approximately seven months.
A Phase 1/2 investigator sponsored study (IST) to evaluate tolerability and efficacy of the combination of Selinexor with the proteasome inhibitor carfilzomib (Kyprolis) and low-dose dexamethasone (Car-Dex) is being conducted by the University of Chicago. In the first three treated patients, all of whom have myeloma refractory to carfilzomib and dexamethasone, Selinexor-Car-Dex induced one very good partial response (VGPR) and two partial responses (PR) with good tolerability. Dose escalation in this Phase 1 clinical study is ongoing.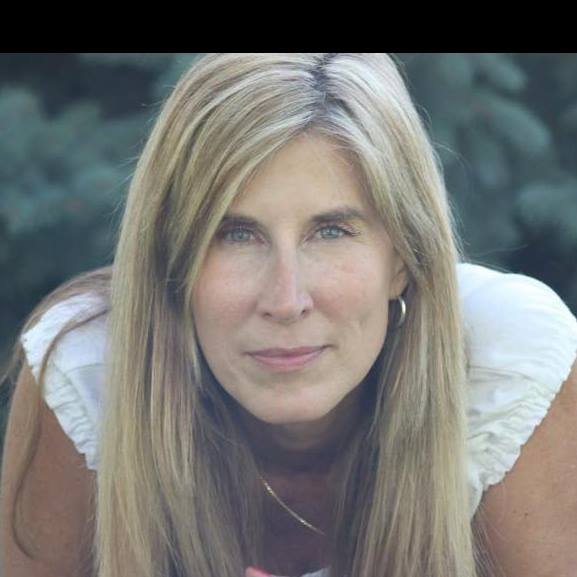 about the author
Lizzy Smith
Lizzy Smith was diagnosed with myeloma in 2012 at age 44. Within days, she left her job, ended her marriage, moved, and entered treatment. "To the extent I'm able, I want to prove that despite life's biggest challenges, it is possible to survive and come out stronger than ever," she says.
Thanks to our HealthTree Community for Multiple Myeloma Sponsors: