New Target for CAR T Therapy in Multiple Myeloma: GPRC5D
While many CAR T treatments are being developed for a target called B-cell maturation antigen (BCMA), relapse still occurs in many patients. As the BCMA trials move up to earlier stages of disease, outcomes may be improve but newer targets are being explored.
Memorial Sloan Kettering Cancer Center researchers are working to develop a CAR T treatment going after a different target called GPRC5D (G protein–coupled receptor, class C group 5 member D).
In the study, they looked at the expression of GPRC5D to see how often it was present for myeloma patients and if it was only present on the myeloma cells to avoid any off-target effects. Early findings showed that the GPRC5D protein was expressed in hair follicles and in the bone marrow of patients with myeloma. Researchers found that the presence was similar to but uniquely independent from the presence of BCMA and is found in the majority of patients. It was also found that GPRC5D was not found on healthy tissue and that there was no relationship between levels of GPRC5D and levels of BCMA.
They were concerned about potential hair loss (which patients experience during stem cell transplant) but the hair follicle is considered an privileged site which may explain the lack of hair toxicity in the mice.
In their study, they used the fully human, optimized CAR T -cell therapy targeting GPRC5D to eradicate myeloma cells in mouse models, including a mouse that had relapsed after BCMA therapy. There were no noticeable side effects. This second target might be appropriate for patients who have relapsed after BCMA CAR T treatment.
Eric L. Smith, MD, PhD, Director of clinical translation in the Cellular Therapeutics Center at Memorial Sloan Kettering Cancer Center in New York said:
"It is not yet firmly established whether or how the degree of BCMA expression may affect the efficacy of BCMA-targeted CAR T-cell therapy, but it is possible that targeting a second antigen with an independent expression pattern, such as GPRC5D, may increase the frequency, depth, and/or duration of responses in patients harboring BCMA-low or BCMA-negative multiple myeloma plasma cell reservoirs."
This dual-target idea is one that we hope to see more of in the clinic after safety testing. Dr. Smith and his colleagues will be conducting a study of GPRC5D in myeloma for patients no or low levels of BCMA
In the future, Smith and colleagues will be evaluating these results in a clinical trial at Memorial Sloan Kettering for patients with and without prior anti-BCMA–directed therapy.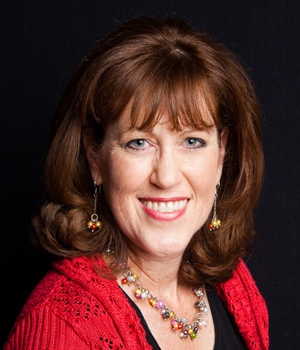 about the author
Jennifer Ahlstrom
Myeloma survivor, patient advocate, wife, mom of 6. Believer that patients can help accelerate a cure by weighing in and participating in clinical research. Founder of HealthTree Foundation (formerly Myeloma Crowd).
Thanks to our HealthTree Community for Multiple Myeloma Sponsors: