New Surprise Billing Laws Went into Effect on January 1st: What Does This Mean for You?
Healthcare in the United States is and will still be very expensive. In fact, it is 80% more than the second-most–expensive in a tiny country, Luxembourg. Fortunately, the Surprise Billing law that went into effect on January 1st, can be a big step in reducing the medical cost burden so many people struggle with. I think it would be prudent to review the ins and outs of this bill so you can be aware of the benefits as well as the problem areas. That way if you receive a healthcare bill that's suspiciously large, you will know your next steps.
Americans now have federal protections from unexpected medical cost if they see a doctor they did not choose and who doesn't accept their insurance, even if this is at an in-network facility. In the not-too-distant past, these doctors could choose to bill whatever they wanted. And not surprisingly, a lot of these doctors were found in emergency rooms. The price tags from these surprise medical bills could range from hundreds of dollars to tens of thousands of dollars.
I bet if you took the time to look back at the last time you were in the emergency room or had a scheduled surgery or an illness that required doctors in addition to your primary care, you may not have been aware or even thought that insurance would not cover your bills or that your co-pay or deductible would be so high. Perhaps it wasn't until you received an Evidence of Benefits (EOB) from your provider or a bill in the mail from a doctor that you didn't recognize that you realized there was a problem.
When you received that did you not only question the bill but also challenge it? Remember when you signed off to get care, there was a disclosure stating that the doctors or providers will be billing separately for their services. This was your notice that the doctors treating you may not be employees of the hospital. This is not uncommon. About one in five people who visit the emergency room and about one in five people who had a scheduled surgery will end up with a bill from a doctor they didn't choose. Hence, the change that Congress passed that went into effect on January 1st is to give patients protections from outrageously high surprise bills when you had absolutely no control of the doctor/provider.
However, there may be an instance where you may want a special doctor who isn't covered under your insurance to participate in a procedure/surgery. In this case you will need to sign a form where you allow that doctor to send you an extra bill. In this instance you have to get notice in advance of your procedure. Additionally, this form will tell you two very important things:
It has to tell you how much they think the doctor will cost so that you will not be surprised when you get the bill.
You will be informed of other doctors (who also perform this service) that are in network with you insurance so you can have a choice in the service provider. Anytime someone gives you that form to sign, review it closely. It is a rare instance where this form should be signed.
Under other circumstances when you are going to a different doctor/specialist (not going to the hospital for a procedure or surgery) such as a dermatologist or a rheumatologist, you need to make sure that provider is in your network. Those providers can also send you surprise bills if they are out-of-network for your insurance.
Surprise Billing Law
What it Covers: When you go to the emergency department, or to an urgent care center, everyone who takes care of you will be covered by your insurance as long as this facility is in-network with your insurance. It bars doctors, hospitals, and other health providers from billing patients more than they would pay for in-network care under their current insurance plan. This means out-of-network would be billed as if you are in-network. All other things remain the same such as co-payments, deductibles, cost sharing etc. You will not receive any extra bills from doctors who don't take your insurance. Now out-of-network providers must find the patient's insurance provider and submit the bill directly to them.
What it Doesn't Cover: An ambulance ride may mean you will get a bill from the ambulance because the ambulance is not a provider you pick and all ambulances don't necessarily take all insurances. But you don't have the option to determine which ambulance accepts what insurance in order to get service. When you call an ambulance through 911 you get who they send. The difference in costs can differ significantly by ambulance provider. This problem has not yet been solved and it is a big problem. About half of ambulances send people bills without accepting their insurance. Expect this to be an ongoing problem until Congress can address it and bring about some much-needed changes.
So now that these protections are in place, it doesn't give you permission to be complacent. Errors do and will continue to occur. Review your EOBs with each bill sent to you. Don't pay a bill until you receive this EOB. If you are unsure of the billed expenses, call the provider and your insurance company for clarification.
If not, and you can't fight the battle yourself, get help. There are resources that can help you fight incorrect medical bills. Contact CoPatient at info@copatient.com or 1-800-797-8942 for questionable bills $500 and more. They can fight them on your behalf.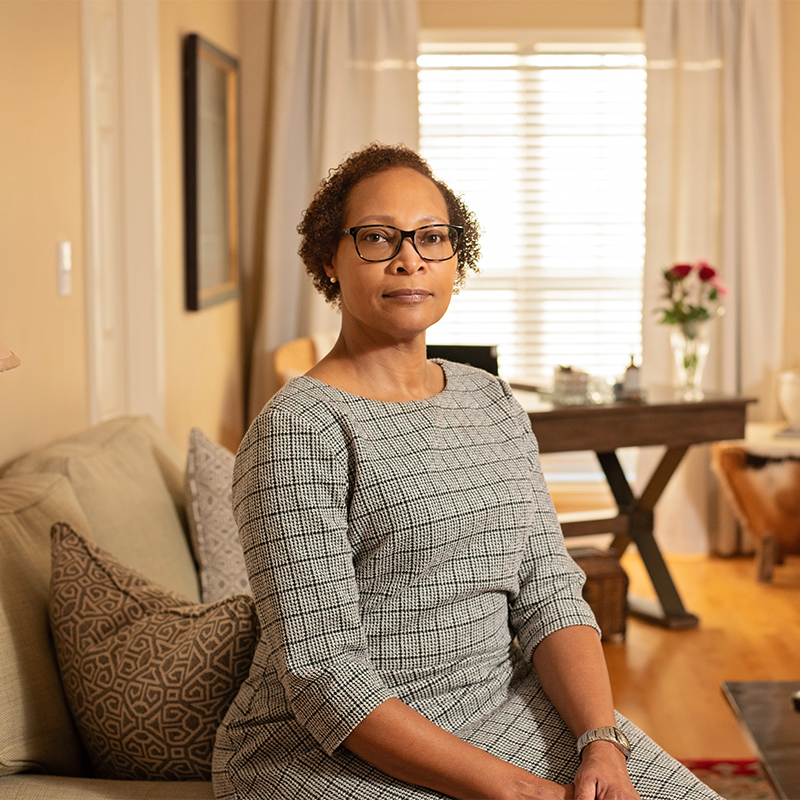 about the author
Diahanna Vallentine
Diahanna is the Financial Program Manager for the HealthTree Foundation. She specializes in providing financial help, resources and education for multiple myeloma patients. As a professional financial consultant and former caregiver of her husband who was diagnosed with multiple myeloma, Diahanna perfectly understands the financial issues facing myeloma patients.
More on Life With Myeloma
Thanks to our HealthTree Community for Multiple Myeloma Sponsors: