New Bone Strengthener Shows Greater Anti-Myeloma Effect and Convenience
Patients with multiple myeloma commonly take bone strengtheners to alleviate bone destruction caused by their disease. In fact, about 90 percent of myeloma patients develop lytic lesions that can increase the risk of bone fracture or compress the spinal column. Bone strengtheners familiar to many patients include Aredia (pamidronate) and Zometa (zoledronic acid). A new bone strengthener called XGEVA (denosumab) is winding its way through clinical trial process. In April 2017, Amgen announced the submission of a supplemental Biologics License Application (sBLA) to the U.S. Food and Drug Administration (FDA) to expand the use of the drug to include myeloma. Zoledronic acid is a third-generation amino-bisphosphonate that became available as a generic drug in 2013 and reduces the risk for bone pain and skeletal related events. Denosumab is a human monoclonal antibody that inhibits osteoclasts by binding to receptor activator of nuclear factor kappa-B ligand. Both drugs can cause osteonecrosis of the jaw and hypocalcemia. Patients considering their choice of a bone strengthener once the drug is FDA-approved will want to compare:
Impact: In the clinical trials, denosumab was noted to be equivalent to zoledronic acid in reducing skeletal complications in myeloma patients. It was seen to have a greater anti-myeloma effect than zoledronic acid (Raje et al, ASCO 2017)
Convenience: Zoledronic acid is given by IV infusion, typically requiring 15-30 minutes to administer. Denosumab is still administered in the clinic, but is a single shot given under the skin.
Renal issues: Zoledronic acid can cause renal toxicity depending upon dose and duration of infusion. Denosumab has no negative side effects to the kidneys and is superior for patients with Kidney (renal) failure.
Cost: Zoledronic acid is a generic and will therefore be cheaper when compared to denosumab. Balancing out costs of the drug could include infusion chair and clinic time costs, prevention or delay of future myeloma treatment by receiving a more potent bone strengthener and the value of a patient's time.
Myeloma specialist Noopur Raje, MD of Massachusetts General Hospital said:
"The convenience of Denosumab as a subcutaneous shot in addition to its pro-bone and anti-myeloma effects provides a great option for our patients with myeloma. It is specifically useful in patients with kidney issues."
Myeloma patients look forward to having new and better options to prevent bone injury.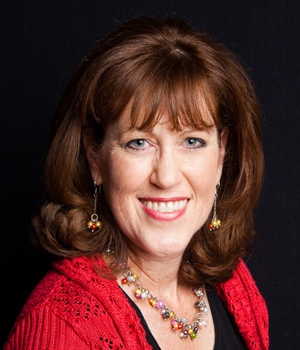 about the author
Jennifer Ahlstrom
Myeloma survivor, patient advocate, wife, mom of 6. Believer that patients can help accelerate a cure by weighing in and participating in clinical research. Founder of HealthTree Foundation (formerly Myeloma Crowd).
Thanks to our HealthTree Community for Multiple Myeloma Sponsors: