What Are Neutrophils in Multiple Myeloma?
What are Neutrophils?
What are neutrophils and why do they matter if you have multiple myeloma?
Neutrophils are the most common type of white blood cells (50-70%) and are the first line of defense against injury or infections. Neutrophils block, disable or digest invading particles and microorganisms. They constantly survey the body for signs of infection and quickly trap and kill pathogens. They also talk to other cells to signal the body to mount an immune response or to help heal damaged cells.
Neutrophils are produced in the bone marrow and when infection, injury or inflammaation occurs, chemicals alert mature neutrophils to leave the bone marrow to target the site in need. Neutrophils are important in multiple myeloma patients because they can prevent infections, a leading cause of death in multiple myeloma patients.
What Causes High or Low Neutrophil Count?
High Neutrophils
High neutrophils can be caused by: infection (commonly bacterial), non-infectious inflammation, injuries, emotional stress, obesity, surgery, smoking or sniffing tobacco, excessive exercise, steroid use, heart attacks, genetic conditions like Downs syndrome, surgical removal of the spleen, inflammatory conditions (rheumatoid arthritis, inflammatory bowel disease, hepatitis, vasculitis) or chronic myeloid leukemia.
Low Neutrophils
Low neutrophils can be caused by: chemotherapy or other cancer treatments, radiation, stem cell transplant, a supressed immune system, bone marrow failure, anemia, febrile neutropenia (a medical emergency), genetic disorders (like Kostmann syndrome and cyclic neutropenia), hepatitis (A, B or C), HIV/AIDS, sepsis, an enlarged spleen, autoimmune diseases (like rheumatoid arthritis), B-12 deficiency, leukemia, or myeloma dysplastic syndromes (MDS).
What is a Normal Neutrophil Count?
The lab that shows your neutrophil count is called an Absolute Neutrophil Count (ANC). Healthy people have an ANC between 2,500-6,000. Falling below 1,000 makes patients more prone to infections.
Impact of High Neutrophils
If your neutrophil count is too high, you will want to address the underlying issue. Your doctor should test for signs of infection, inflammation or blood disorders. Running a complete blood count (CBC) will show your total white blood count and how many of those cells are neutrophils.
Impact of Low Neutrophils
Some multiple myeloma therapies can cause low neutrophil counts. Patients with low neutrophil counts can be called "neutropenic" which commonly occurs after stem cell transplant or other immunotherapies like CAR T or bispecific antibodies. It can also be caused by three-drug combination therapies, like lenalidomide plus chemotherapy agents or doxorubicin.
Being neutropenic can cause increases in infection, a known, major cause of death in multiple myeloma patients and other patients with cancer.
What Treatment Exists for High or Low Neutrophils?
Treatment for High Neutrophils
Having high neutrophils isn't something that can be treated. It's a sign of underlying conditions, such as infection and inflammation. You can decrease your risk of having a high neutrophil count (called neutrophilia), by stopping smoking, losing weight, finding ways to manage stress, and protecting yourself against seasonal infections like the flu.
Treatment for Low Neutrophils
If you have just received a stem cell transplant or other myeloma immunotherapy like CAR T, your neutrophil count may recover on its own over time.
In multiple myeloma, Granulocyte-colony stimulating factor (G-CSF) can be used to manage chemotherapy-related neutropenia so that patients may stay on treatment for a longer time and benefit from it. Primary G-CSF can be used proactively when high-risk myeloma regimens are administered or when low/intermediate-risk regimens are used, and additional risk factors are present.
If a myeloma patient is experiencing Grade 3 or 4 neutropenia, G-CFS treatment can be given. If neutropenia is persistent, treatment can be delayed until the ANC reaches over 1000 cells/mL Dose reductions may be necessary.
What is Neutropenia? What is the Neutropenic Diet?
Neutropenia occurs when there is a low or non-existent level of neutropenia in the body. This commonly occurs post-stem cell transplant, as the melphalan administered as part of the stem cell transplant procedure kills neutrophils and the cells that produce them in the bone marrow.
4-5 days after the stem cell transplant, the neutrophil level goes quite low. That is when you are prone to infections. Recovery takes about 5-7 days, and that's when the level of neutrophils starts to increase.
A neutropenic diet is when you try to limit the number of foods that could increase the risk of infection or disease when eating them. There has been a lot of research done in this area lately, however. What was thought to be a very strict diet now only needs to be a smart diet, where fruits and vegetables are thoroughly washed and obvious foods with intentional mold like blue cheese are avoided.
Some stem cell transplant centers educate their patients to maintain a strict diet. Please do your research on the subject and eat what you feel comfortable and safe eating after the stem cell transplant occurs.
---
Resources
What is Neutropenia? What Does it Mean for the Multiple Myeloma Patient?
What is a Neutropenic Diet for Multiple Myeloma Patients?
Neutropenia: What You Should Know with Multiple Myeloma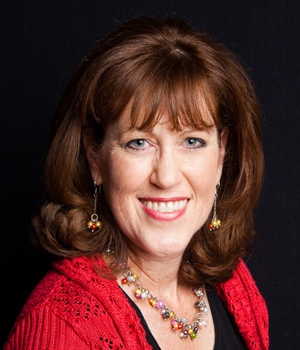 about the author
Jennifer Ahlstrom
Myeloma survivor, patient advocate, wife, mom of 6. Believer that patients can help accelerate a cure by weighing in and participating in clinical research. Founder of HealthTree Foundation (formerly Myeloma Crowd).
Thanks to our HealthTree Community for Multiple Myeloma Sponsors: