Myeloma Wellness by Randi Schwartz
This past summer, on August 17th, I dropped my baby girl off at college. A day before, we flew to New Orleans with two large suitcases, filled with her belongings and dropped it off at our hotel. From there, we went on a high tail scavenger hunt to all the big box and home goods stores in the area, collecting a list of items to magically transform her dorm room into her new home. It was a long, action-packed day. We barely stopped to eat.
We loaded the car and then unloaded the car, making so many trips back and forth, wheeling carts & carrying stacked boxes, it felt like an Olympic relay race. We built shelves and shoe racks, hung wall hooks, twinkling lights and tacked pictures of life long friends on the wall. We didn't stop until every last item was put in its proper place. It was a physically and emotionally long day AND I couldn't have been more grateful to be a part of it.
At the end of our nine hour sprint, my daughter sat propped on her bed in her cheerful, comfy and well organized dorm room beaming with excitement for this new chapter of her life. I couldn't be happier for her. Letting go of my baby and our daily interactions, I was told, would be bittersweet. And, it was…but truly, I felt an overwhelming sense of joy. I didn't know what my life was going to look like or feel like as an empty nester, but it didn't matter. I was here. Celebrating this moment-this gift-that was bigger than most anyone could imagine.
August 17th is a milestone day for me. In fact, it's not the first time a new life began filled with new promise and uncertainty. Five years earlier on this very day, I had my stem cell transplant. No one really remembered, not family nor friends. Truth be told, it didn't bother me at all, not even a little bit. I embraced it as a tribute to how well I am doing. This was Sarah's day and that's exactly what I wanted it to be.
Quietly, I celebrated it …what a gift; five years later to the day, kissing my youngest goodbye to begin her college life. Five years ago, on the top of my wishlist was to make it to this moment and I was!
Five years ago, I had no idea what life would look like, but I made a decision… and it has supported, energized, comforted and emboldened me every day since. I decided that though I have cancer, I would not allow it to have me. That meant that I refused to see myself as "sick." Instead, I decided to "manage my condition" and committed to MOVE forward; moving my body, my emotions, my thoughts and mindset in a direction that served and optimized my well-being.
When I heard the diagnosis, "You have Multiple Myeloma…blood cancer," it blindsided me. The word "cancer" delivered in the lovely accent of an equally as lovely South African doctor, momentarily softened the blow, until the shock wore off.
I had a few moments of why me and why now…mixed with a whole whirlwind of emotions. I ate healthy, I worked out everyday, I didn't smoke, barely drank and lived a very clean life. I was the healthiest, unhealthy person one could know! I was a runner and a tri-athlete training for the Boston Marathon and my first full Ironman. I was studying to be a health coach and signed up to be a certified running coach. I had just received a certification in Nutrition from Tufts University and was working toward all my goals. I had myself tee'd up for big things. I had a plan, and cancer wasn't part of it. As the saying goes, "We plan and God laughs."
So the training for my biggest marathon began, the one back to wellness. My new goal was not to be a Myeloma Survivor, but a Myeloma Thriver. My mission was to integrate the 3 M's: Movement, Mindset & Mindfulness, into my daily routine so that I could live an active, beautiful and rewarding life despite having this disease.
The way I framed my circumstances would either propel or paralyze me. My goal was not to get stuck. There were certainly days where I felt like my feet were immersed in quicksand, but I was determined not to sink. That meant moving, either physically or mentally, to shift the conditions that weren't serving me. I needed to take action for change to happen. So, I forced myself out of bed on the days I had the blahs and reached out to a friend to go for a walk, a cup of tea or for an upbeat talk on the phone OR I went in another room in my home and read a book, watched a funny TV show or took that walk by myself. I borrowed the positive energy from someone or somewhere else to refuel my own.
A few powerful mantras paved the way for me to stay present and positive. I reminded myself of them daily:
Breathe and Believe
When feeling flooded, anxious or overwhelmed, I'd slow down, close my eyes, take slow deep rejuvenating breaths, AND believe something good would come from this challenging time even if I couldn't see it in the moment.
Figure Out How You Can, Not Why You Can't
We can always find a reason or excuse not to do something. So instead, I decided to have fun taking on the challenge or solving the puzzle as to how I could do things in new or unexpected ways.
Focus On What You Do Have, Not What You Don't
I decided to look at life through the lens of abundance versus that of a deficit or loss" Suddenly, my stubbornness played a perfect part in my life!
See the Good
This meant making a conscious effort to find beauty and gratitude in the mundane, smaller things of daily life….feeling a cool sunny breeze on my skin while walking in a park, holding a warm cup of coffee while watching the sun rise, embracing the kindness of friends and community. Every single day I made and still make the conscious effort to identify something for which I'm grateful and take a moment to feel that gratitude deep in my being.
And just like a marathon, I knew I had to move my body daily to maintain the strength and stamina I needed for the physical challenges ahead. The key components to set myself up for success, whether dealing with treatment for myeloma or training for a marathon were the same:
pace myself for the long haul
expect and accept setbacks
work to push through obstacles,
explore different strategies, and
connect with others; especially through the tougher times to help find more motivation, inspiration, and strength to dig deeper OR maybe just to provide the comfort of company during the journey.
I did not have the power or a crystal ball to know my outcome, Cancer or not, no one really knows. However, I did have the power of choice to decide how to live each day in the present moment. I looked for the beauty in the everyday and intentionally paused to breathe that beauty in. I searched for the "gifts" this cancer could give me while acknowledging and honoring the gifts I'd already been given. Crazy? Maybe, but cancer gave me the opportunity to slow down, to take inventory and focus on what was important to me, and to shed or create distance from what wasn't. While cancer is heavy, in some ways it allowed me to be lighter.
With the power of choice, I chose to do my best to let go of expectations and attachment to outcomes. I chose to approach uncertainty with curiosity and wonder. I chose to let go of what I could not control and focus on what I could.
And, what I could control was how I moved and what I fed my body and my mind. I moved and fed it well, shedding a few tears when I needed and then finding reasons to laugh and fill my heart with love.
As I walked away from my daughter's dorm with her all settled in, I thought about the irony of this day. Five years later. I kept moving…with a tear, a laugh, and a heart filled with love & gratitude.
About the Author
Randi was diagnosed with multiple myeloma in March of 2016 and received an autologous stem cell transplant in August of 2016. Since diagnosis, Randi devotes much of her time raising awareness and funds for Myeloma Research and patient support. She has ridden her bike over 900 miles, completed the Boston Marathon, a Half Ironman and multiple 5K's, all to raise funds for cancer support. She is a myeloma mentor/coach for both HealthTree and the MMRF and enjoys connecting with other patients to help them navigate their journey. She is trained as a physical therapist, YT-200 yoga instructor, and an integrative health & wellness coach and teaches resilience/wellness workshops in person and online. She also holds a graduate level certification in "Nutrition and Building Healthy Communities," from Tufts University and advanced professional training in Mind Body Medicine from the Center for Mind Body Medicine in Washington, D.C. Most importantly, Randi lives in South Florida with her husband Brian and is the proud mother of 3 college-aged girls.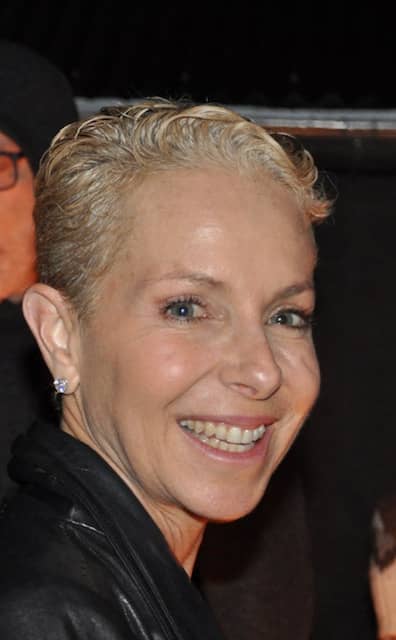 Find or Become a Myeloma Coach
Join the HealthTree Moves for myeloma fitness challenge during March Myeloma Awareness month. You can learn more and join the challenge here. Our new fitness app, HealthTree Moves makes it easy to make and track your fitness goals. You can also experience the motivation that comes from joining in the community.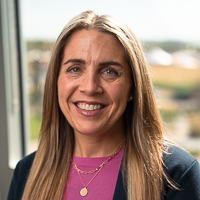 about the author
Rozalynn Hite
Rozalynn Hite is the HealthTree Coach Director and wife of myeloma patient Richard Hite. Rozalynn is an occupational therapist and mother of three beautiful children.
Thanks to our HealthTree Community for Multiple Myeloma Sponsors: