Myeloma Round Table: Essential Information for Newly Diagnosed Patients — Chicago, April 30, 2022 (Part 1)
"I've just been diagnosed with myeloma. Now what?" That was probably the second thought in your head the first time you heard the word "myeloma." The first was, "What is myeloma?" Sorting out information when you've been told you have myeloma is not the first thing on your mind. We try to make it easier for you in this program.
In this program, the morning session will focus on introductory myeloma with Dr. Morie Gertz's seminal talk on myeloma, "Weeds in the Garden." This is THE talk every newly diagnosed patient, caregiver, family, or friend must hear to understand what this disease is. And for patients who have been around the block, this primer always helps to put things in context.
Drs. Pritesh Patel and Patrick Hagen discuss other issues important to patients with precursor conditions, are newly diagnosed, or in their initial treatment. Drs. Benjamin Derman, the University of Chicago, and Agne Paner, Rush University Medical College, were unable to join us live but provided videos to give you a glimpse into their work in Part 1 of the Chicago Myeloma Round Table held in Schaumburg, IL on April 30, 2022.
Morie Gertz, MD, MACP, Mayo Clinic, Rochester, MN: Weeds in the Garden
(Please excuse the bad camera work at beginning of video, it gets better. Not a cameraman we'll be using again!)
Think of controlling your myeloma as if it were controlling the weeds in your garden
The garden in this case is are the plasma cells inside your bone marrow that create blood cells and ensure circulation, it has different components:

60% cells that fight infections: white blood cells
20% carry hemoglobin, oxigen to tissues: red blood cells
10% blood clotting cells.
10% extra cells irrelevant to this matter

1% of these cells are plasma cells

When the garden has more than 10%, it becomes multiple myeloma

Plasma cells (weeds) produce antibody proteins, are genetically abnormal, they have aberrations that grow in bones and make them brittle and weaker

Chemotherapy treatments kill "weeds"

Most accurate way to assess the number of "weeds" is bone marrow biopsy to determine antibodies they produce: IgG, IgA, IgM, kappa or lambda

Light chains (kappa or lambda) are more sensitive than heavy chains (IgG, IgA, IgM, etc)

We sometimes need to collect seeds from your garden before we poison it with treatment

Stem cells ("seeds") can be frozen for up to 20 years and put back into garden-. stem cell transplant.

Myeloma protein can accumulate in the kidneys and cause damage
Pritesh Patel, MD, University of Illinois at Chicago, Chicago, IL: Essential Concepts for Patients
What do patients need to know?
Lab tests

SPEP (electrophoresis)
UPEP (urine electrophoresis)
metabolic panel
complete blood count
serum kappa and lambda light chains
immunifoxation electrophoresis, LDH, beta2microblobulin

Bone marrow biopsy

FISH tests to determine cytogenetics

Imaging

skeletal survey, MRI, PET, CT

Essential questions:

Are there symptoms?
How much myeloma is there?
What is my prognosis?
Which drug & doses can I receive?

Regarding prognosis: staging by the revised International Staging System

Albumin, LDH and serum beta2microglobulin essential information

M-protein can be measured by the blood test SPEP: protein electrophoresis
How do we make treatment decisions?

"There are a LOT of drugs, we have many classes available."
individualized treatment can always be achieved

The following objectives are taken into account:

Reduce disease burden
Individual patient and tumor factors are taken into consideration
Not everyone gets the same doses
Every patient who is a candidate should go to stem cell transplant
Everyone gets maintenance. Its benefit has been proven

Barriers include race, location, finances
Patrick Hagen, MD, MPH, Loyola University, Chicago, IL: How to Think About Transplant Today
To make a decision regarding transplant, your myeloma stage and risk, always talk to your physician
Steps to for transplant:
Induction - drug treatments to prepare

Elderly or frail patients have more options than they used to

Consolidation - deepens remission

Will provide more information about whether to transplant

Maintenance - low-dose therapy for a chronic disease

Immune system needs to be engaged to keep myeloma in remission

Transplant preparation

Stimulate cells (mobilized) to separate stem cells
Collect stem cells, deliver high doses of melphalan
Stem cells are preserved
Reinfusion of stem cells

The number of autologous stem cell transplants has been steadily going up. We have many trials (more than 10,000) that define the role of autologous transplant.
Some studies show that post transplant maintenance with Revlimid has improved time to progression by at least 18 months
Some supportive care:

Calcium or vitamin D for bone health
Aspirin to prevent blood clots
Antiviral therapy to prevent infections
Immunizations COVID, influenza, shingles, pneumonia
Psychological support
Dr. Agne Paner, Rush University Medical College, Chicago, IL
Dr. Benjamin Derman, University of Chicago, Chicago, IL
Questions & Answers
Discussion moderated by Jenny Ahlstrom:
0:25 - What are the most important new strategies and trends newly diagnosed patients should consider?
3:50 - How can one maximize remission? What' do you think is different between standard- and high-risk disease?
6:45: Are there any clinical trials that are appealing to you for newly diagnosed high-risk patients?
8:15 - Do you suggest that your patients consider clinical trials at all stages of their disease?
11:10 - Are tandem transplants still appropriate? Will CAR T ever replace transplant?
15:30 - Are there new technologies to predict treatment efficacy to help lead us to personalized care?
18:58 - Considering new treatments in development and newly approved for maintenance, like CelMODs, isatuximab, and so on, or if you are high-risk, how do you pick?
Audience-submitted questions:
22:00 - If one had had two stem cell transplants, are they eligible for a CAR T procedure? What are the toxicities?
25:20 - Have you noticed an increase in the number of patients with extramedullary disease now that they are staying on maintenance for a longer period of time?
31:52 - Can the causes of multiple myeloma be environmental?
37:20 How can leftover stem cells from a transplant can be used in a second transplant?
38:40 - When you harvest enough stem cells for a second transplant, can someone else use them?
41:36 - Is it correct that covid vaccinations impact numbers of IgA and IgM? Can they be boosted after vaccination?
43:46 - Please explain the difference between neutralizing vs non-neutralizing antibodies within the context of covid vaccines.
44:43 - How should myeloma patients make decisions about precision treatments using MRD or genetic analysis?
50:27 - Is there a difference in measuring MRD by blood or bone marrow?
54:30 - You mentioned a patient should take calcium and vitamin D? What dose? What about other supplements can be taken such as tumeric or curcumin?
1:00:45 - You talked about supplements, but I just what about natural foods like berries, strawberries, etc. (a healthy diet)?
Thanks to our sponsors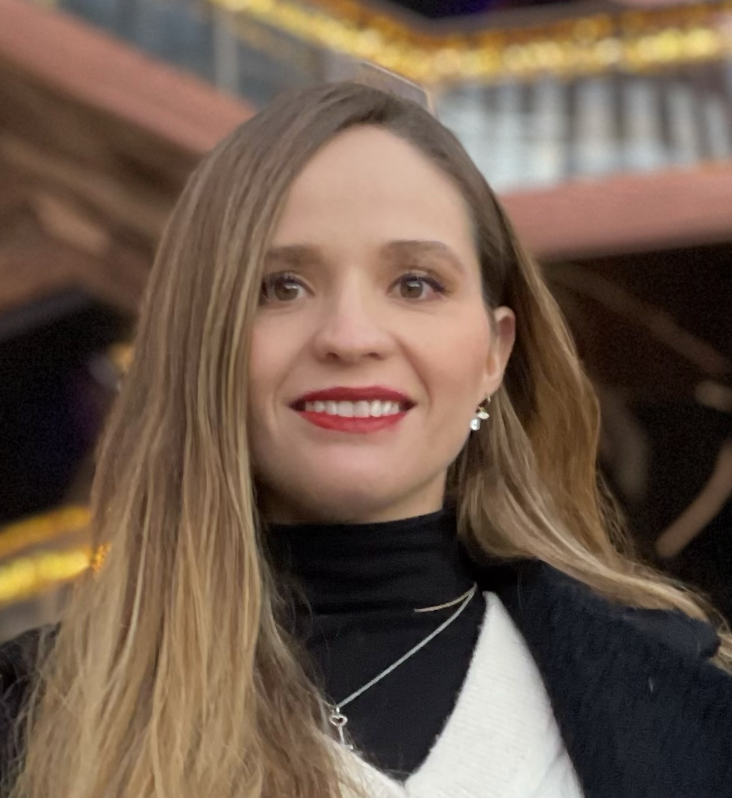 about the author
Andrea Robles
Andrea Robles is an International Medical Graduate, part of Healthtree's patient navigator staff. She is committed to patient's global wellness and finding a cure through research. She's also a wife and mom of 3.
Thanks to our HealthTree Community for Multiple Myeloma Sponsors: