Myeloma Facility Focus: Ohio State University, The James Cancer Center
This is a first in a series to help you learn about the facilities that specialize in multiple myeloma. As patient advocates, we can't stress enough the need to involve a myeloma specialist in your care, so we will be featuring a variety of facilities that have well-established groups performing multiple myeloma treatment and that are also involved in myeloma research.
The James Cancer Center at Ohio State University is located in Columbus, Ohio. The clinical team to treat myeloma includes:
Dr. Craig Hofmeister, MD, Chief, Section of Plasma Cell Dyscrasias and Assistant Professor of Internal Medicine (developing a myeloma registry)
Dr. Don Benson, MD, PhD,

Associate Professor of Clinical Medicine

Yvonne Efebera, MD,

Assistant Professor of Internal Medicine

Ashley Rosko, MD, Assistant Professor of Clinical Medicine
All four physicians treat myeloma full time and all have transplant experience and training. They are supported by transplant doctors Dr. Steve Devine, MD and Dr. Sam Penza, MD, who provide deep transplant-only experience. They are supported by a staff of three full time physician assistants for outpatient care and six nurse practitioners who provide dedicated myeloma in-patient care. The facility also provides a registered nursing staff, a myeloma-specific MD pharmacist and an additional dedicated pharmacist for the Bone Marrow Transplant pharmacy. The support staff for myeloma patients also includes dieticians, social workers, finance coordinators, disease coordinators, and a chaplain among others who tend to the needs of myeloma patients. With a growing program, they are looking to add additional myeloma specialists.
In keeping with Ohio State's tradition of early innovation, there are three principal investigators who perform early laboratory-based multiple myeloma research:
Dr. Don Benson, MD, PhD, with a staff of eight, focuses on immunotherapy and NK cells almost exclusively.
Dr. Jianhau Yu, PhD with a staff of seven, also studies immunotherapies including CAR T cells, immuno-cellular therapy, blood and marrow transplantation, NK cell biology, gene regulation and cell signaling in immune response and malignant transformation.
Dr. Flavia Pichiorri, PhD, with an additional five in her lab, studies the role of microRNAs in multiple myeloma (MM) development, identification of new molecular markers to stratify patients early at diagnosis according, the role of multiple myeloma microvesicles in cell-cell communication and response to treatments and the molecular investigation of Nucleolin targeting as pharmacological strategy in multiple myeloma.
At Ohio State University, they take clinical trial participation seriously, spending significant time discussing trial options with their patients. The time is well spent and The James Comprehensive Cancer Center has a clinical trial participation rate of 35-45% in multiple myeloma, which is unheard of. Their general approach is to match the patients with the trials that are the best for them. They strive to have trials open for myeloma patients that are newly diagnosed, relapsed/refractory, those choosing transplantation, those with amyloidosis, and have had smoldering trials open as well.
The group favors innovative trials, wanting to participate in cutting edge therapies. But while research is important to extend life and move towards a cure, Dr. Don Benson shares their approach to providing the best care for their patients:
We are committed to clinical research and have a strong emphasis on relationship-based care. We do the best we can to personalize therapy for patients in their disease, not just for the protocols, but keep in mind important life events or goals when tailoring treatment. We are careful when we consider who myeloma clinical trials are appropriate for and the decisions for care evolve out of a true relationship with the patient.
Dr. Don Benson participated in the mPatient Myeloma Radio series to both describe the benefits of participating in myeloma clinical trials and the PD-1 and NK cell research now being performed in clinical trials at The James.
Patient Joel Wharton shares his thoughts about his treatment by Dr. Benson.
My story intersected Dr. Benson in 2009 when I suddenly needed a MM specialist at age 36. I could write about his bona fides, considerable expertise in the field of MM research, and his relentless advocacy on behalf of patients. He is a most impressive physician. However, his greater gift is his humanity, his care for the whole person, the dignity that he affords each patient, and his ability to balance specialized MM treatment with gracious compassion. Dr. Benson knows who I am and helps me fight Myeloma to remain that man. A grateful MM fighter - Joel Wharton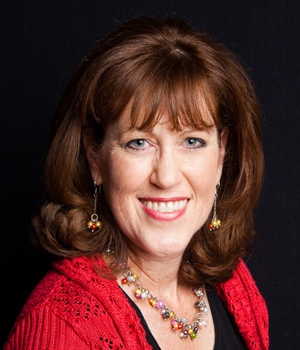 about the author
Jennifer Ahlstrom
Myeloma survivor, patient advocate, wife, mom of 6. Believer that patients can help accelerate a cure by weighing in and participating in clinical research. Founder of HealthTree Foundation (formerly Myeloma Crowd).
Thanks to our HealthTree Community for Multiple Myeloma Sponsors: