Myeloma Expert Dr. Ken Anderson, MD Begins Term as 2017 ASH President
From the American Society of Hematology
(WASHINGTON – January 4, 2017) Kenneth C. Anderson, MD, a world renowned expert in multiple myeloma, will serve as president of the American Society of Hematology (ASH) for a year-long term through December 2017.
Dr. Anderson is director of the Lebow Institute for Myeloma Therapeutics and the Jerome Lipper Myeloma Center at Dana-Farber Cancer Institute in Boston. He also serves as Kraft Family Professor of Medicine and vice chair of the Joint Program in Transfusion Medicine at Harvard Medical School in Cambridge.
"In this time of unprecedented scientific discovery, especially in hematology, ASH has an important role in supporting high-impact and cross-cutting research, quality in medical practice, and access to hematologic care," said Dr. Anderson. "As ASH president, I look forward to continuing the Society's commitment to training, education, research, and advocacy to accelerate the development of today's scientific advances so they can benefit patients with blood diseases all over the world."
During his more than 30 years of involvement in ASH, Dr. Anderson has served in a variety of Society volunteer roles, including as executive editor of Hematology (the ASH Education Program), a four-year term as an ASH councillor from 2010-2013, and as co-chair of the inaugural ASH Meeting on Hematologic Malignancies. As ASH president-elect in 2016, Dr. Anderson served as the Society's representative to the National Cancer Moonshot effort, and he continues to lead efforts towards developing a system for sharing multiple myeloma and ultimately other hematologic cancer data between the world's top research centers.
As the Society's new president, Dr. Anderson is interested in identifying new opportunities to attract and groom the next generation of hematologists through mentorship opportunities with experts in the field. He also seeks to continue the Society's strong record of advocating for sound investment in cutting-edge science, including precision medicine and immunologic therapies, as well as exploring new avenues for increasing quality and access to care around the world.
###
The American Society of Hematology (ASH) (www.hematology.org) is the world's largest professional society of hematologists dedicated to furthering the understanding, diagnosis, treatment, and prevention of disorders affecting the blood. For more than 50 years, the Society has led the development of hematology as a discipline by promoting research, patient care, education, training, and advocacy in hematology. ASH publishes Blood (www.bloodjournal.org), the most cited peer-reviewed publication in the field, which is available weekly in print and online. In 2016, ASH launched Blood Advances (www.bloodadvances.org), an online, peer-reviewed open-access journal.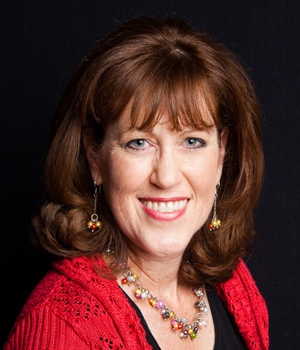 about the author
Jennifer Ahlstrom
Myeloma survivor, patient advocate, wife, mom of 6. Believer that patients can help accelerate a cure by weighing in and participating in clinical research. Founder of HealthTree Foundation (formerly Myeloma Crowd).
Thanks to our HealthTree Community for Multiple Myeloma Sponsors: