Myeloma Crowd Research Initiative Successfully Completes Stage 1 of Patient-Led Funding Initiative
As seen on PR Newswire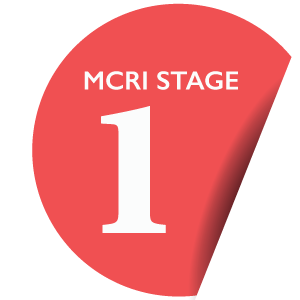 The Myeloma Crowd Research Initiative is thrilled to announce that it has successfully completed Stage 1 of the patient-led funding initiative for high-risk multiple myeloma. In the month of February, investigators from around the world were invited to submit their research proposals specifically for high-risk myeloma solutions. Patients with high-risk features, including gene deletion 17p, translocations 4;14, 14;16 and 14;20 as well as patients who have late-stage myeloma that is refractory to existing therapies, need radically new approaches. While the work in myeloma has advanced greatly in the last ten years, this group of patients has few options and their aggressive forms of myeloma evade even the gold standard therapies and combinations of stem cell transplant, proteasome inhibitors and iMiDs. We aim to make progress for these patients and for all myeloma patients with this currently incurable disease. The response from the research community was outstanding, with 36 high-quality Letters of Intent received by March 1st from institutions including Mayo Clinic, Huntsman Cancer Institute, University of Calgary, Winship Cancer Institute at Emory, Roswell Park, University of Iowa, SUNY Downstate Medical Center, Johns Hopkins, Roehampton University (UK), Tufts Medical Center, University of Wuezburg (Germany), Fred Hutchinson Cancer Center, Keio University (Japan), Ohio State University, Dartmouth College, Memorial Sloan Kettering Cancer Center, MD Anderson, the Broad Institute, Dana Farber Cancer Institute, University of Arkansas Medical Sciences, Icahn School of Medicine at Mount Sinai, Nantes University (France), Clinica Universidad de Navarra (Spain), Walter & Eliza Hall Institute of Medical Research Parkville (Australia), and National and Kapodistrian University of Athens (Greece). Several biotech companies including Jasco Pharmaceuticals, Pepticom, and Imperium Biotechnologies jointly submitted collaborative proposals with investigators. Several proposals were collaborative efforts that spanned institutions. Next steps for the MCRI include three additional Stages: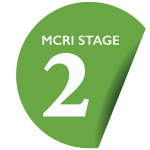 Stage 2 is now in process. The MCRI Scientific Advisory Board will review all Letters of Intent, rank them according to a variety of weighted factors and select the 10 most promising proposals.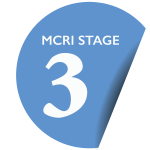 In Stage 3, the ten selected proposals will be invited to submit a full proposal describing the proposed research in detail. Each of the investigators will be invited to participate on the upcoming Myeloma Crowd Radio series on "high-risk myeloma" over the course of March and April 2015. These shows will provide an opportunity for patients to call in with questions and for investigators to describe the research in detail on a 60-minute show. We invite you to learn with us about the important and innovative work being done by these talented researchers and help influence the selection of final projects through your participation.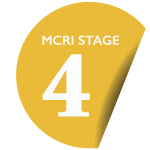 In Stage 4, after the full proposals have been submitted, the Scientific Advisory Board and Patient Advisory Board will jointly vote on a select number of projects to fund. The number of final projects selected will be based on the content of the proposal and the capacity of the MCRI to run successful campaigns to support the work. The MCRI will create a fundraising campaign for these proposals that will run from April - September 2015. As a patient-led initiative, this is where you can help involve the many people who rally around you to support your fight to survive. More details on this stage will follow. To track the progress of the campaign with completed milestones, stay updated on www.myelomacrowd.org/mcri. To read the press release on this milestone, click here.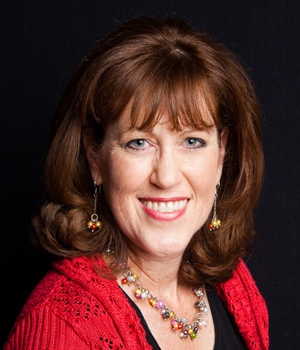 about the author
Jennifer Ahlstrom
Myeloma survivor, patient advocate, wife, mom of 6. Believer that patients can help accelerate a cure by weighing in and participating in clinical research. Founder of HealthTree Foundation (formerly Myeloma Crowd).
Thanks to our HealthTree Community for Multiple Myeloma Sponsors: