Myeloma 101: The Difference Between Consolidation and Maintenance Therapy
Many myeloma doctors use consolidation and maintenance therapy as part of their treatment for multiple myeloma. But what do these terms mean? A video (see below) by OncLive brings myeloma experts together to help explain.
Consolidation Therapy
Consolidation therapy for multiple myeloma is a short course of chemotherapy, given after a stem cell transplant. Consolidation therapy helps make the previous chemotherapy treatment and stem cell transplant work better. Consolidation therapy also helps to keep the multiple myeloma in remission for a longer period of time. For example, one study referenced by Paul Richardson, MD of the Dana Farber Cancer Institute showed that patients who were treated with a single autologous stem cell transplant and four cycles of consolidation with Revlimid, Velcade and dexamethasone (RVd) had a 48% progression-free survival compared to patients treated with tandem autologous stem cell transplants and no consolidation therapy (40%). Consolidation therapy for people with multiple myeloma who have had a stem cell transplant is most often the RVd regimen. It is extremely important for high-risk patients and patients who don't achieve a complete remission.
Maintenance Therapy
Maintenance therapy is usually given after a stem cell transplant or after induction therapy in people who don't have a stem cell transplant. A maintenance therapy drug is usually given in a low dose over a long period of time. This helps to keep the person in remission and prevent relapse. According to Bruno Paiva, MD, maintenance therapy should be given as long as patients can tolerate it and be balanced with quality of life.
Maintenance therapy could include the use of immunomodulators (Revlimid or thalidomide), proteasome inhibitors (Velcade) and sometimes corticosteroids (like dexamethasone).
Sagar Lonial, MD of the Winship Cancer Institute tells us that although a single study may not show improvements of overall survival with maintenance therapy, several studies combined show clear overall survival benefit. That can include even up to a 2.5 year benefit, according to Dr. Paul Richardson. Dr. Lonial notes that patients benefit from maintenance therapy, but that doctors can and should be creating a customized maintenance strategy for their patients. For example:
Standard risk patients typically receive lenalidomide
High-risk patients may receive bortezomib or even a triplet of RVd
Patients with deletion 17p may benefit from both an iMiD and a proteasome inhibitor
Patients with translocation 4;14 may receive bortezomib maintenance
This is Just one more important reminder that we are all unique in our kind of myeloma. If the questions of maintenance therapy has been settled, the next question for patients is "How long should I be on maintenance?" Saad Usmani, MD of the Levine Cancer Institute states that he uses lenalidomide maintenance until progression (or lack of tolerance). And what if a patient has no trace of disease and is minimal residual disease negative? Keith Stuart, MD of the Mayo Clinic in Rochester says he uses MRD as a guidepost because he is concerned about toxicity to the bone marrow with indefinite maintenance. If patients are MRD negative for a prolonged period of time, it may be appropriate to stop treatment. This is a key point to discuss with your doctor.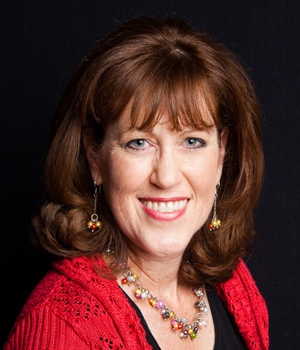 about the author
Jennifer Ahlstrom
Myeloma survivor, patient advocate, wife, mom of 6. Believer that patients can help accelerate a cure by weighing in and participating in clinical research. Founder of HealthTree Foundation (formerly Myeloma Crowd).
Thanks to our HealthTree Community for Multiple Myeloma Sponsors: