Myeloma 101: The American Society of Hematology Conference
You may hear a lot about ASH in the coming weeks. ASH is the American Society of Hematology meeting and is the world's largest conference for blood cancers. It is a four day event where over 35,000 medical professionals gather to understand that latest in research. Research from the past year is presented in three forms: as live presentations, as poster presentations and as papers. "Abstracts" are synopses of each of the papers presented. The Myeloma Crowd will be attending this important conference and will be sharing key myeloma highlights from the conference during and after the meeting. Few patients attend ASH (because of the complex biology discussed) but there are typically two main sessions that cover myeloma more broadly. Attending the conference identifies themes that appear to be the most interesting and exciting. When myeloma survivor Jack Aiello called into the most recent Myeloma Crowd Radio show with Dr. Sergio Giralt, he asked about what we should be looking for during this ASH conference. Dr. Giralt said:
I think definitely the update of the randomized trial of early versus late transplant, the HOVON EMN trial is worth going to. All the trials that have to do with upfront daratumumab are definitely worth listening to. I think the hardest ones I think are the salvage trials. Again, there's going to be a lot going on and for many patients what they've told me when they've gone to ASH is they get lost because it's just so much of an alphabet soup, and sometimes you have no ways of putting things in perspective. I would say, look, updates of the older trials particularly updates of the ASPIRE trial, updates of the POLLUX trial, those are very informative first because these are probably going to become FDA approved and commercially available. And second, they give patients an idea of how really effective these treatments are over the long term. I've been asked by patients, well, if I only had a couple of hours to go, where should I go? I would say go to the educational sessions on Saturday and Sunday, the ones that are focusing on myeloma and plasma cells disorders because I think in that hour and a half or those two hours, you will get I would say a condensed cliff notes version of what's happening in the myeloma field today and what's probably going to be shown at ASH.
I'm delighted this year to be invited to present at the Social Media and Clinical Trials: Physicians, Pharma and Patients panel on Sunday, December 4, 2016 from 11:15 am - 12:15 pm in room 28ABCD. I will be joining Dr. Joseph Mikael (Mayo Clinic), Dr. Mike Thompson (Aurora Health Care), Dr. Irene Ghobrial (Dana Farber Cancer Institute) and Dr. Guillermo Garcia-Manero (MD Anderson). We will be sharing how social media influences both the doctor and patient communities around clinical trials. So keep your eyes and ears open for the flood of new information that will be coming in December. It will definitely be an exciting time!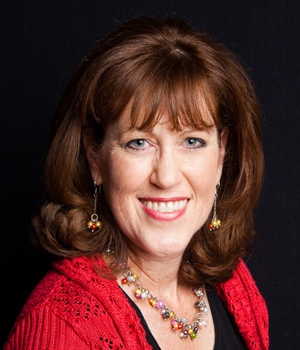 about the author
Jennifer Ahlstrom
Myeloma survivor, patient advocate, wife, mom of 6. Believer that patients can help accelerate a cure by weighing in and participating in clinical research. Founder of HealthTree Foundation (formerly Myeloma Crowd).
Thanks to our HealthTree Community for Multiple Myeloma Sponsors: