Multiple Myeloma WT1 Vaccine from Memorial Sloan Kettering Showing Progress
SELLAS Life Sciences Group (SELLAS) recently announced positive results from the company's Phase 1/2 clinical study of its WT1 cancer vaccine in patients with multiple myeloma following autologous transplant.
You may remember hearing about this vaccine by Dr. Guenther Koehne, MD, PhD of Memorial Sloan Kettering Cancer Center on Myeloma Crowd Radio. He began testing T-cells that were generated in the laboratory from the stem cell donor in combination with T-cell depleted allogeneic transplant for high-risk patients. These T cells are engineered to find that receptor and initiate cell death without the side effects that are commonly found in CAR T cell approaches. His initial trial using specifically generated T-cells from the stem cell donor with allogeneic transplant performed extremely well, resulting in patients even with plasma cell leukemia, a very challenging and high-risk myeloma progression, going into remission.
Based on these results a new study data was developed to test a WT1 vaccine in the autologous transplant setting for patients with less aggressive multiple myeloma. This study aims to stimulate the patient's own immune system to recognize the WT1 receptor expressed on residual myeloma cells.
Dr. Koehne said:
I am excited by the prospect of this WT1 cancer vaccine in treating multiple myeloma, as it has demonstrated strong safety findings and impressive immune response data. While these results are preliminary, it appears patients with high-risk cytogenetics may experience a benefit of progression-free survival with the WT1 vaccine, and we will continue to track closely each patient's progress as we complete the follow-up."
According to the recent press release:
The WT1 antigen is a transcription factor that is not generally expressed in normal adult cells, but appears in a large number of cancers, as well as in certain cancer stem cells. WT1 has been ranked by the National Cancer Institute (NCI) as the Number 1 target for cancer immunotherapy. While WT1 has not been druggable by traditional approaches, it can be targeted by the immune system. Specifically, a number of different peptide sequences from the WT1 antigen have been identified as immunogenic and capable of stimulating cytotoxic T-cells that can target and kill WT1-expressing cancer cells. Studies also have shown that WT1 does not provoke tolerization and that patients' T-cells can remain reactive to the antigen over time.
The WT1 vaccine is found to be effective for several cancers including multiple myeloma and is showing powerful impact even in high-risk patients.
Over the past few months, our WT1 vaccine has demonstrated positive results in treating diverse cancers, including mesothelioma and acute myeloid leukemia (AML), and now multiple myeloma. In the latter, we are seeing promising responses in high-risk patients, which are very exciting given that these patients typically relapse in less than one year," Angelos M. Stergiou, M.D., Chairman and Chief Executive Officer of SELLAS.
The Phase 1/2 multiple myeloma trial enrolled 15 patients receiving chemotherapy and stem cell transplantation and followed by 1-2 cycles (6 vaccines per cycle) of the Company's WT1 cancer vaccine. Of the patients enrolled, 60% were found to have high risk cytogenetics at diagnosis (9/15), including del p53 (or del17p); this is the most difficult population to maintain in long-lasting remission. Initial data have shown positive safety findings and that treatment with the WT1 vaccine was well-tolerated. Immune responses, as well as efficacy and safety, are being further evaluated.
To date, complete immune response data have been determined in three high-risk patients, two of whom have finished the one-year study follow-up.
His clinical trial for standard, less aggressive myeloma is now underway. Learn more about joining that trial here.
Dr. Koehne's ultimate goal would be to offer the vaccine to patients who are in stringent complete remission to induce long-lasting remissions by inducing lasting immune responses. For patients who are in remission but know that a return of myeloma is likely, this is welcome news. Dr. Koehne has plans to open a future trial to serve this very unmet need in myeloma and it will be welcomed with open arms.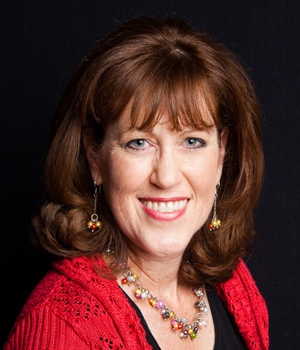 about the author
Jennifer Ahlstrom
Myeloma survivor, patient advocate, wife, mom of 6. Believer that patients can help accelerate a cure by weighing in and participating in clinical research. Founder of HealthTree Foundation (formerly Myeloma Crowd).
Thanks to our HealthTree Community for Multiple Myeloma Sponsors: