Multiple Myeloma Mystery - Where's Barlogie?
Where's Barlogie? It was May of 2015 when I first mentioned Dr. Bart Barlogie was to leave UAMS, and in July I was able to confirm from many sources Dr. Barlogie would be practicing at Mt. Sinai in New York in September. But then it was like he fell into a black hole, nothing to confirm the move from Mt. Sinai until yesterday. As Yogi Berra was known to say, "It ain't over till it's over!" So now it is official official, Dr. Bart Barlogie will be practicing as the Director of Research at Mt. Sinai in New York City. The press release stated the following:
(New York – September 23, 2015) – Bart Barlogie, MD, world-renowned myeloma expert who introduced the first curative therapy, a multi-drug regimen known as Total therapy 3, for multiple myeloma joins the faculty of Tisch Cancer Institute of the Icahn School of Medicine at Mount Sinai (ISMM), one of the elite cancer centers designated by the National Cancer Institute (NCI). Dr. Barlogie will serve as director of research in the Myeloma Program led by Sundar Jagannath, MD, Professor of Hematology and Medical Oncology at ISMM. "We are extremely excited for Dr. Barlogie to join us as he brings a wealth of expertise and innovation in myeloma research," said Steven Burakoff, MD, Lillian and Henry M. Stratton Professor of Cancer Medicine and Director of The Tisch Cancer Institute at Mount Sinai. "With him and Dr. Jagannath at the helm, Mount Sinai will have the country's premier myeloma program."
You can read the entire press release if you CLICK HERE. One of the biggest questions of patients including myself is as Director of Research, will he be seeing existing patients and will he take on new patients. In the press release this is not mentioned once. So to obtain clarity I reached out to Dr. Barlogie and asked him a series of questions. Those questions included the following.
-The press release did not say you would see old patients or can take on new patients. If you will be seeing patients, when does or did this start.
-How or who would an old or new patient contact to see you. Have you had a number of your old patients follow you to Mt. Sinai. -As Director of Research will you be focusing on high risk myeloma only or tweaking the TT protocol, or looking for new immuno therapy for low and high risk?
-For me a big question will be cost of care, I will follow you if my new Medicare and BCBS D and F will cover most of the cost at Mt. Sinai, and how this compares to UAMS where I would opt to see Dr. van Rhee. I believe he still is in line with your thinking on treatment philosophy? Who would I talk to at Mt. Sinai to find this out what would be covered?
If you have corresponded with Dr. Barlogie you will find him to be direct and use as few words as possible. One word reply's like Yes, Handle, No, seem to be integral to his vocabulary. So when I got a multiple word reply I was pleased. Dr. Barlogie's reply,
"Hi Gary. I had assumed you would see me at Mt. Sinai. Seeing old and new patients and doing what I used to do. Emails Bart.barlogie@mssm.edu, bart.barlogie@mountsinai.org Let me know. Bart"
OUTSTANDING NEWS! So for those existing patients who want to follow Dr. Barlogie or a potentially new patient can contact him at the emails listed above. My other thoughts about this major move include the following. With Dr. Barlogie joining the myeloma team led by Dr. Jagannath a former colleague, New York now has one of the worlds most exceptional myeloma teams. Patients from Little Rock who want to follow Dr. Barlogie have little to worry about in that Dr. Jagannath surely has a similar support staff as was available at UAMS. In addition, Dr. Barlogie will be working on high risk myeloma, which I believe is the key to cure for all myeloma. To think he would not be in the mix of doctors trying to solve high risk myeloma would be disastrous to the myeloma cure effort. I believe Mt. Sinai will be the East Coast equivalent of UAMS. If you stay with UAMS or go with Dr. Barlogie you can expect the same exceptional care, and if low risk you will have a 50 to 60 percent chance of CURE. Just like the
Myeloma Crowd Research Initiative
, Dr. Barlogie believes if we cure high risk myeloma we cure all myeloma. Good luck and God Bless your Myeloma Journey/ editor@myelomasurvival.com For more information on multiple myeloma
CLICK HERE
and you can follow me on twitter at:
https://twitter.com/grpetersen1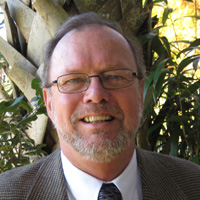 about the author
Gary Petersen
Gary is a myeloma survivor and patient advocate. His work centers around helping patients live longer by helping them to find facilities who are beating the average survival statistics. You can find Gary's site at www.myelomasurvival.com and follow him on Twitter at @grpetersen1
Thanks to our HealthTree Community for Multiple Myeloma Sponsors: