Losing Weight May Help Prevent Multiple Myeloma
A recent Washington University study published in the Journal of National Cancer Institute showed that weight loss could help reduce the incidence of multiple myeloma.
Other studies have proven that there is a greater likelihood to develop myeloma myeloma if you are overweight. Myeloma is always preceded by MGUS, or monoclonal gammopathy of undetermined significance. Now, the link between obesity, MGUS and myeloma progression is statistically significant.
"Our findings show that obesity can now be defined as a risk factor for developing multiple myeloma through this condition," said the study's first author, Su-Hsin Chang, an assistant professor of surgery in the Division of Public Health Sciences at Washington University. "For patients diagnosed with MGUS, maintaining a healthy weight may be a way to prevent the progression to multiple myeloma, if further confirmed by clinical trials."
The researchers analyzed data from the US Department of Veterans Affairs for almost 8,000 patient (mostly men) diagnosed with MGUS for a 10 year period (1999 - 2009).
In the group studied, 39.8 percent were overweight and 33.8 percent were obese. The researchers then tracked whether the patients developed multiple myeloma. They found that 4.6 percent of overweight patients (followed for a median of 5.75 years) and 4.3 percent of obese patients (followed for a median of 5.9 years) developed multiple myeloma, compared with 3.5 percent of people at normal weight (followed for a median of 5.2 years) – a difference that is statistically significant.
Overweight and obese MGUS patients had a 55 percent and 98 percent higher risk of progression to multiple myeloma, respectively, than normal-weight MGUS patients.
The study also showed that African-American men also were more likely than their Caucasian counterparts to experience a progression from MGUS to multiple myeloma.
"Based on our finding that being overweight or obese is a risk factor for multiple myeloma in MGUS patients, and since extra weight is a modifiable risk factor, we hope that our results will encourage intervention strategies to prevent the progression of this condition to multiple myeloma as soon as MGUS is diagnosed," Chang said. "Also, for black people diagnosed with MGUS, close monitoring of the disease progression, in addition to maintaining a healthy weight, should be prioritized."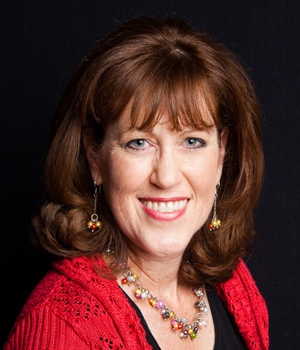 about the author
Jennifer Ahlstrom
Myeloma survivor, patient advocate, wife, mom of 6. Believer that patients can help accelerate a cure by weighing in and participating in clinical research. Founder of HealthTree Foundation (formerly Myeloma Crowd).
Thanks to our HealthTree Community for Multiple Myeloma Sponsors: