Juno Therapeutics Teams Up with Memorial Sloan Kettering Cancer Center to Pursue CAR T Cell Research in Myeloma
In a recent press release, Juno Therapeutics announced that it entered into an exclusive license agreement with Memorial Sloan Kettering Cancer Center (MSKCC) and Eureka Therapeutics for a new domain targeting BCMA plus two additional, undisclosed myeloma targets to be used to develop chimeric antigen receptor (CAR) T Cell therapies for multiple myeloma. They expect to enter human testing in the first half of 2017.
"We are optimistic that CAR T therapy can be an important component in treating patients with multiple myeloma, and we are pleased to bring additional fully-human binding domains against BCMA and other targets into our program," said Hy Levitsky, M.D., Juno's Chief Scientific Officer. "We believe that a multi-pronged approach may be necessary to treat this disease, and we will pursue more than one target against myeloma. The MSKCC and Eureka constructs are promising additions to our portfolio that will accelerate our efforts and provide additional opportunities to combat this disease."
The BCMA space in multiple myeloma is a busy one. According to Fierce Biotech, the collaboration will help it compete with firms like Bluebird/Celgene, Novartis and Cellectis who are also going after the BCMA target. Novartis is working on a CAR-BCMA collaboration with the University of Pennsylvania and the NIH has an open CAR T cell myeloma clinical trial.
"There is a critical need for a new treatment modality for patients with multiply relapsed or refractory myeloma. We are very excited about the potential our CAR vectors may have for our patients. This collaboration allows us to rapidly develop and translate candidates for CAR T cell therapy to the clinic," says Dr. Eric Smith, MD, PhD, Assistant Attending in the Myeloma Service in the MSKCC Cellular Therapeutics Center.
In CAR T Cell solutions, finding the right target is key. BCMA is an exciting target because its RNA is almost always found in multiple myeloma cells and the protein is seen on the surface of myeloma plasma cells. It is critical that targets are chosen that are present on myeloma cells but are not on healthy, normal cells. In CAR T Cell therapy, a patient's own T cells are extracted through a blood draw. These T cells are then engineered to target a specific protein. After the engineering process is finished, they are given back to the patient.
Memorial Sloan-Kettering is a global leader in CAR T cell technology and immunology, and, in the first half of 2017, we are excited to open our first CAR T study for patients with relapsed myeloma", says Dr. Landgren, Chief of Myeloma Service at MSKCC.
Note: The Myeloma Crowd is helping to fund CAR T Cell research through our Myeloma Crowd Research Initiative because we feel this is such an important new treatment.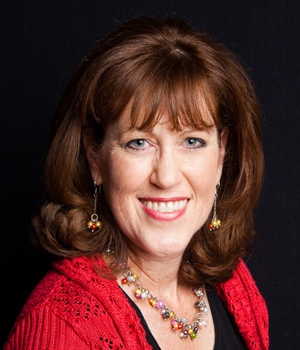 about the author
Jennifer Ahlstrom
Myeloma survivor, patient advocate, wife, mom of 6. Believer that patients can help accelerate a cure by weighing in and participating in clinical research. Founder of HealthTree Foundation (formerly Myeloma Crowd).
Thanks to our HealthTree Community for Multiple Myeloma Sponsors: