Juno Therapeutics CAR T Cell Leukemia Trial using Additional Chemotherapy Halted For Now
BY ERIC HANSEN One of several CAR-T cell therapy programs has been halted by the FDA after three patients in a trial died within weeks of each other. The trial for adult lymphoblastic leukemia (ALL) was being conducted by JUNO Therapeutics, a Seattle-based biotech company. Early analysis has shown that the deaths were apparently caused by a pre-conditioning chemotherapy drug called fludarabine. This is being viewed as a setback for the JUNO program, but not necessarily for other CAR-T research around the world, because JUNO added a relatively high-dose of fludarabine in May, in an effort to weaken the effect of existing white cells in patients, so the re-engineered CAR-T cells would have a better environment in which to kill cancer cells. According to a New York Times article on the JUNO announcement, they had added both cyclophosphamide and fludaribine as well as the engineered CAR-T cells.
Juno initially used only one chemotherapy drug for this, cyclophosphamide. But it more recently added a second drug, fludarabine, saying the dual chemotherapy could make the treatment more effective.
This same drug is being considered for use in lower doses by another company (Kite) in their CAR-T program. It is considered important to the success of CAR-T cells to pre-condition patients' immune systems with drugs such as fludarabine so the two types of white cells don't counteract or interfere with each other. Meanwhile, JUNO is responding to the FDA's request for a modified protocol without the use of fludarabine so they can continue with the trial. A decision from the FDA on JUNO's submission may come within weeks. According to Forbes:
The Food and Drug Administration put a clinical hold on the study, meaning that patients cannot be enrolled in it. In order to lift it, Juno is proposing that it stop using fludarabine with JCAR015. FDA seemed on board with that idea during a conference call yesterday, Bishop says. Instead, patients will be treated only with cytoxan, the drug used in previous trials of JCAR015. In those studies, conducted by Memorial Sloan-Kettering Cancer Center, the drug had a complete response rate of about 80%. Juno will submit four documents to the FDA as a response to the clinical hold: a modified protocol that does not contain fludarabine; an updated brochure for investigators in the study; an updated patient consent form; and a copy of a presentation used in yesterday's teleconference with the FDA. These documents will be submitted by the end of the week. Juno says the FDA indicated it would review the documents quickly. A standard review would take 30 days. "It is a big deal," said Otis Brawley, chief medical officer of the American Cancer Society , when told of the halt. But he's says he's seen clinical holds resolved in the past, including with important drugs like Taxol. He says the fact that the deaths seem so clearly linked with fludarabine is a good sign. "That actually helps them a little bit. And hopefully they can get this back on track," Brawley says.
None of the other CAR-T research efforts have been halted, and interest in this approach is still high in the cancer community.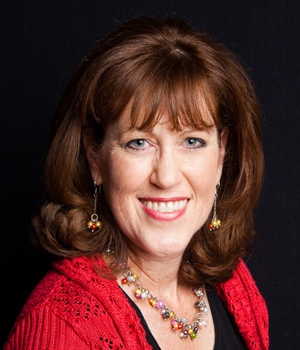 about the author
Jennifer Ahlstrom
Myeloma survivor, patient advocate, wife, mom of 6. Believer that patients can help accelerate a cure by weighing in and participating in clinical research. Founder of HealthTree Foundation (formerly Myeloma Crowd).
Thanks to our HealthTree Community for Multiple Myeloma Sponsors: