Bispecific Antibody Elranatamab Moves Closer Towards a Myeloma Approval
A new bispecific antibody called elranatamab is moving closer to the myeloma clinic. With Priority Review status granted this week by the FDA, it is anticipated to be approved some time in 2023. The live Early Access Program (EAP) also allows patients who need the medicine today a way of receiving it prior to the FDA approval.
FDA and EMA Approvals
The FDA's Priority Review process allows for faster reviews on drugs that could offer significant improvements over existing options. The European Medicines Agency (EMA) has also accepted elranatamab's marketing authorization application (MAA).
The Priority Review was granted based on the ongoing MagnetisMM-3 Phase II study. Patients in the study had been heavily pre-treated with at least three lines of therapy including a proteasome inhibitor, an immunomodulatory drug and an anti-CD38 monoclonal antibody.
With a 10.4 month follow-up, patients had an overall response rate of 61% with an 84% probablility of maintaining the response at nine months. Step-up dosing (giving low to increasing doses of the drug in the first few administrations) helped reduce the rate and severity of common symptoms of cytokine release syndrom (CRS) and neurotoxicity.
Additional elranatamab clinical trials are now open for newly diagnosed patients, using the drug as maintenance therapy after transplant and in use with other myeloma therapies in combination.
Previously, elranatamab was was granted Breakthrough Therapy Designation (November 2022) and Orphan Drug Designation by the FDA and EMA.
Expanded Access Program
For patients who may need to use elranatamab today, there are two ways to receive the drug through two Expanded Access Programs:
The PfizerCAReS program
In this program ,your doctor needs to make a formal request to use the drug through the PfizerCares program. Ask your doctor to go to the PfizerCares portal online or have him/her send an email to pfizercares@pfizer.com. The dotor will enter the request into the system for review and evaluation.
Expanded Access Clinical Trial
A clinical trial called MagnetisMM-17 is open for patients in the United States and in Canada to receive elranatamab as part of an ongoing clinical trial. Patients must fit the inclusion criteria for the study that includes:
Relapsed or refractory to your last myeloma treatment
Refractory to at least one IMiD, one PI, and one anti-CD38 antibody
Verified myeloma diagnosis
Patients who are ineligible for participation in any ongoing clinical trial of elranatamab, including lack of access due to geographical limitations, and who have exhausted all other treatment options.
Measurable disease based on IMWG criteria as defined by at least 1 of the following
Serum M-protein ≥0.5 g/dL (≥5 g/L)
Urinary M-protein excretion ≥200 mg/24 hours
Involved FLC ≥10 mg/dL (≥100 mg/L) AND abnormal serum immunoglobulin kappa to lambda FLC ratio (<0.26 or >1.65).
ECOG performance status 0-1.
Resolved acute effects of any prior therapy to baseline severity
Not pregnant, willing to use contraception
There are currently 30 sites open for this clinical trial.
Click this link to learn more about the Expanded Access Clinical Trial.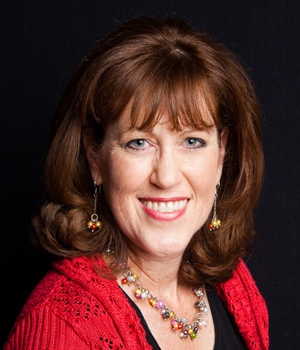 about the author
Jennifer Ahlstrom
Myeloma survivor, patient advocate, wife, mom of 6. Believer that patients can help accelerate a cure by weighing in and participating in clinical research. Founder of HealthTree Foundation (formerly Myeloma Crowd).
Thanks to our HealthTree Community for Multiple Myeloma Sponsors: