Advancing Myeloma Research with Dr. Urvi Shah Through HealthTree Cure Hub
In this article, we'll explore how Dr. Urvi Shah, a dedicated hematologist and lymphoma survivor, has been collaborating with the HealthTree Foundation through HealthTree Cure Hub to advance our understanding of myeloma. Join us as we delve into Dr. Shah's inspiring work and learn how her research is making a difference for myeloma patients.
How Dr. Urvi Shah Became Connected with HealthTree
Dr. Urvi Shah is a faculty member in the division of hematologic malignancies at the prestigious Memorial Sloan Kettering Cancer Center.
Her research focuses on studying the role of diet, microbiome, and other lifestyle-related risk factors in plasma cell disorders as well as identifying interventions to improve outcomes for these patients. She also studies immune therapies (including CAR T cell therapies) for myeloma.
Being a lymphoma survivor herself she is passionate about helping patients make wise nutritional and lifestyle choices as they face a plasma cell disorder diagnosis as well as raising awareness about healthy choices to prevent cancer.
It was this commitment that led her to connect with the HealthTree Foundation and embark on a transformative research journey.
Dr. Urvi Shah has been an active speaker in numerous HealthTree webinars, including "Studying The Relationship between Myeloma Progression and Diet," where she delved into her research on myeloma progression and dietary factors, and "Diet-Related Disparities" within the Black Myeloma Health Community Chapter.
Furthermore, she has been a featured speaker in Myeloma Round Tables conducted by HealthTree and has actively engaged with different Myeloma Chapters within the HealthTree community.
Dr. Urvi Shah Projects with HealthTree Cure Hub
Within HealthTree Cure Hub, Dr. Shah has undertaken several studies aimed at shedding light on various aspects of myeloma. One of her ongoing studies is the "Food Frequency Questionnaire," which seeks to understand the daily dietary habits of MGUS, SMM, and myeloma patients.
This study aims to uncover any correlations between dietary choices and myeloma progression or outcomes. Patients participating in this study will receive a personalized nutritional report which they can discuss with their nutritionist to tailor their diet accordingly.
Another important study led by Dr. Shah is the "Psychosocial Disclosure Survey". This survey delves into patients' experiences around disclosing their cancer diagnosis to friends, family, coworkers, and others. By understanding patients' needs for social support and privacy, this study aims to provide better emotional support to myeloma patients.
For those interested in the use of supplements, Dr. Shah's "Supplements Survey" investigates patients' use of various vitamins and supplements, including vitamin D, omega-3 fatty acids, turmeric/curcumin, and probiotics.
This study will assess the real-world effects of these supplements on MGUS, smoldering myeloma, and myeloma patients, providing valuable insights into potential interventions.
Another upcoming study is "Nutrivention-2." This study will explore the microbial changes in response to a plant-based diet and supplements in smoldering myeloma patients.
Plant-based diets, probiotics, and certain supplements have shown promise in altering the gut microbiome, potentially reducing inflammation and cancer risk.
Dr. Shah's study with HealthTree will be a national, multi-arm, randomized prospective telehealth study, making it a pioneering effort in understanding the impact of dietary interventions on smoldering myeloma patients.
How to Access Dr. Urvi Shah's Studies Within HealthTree Cure Hub
To join ongoing or future research studies within HealthTree, you can do so by creating your free HealthTree Cure Hub account here.
Once you are logged in your account, click on "Accelerate Research" and you will find all active research studies.
You can click on the surveys below to access Dr. Urvi Shah's ongoing studies in HealthTree:

Invitation to Participate in the Future of Myeloma
In closing, the work of Dr. Urvi Shah and her collaboration with the HealthTree Foundation are shaping the future of myeloma research.
It is of paramount importance for myeloma patients and caregivers to be aware of these studies, as they offer hope for improved treatments and a better quality of life.
We invite you to join the HealthTree 2.0 Virtual Launch "Using Technology and Revolutionary Approaches to Cure Blood Cancers" on October 23, 2023, where you will learn how our unique model, innovative technology, and expansion plans will accelerate a myeloma cure.
Consider hosting a virtual watch party with fellow patients and caregivers to share in this transformative journey towards a brighter future for myeloma research.
Together, we can make a difference in the fight against myeloma.

Register for the 2.0 Launch Today!
---
Thank you to our sponsors, Bristol Myers Squibb and Amgen, for making this 2.0 Event Launch possible.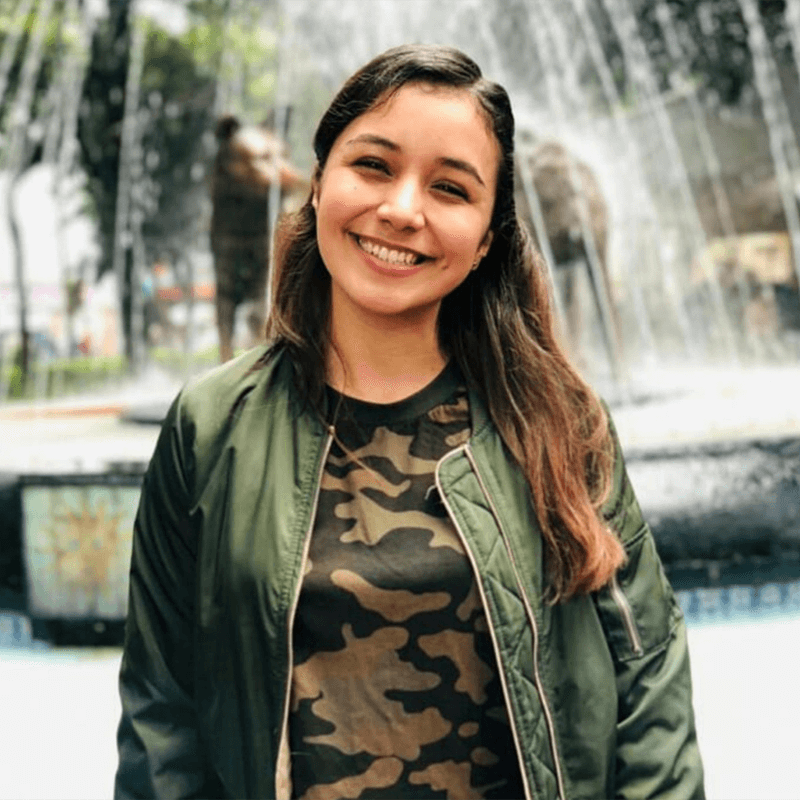 about the author
Patricia Flores
Patricia is an International Medical Graduate who joined HealthTree in 2020 as part of the Patient Experience team. She helps patients understand and track their lab & genetic test results as well as relevant information from their health history. She loves ballet, traveling, and reading a good science fiction book as often as possible.
More on HealthTree Research
Thanks to our HealthTree Community for Multiple Myeloma Sponsors: