Buffalo September 17, 2022 Myeloma Round Table
HealthTree Round Tables for Multiple Myeloma
event
Sep 17, 2022 / 09:00AM - 03:00PM EDT
Event Description
Learn from these top myeloma experts about the latest research and treatment to find out what you can do to stay one step ahead for your best outcomes.
Thanks to our Round Table sponsors

Watch the Buffalo September 17, 2022 Myeloma Round Table
Morie Gertz, MD, MACP, Mayo Clinic, Rochester, MN: Evolution of Myeloma Therapy
Philip McCarthy, MD, Roswell Park Comprehensive Cancer Center, Buffalo, NY: A History of Stem Cell Transplantation
Jens Hillengass, MD, PhD, Roswell Park Comprehensive Cancer Center: Diagnosis — A Never-Ending Story
Moderated Discussion/Audience Questions & Answers: Session One
Jens Hillengass, MD, PhD, Roswell Park Comprehensive Cancer Center, Buffalo, NY: Improved Fitness = More Options
HealthTree Cure Hub-based Research: A Moderated Discussion with Nathan Sweeney PhD, HealthTree Manage for Research, and Jens Hillengass, MD, PhD
Urvi Shah, MD, Memorial Sloan Kettering Comprehensive Cancer Center, New York, NY: Nutrition for Myeloma Patients
Kirsten Moysich, PhD, MS, Roswell Park Comprehensive Cancer Center, Buffalo, NY: Make Sharing Your Data Part of Your Routine
Audience Questions & Answers: Session Two
Schedule & Agenda
person
Program w/lunch and breaks
09:00AM
Program w/lunch and breaks
Speakers & Moderators
Renier Brentjens MD, PhD
Dr. Brentjens obtained an MD/PhD (microbiology) from SUNY Buffalo, completed a residency in medicine at Yale New Haven Hospital, and a medical oncology fellowship at Memorial Sloan Kettering Cancer Center (MSKCC). As a medical oncology fellow during his training at MSKCC, Dr. Brentjens initiated the initial pre-clinical studies demonstrating the potential clinical application of autologous T-cells genetically modified to target the CD19 antigen through the retroviral gene transfer of artificial T-cell receptors termed chimeric antigen receptors (CARs). Following completion of his medical oncology training, Dr. Brentjens became the principal investigator of his own laboratory. As a PI, Dr. Brentjens successfully translated these studies to the clinical setting treating patients with relapsed CD19+ tumors including chronic lymphocytic leukemia (CLL) and B cell acute lymphoblastic leukemia (B-ALL). Ongoing pre-clinical research in the laboratory is focused on the further development of CAR modified T-cells designed to overcome the hostile immunosuppressive tumor microenvironment through the generation of "armored CAR T-cells" currently being translated to the clinical setting as second-generation CAR modified T-cell clinical trials. Additionally, work in the Brentjens' lab has expanded this CAR technology to target additional tumor antigens expressed on other malignancies including solid tumors.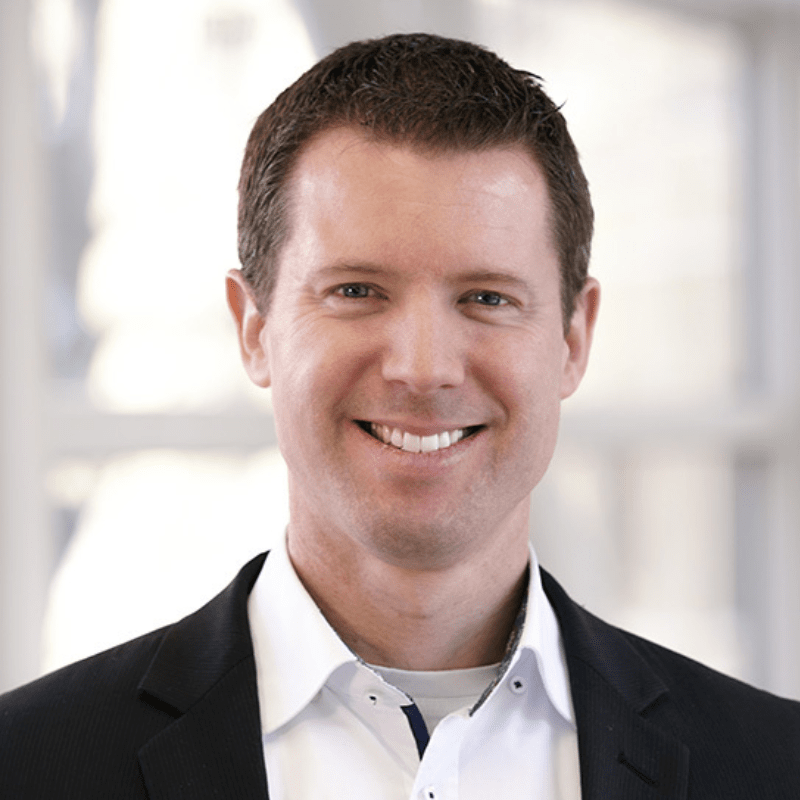 Jens Hillengass, MD
Jens Hillengass, MD, PhD, is Professor of Oncology and Chief of the Myeloma and Amyloidosis Service at Roswell Park Cancer Institute in Buffalo, NY. Prior to joining Roswell, he was the deputy of the section multiple myeloma of the University Hospital of Heidelberg, Germany, the leader of its autologous stem cell transplantation program, and head of the hemato-oncological imaging research group at the German Cancer Research Center (DKFZ). He completed his medical degree at Heidelberg University, where he later completed residency and fellowship in the department of hematology, oncology, and rheumatology. Dr Hillengass received a Gerok scholarship to study radiology at the German Cancer Research Center. Additionally, he completed a research fellowship at the National Cancer Institute. Dr. Hillengass is member of the Black Swan Research Initiative of the International Myeloma Foundation and the International Myeloma Working Group where he co-chairs the bone and imaging group.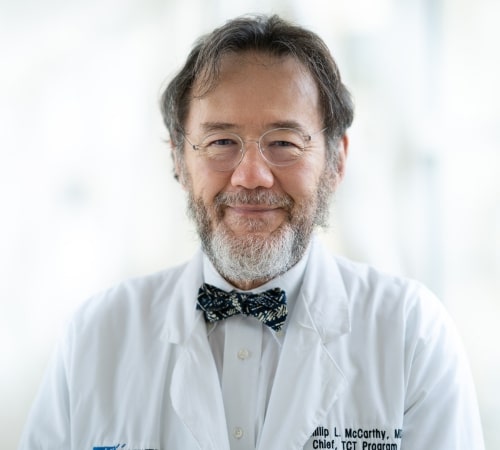 Philip McCarthy MD
My research interests are devoted to developing novel intensive and reduced intensity allogeneic and autologous hematopoietic stem cell transplant (HSCT) approaches for the treatment of hematologic disorders, leading to improved patient outcomes and decreased toxicity. I have over 20 years of experience treating HSCT patients and directing clinical and translational HSCT research studies. I have served as chair, or co-chair, of several clinical trials, including CALGB 100104, a phase III clinical trial evaluating lenalidomide maintenance after autologous HSCT for multiple myeloma (MM). This study demonstrated an improved progression-free and overall survival for MM patients receiving lenalidomide maintenance therapy after autologous HSCT. Our team has developed a systematic approach to the evaluation and treatment of HSCT patients with a specific focus on predicting and minimizing treatment-related mortality (TRM). We participate with a core group of basic science and clinical researchers who are committed to the investigation of the complications of autologous and allogeneic HSCT and to the developing novel approaches to improve outcomes.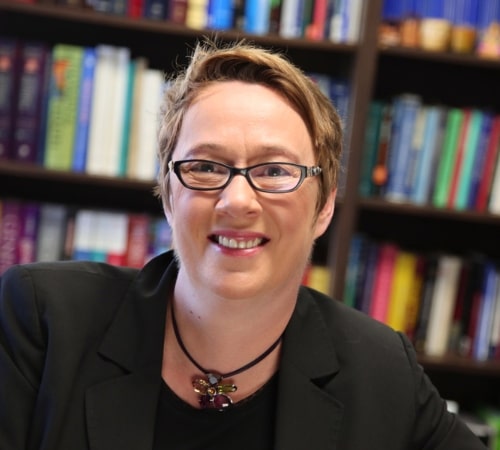 Kirsten Moysich PhD, MS
Dr. Moysich joined the staff of Roswell Park Comprehensive Cancer Center in 1998 and was appointed as Professor of Oncology and Full Member in the Department of Cancer Prevention and Control in 2009. She also serves as Professor and Academic Program Chair, Department of Cancer Pathology and Prevention and Professor, Department of Social and Preventive Medicine at the State University of New York at Buffalo. Dr. Moysich earned her doctoral degree in Epidemiology and Community Health and completed a postdoctoral fellowship in Social and Preventative Medicine at SUNY Buffalo. Dr. Moysich has authored or co-authored more than 200 peer-reviewed journal publications. She is an ad-hoc reviewer for more than 30 journals and has participated in over 20 study sections since 2003. She is currently a permanent member of the National Cancer Institute Subcommittee J – Population and Patient-Orientated Training Review Group. Dr. Moysich serves on numerous national and international advisory committees, including the Scientific Advisory Board for the Sister Study, National Institute of Environmental Health Sciences and the Scientific Advisory Board, Exposure and Human Health Committee, U.S. Environmental Protection Agency. Dr. Moysich maintains an active teaching and mentoring schedule. She has served as the primary or co-mentor of over 30 MS or PhD students since 2000. Dr. Moysich has taught PTR 525 Cancer Epidemiology since 1998 and gives frequent guest lectures at Roswell Park Comprehensive Cancer Center and the State University of New York at Buffalo. She is also very involved with the cancer advocacy community and has given numerous local and national presentations on a variety of cancer related topics. Dr. Moysich serves on the faculty of the National Breast Cancer Coalition's Project Lead program and as a Member of the Healthcare Advisory Council of Gilda's Club Western New York. In addition to her other research and academic pursuits, Dr. Moysich hosts an annual lecture series in honor of Dr. Julie Baker, a talented and much loved and respected student, physician, and researcher who did her medical and epidemiology training at UB and Roswell Park. Watch the presentation of the 2015 Dr. Julie Baker Memorial Lecture.
Urvi Shah, MD
Dr. Urvi Shah is a faculty on the myeloma service, division of hematologic malignancies at Memorial Sloan Kettering Cancer Center. Her research focuses on studying the role of diet, microbiome, and other lifestyle-related risk factors in plasma cell disorders as well as identifying interventions to improve outcomes for these patients. She also studies immune therapies (including CAR T cell therapies) for myeloma. Being a lymphoma survivor herself she is passionate about helping patients make wise nutritional and lifestyle choices as they face a plasma cell disorder diagnosis as well as raising awareness about healthy choices to prevent cancer.
Have Any Questions?
Thank you for your interest in the event. If you have any questions, we would love to help!
Feel free to give us a call or send us a message below.
Thanks to our HealthTree Community for Multiple Myeloma Sponsors: