Fenghuang "Frank" Zhan, M.D., Ph.D., Awarded Nearly $3.14 Million to Study Myeloma Genetics and Drug Resistance
We are thrilled that Fenghuang "Frank" Zhan, M.D., Ph.D., Myeloma Center research director at the University of Arkansas for Medical Sciences (UAMS), has received two grants totaling almost $3.14 million to study the molecular genetics and drug resistance of multiple myeloma.
One $1.4 million grant from the US Department of Defense will allow Dr. Zhan to study the biology of myeloma cells that survive beyond intensive chemotherapy given during stem cell transplant. His goal is to find an immunotherapy treatment that could be given after stem cell transplant to kill the remaining drug-resistant cells. He believes that relapses of myeloma are caused by these drug-resistant cells that could have CD24 present on their cells. He has identified a therapeutic antibody called SWA11 that could be used to target the remaining cells. This is the same research funded in part by a prior Myeloma Crowd Research Initiative. Dr. Zhan holds the Morrison Family Endowed Chair in Myeloma Research. He noted:
"Once the biology of myeloma stem cells is better understood, more novel therapeutic targets can be created and tested, with the ultimate goal being to develop a novel therapy and prevent myeloma relapses."
The additional $1.74 million grant from the National Institutes of Health will look at two genes (NEK2 and PD-L1) to discover how they potentially drive the growth of multiple myeloma. Patients who have genes mutated genes are usually at high risk of relapse. We know that PD-1 and PD-L1 checkpoint inhibitors have been successfully used in other blood cancers, but not in myeloma to date. Dr. Zhan believes that PD-L1 is most common in myeloma patients who are considered "hyperdiploid" or who have extra copies of chromosomes. PD-L1 studies have not targeted these types of myeloma patients. For patients with low PD-L1 levels, the combined NEK2 and PD-L1 treatment could be effective.
Dr. Zhan's decades-long former research contributions at UAMS, Huntsman Cancer Institute and the University of Iowa in partnership with Dr. Guido Tricot has focused heavily on myeloma genetics. Clinical Director of the Myeloma Center at UAMS Frits van Rhee stated:
"Dr. Zhan's research in identifying and targeting myeloma stem cells and the genomic classification of the disease has and will continue to help us to further the innovative treatment we have offered for more than 30 years now."
Dr. Zhan received his medical degree and Ph.D. in cancer molecular genetics from Hunan Medical University in Changsha, P.R., China, and his dental degree from West China Medical University in Chengdu, P.R., China. He is a professor of medicine in the UAMS College of Medicine. He previously worked at UAMS from 2002 to 2008 as an assistant professor in the College of Medicine.
Before returning to UAMS in early 2020, Zhan was a professor of medicine at the University of Iowa and an adjunct professor with the University of Iowa's College of Dentistry and Dental Clinics. He also previously worked at the Utah Blood and Marrow Transplant and Myeloma Program at the University of Utah's Huntsman Cancer Institute and the Holden Comprehensive Cancer Center at the University of Iowa Health Care in Iowa City, Iowa.
We congratulate Dr. Zhan on this major research award and hope it will bring important knowledge from the bench to the clinic for the treatment of relapsing patients.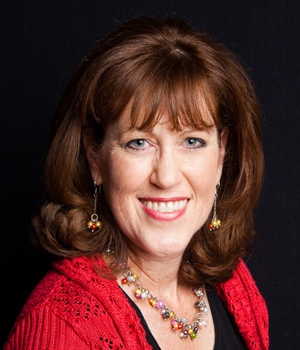 about the author
Jennifer Ahlstrom
Myeloma survivor, patient advocate, wife, mom of 6. Believer that patients can help accelerate a cure by weighing in and participating in clinical research. Founder of HealthTree Foundation (formerly Myeloma Crowd).
Thanks to our HealthTree Community for Multiple Myeloma Sponsors: