Considering all the options when deciding to purchase a Medicare or Medigap plan
This is the second of a series of articles on Medicare. You can review the first article about understanding Medicare and when to shop around for the best coverage here.
Are you considering making changes to your healthcare plan for 2021? If so, a few simple steps in preparing can make all the difference. Begin by gathering all of the out of pocket medical expenses you had this year. Next, consider what you anticipate paying not only through the end of the year but what you also anticipate for next year. Have you and your Dr. discussed a stem cell or bone marrow transplant or other treatment changes? If so, now is the perfect time to discuss with your treatment team the costs that will be involved. Consider medication costs, hospital stay and other associated costs, etc.
Evaluate your current medical plan by asking yourself the following questions:
Is it the most cost effective and does it give you the best coverage?
If you are considering leaving your employer before age 65 will that medical coverage continue?
Are you currently on SSDI for at least 2 years by enrollment time?
What state do you live in?
Are there additional options available or are their restrictions?
Continue to consider these questions as we review Medicare, Medigap and other plans.
Insurance through an employer
If you have medical insurance through a spouse or have retiree insurance from a former employer, please refer to www.medicare.gov to make sure you understand how Medicare works with other insurance. Be aware that Medicare does coordinate with other insurance plans. You need to review how it pays out, primary or secondary, and also understand the limits. Be aware that retiree coverage may not pay any medical cost during any time for which you were eligible for Medicare if you did not sign up for Medicare when you were eligible. Be sure to enroll in both Medicare A and B to get full benefits from your retiree coverage. If you have prescription drug coverage based on your current or previous employment, your employer or union will notify you annually about whether your prescription drug coverage is credible. Keep the information they send for future reference. Keep in mind, if you join a Medicare Prescription plan your spouse and or dependents may lose your employer or union health coverage. Call your Benefits administrator for more information before making any changes to your coverage!
COBRA
If you have COBRA and you're 65 or over or under 65 and have a disability other than End Stage Renal Disease, Medicare will pay first. However, if you have Medicare based on End Stage Renal Disease, COBRA will pay first to the extent COBRA overlaps the first 30 months of Medicare eligibility or entitlement based on End Stage Renal Disease.
Talk to your State Health Insurance Assistance Program (SHIP) to see if COBRA or Medicare part B instead of or in addition to, if applicable, is a good choice for you. Refer also to Prescription coverage plans and enrollment periods.
Veterans
If you have Veterans' benefits and Medicare, you can get treatment under both plans. However, they also coordinate benefits, and you will have restrictions as to where you use your veterans' benefits. If you have any questions about your Medicare coverage and who pays first, call the Benefits Coordination & Recovery Center at 1-855-798-2627.
Medigap
Medigap plans help pay for out-of-pocket costs that original Medicare, Parts A and B, do not cover. Since they are standardized, they all offer the same basic benefits. However, some offer additional ones so you can choose the one that best fit your needs. Each insurance company decides which Medicap policies it wants to sell, although state laws could affect which ones they offer.
Be aware that insurance companies that sell Medigap policies:
Don't have to offer every Medigap plans
Must offer Medigap Plan A if they offer any Medigap policy
As of January 2020, Medigap plans sold to new people with Medicare aren't allowed to cover Part B deductible. Consequently, Plans C and F are not available to people new to Medicare. If you already have either C or F or a high deductible version of Plan F, or are covered by one of these plans prior to Jan. 1, 2020, you are able to keep your plan. If you were eligible for Medicare before Jan. 1, 2020, but not yet enrolled you may be able to buy one of these plans. Other plans are also available.
Medicare can be quite complicated, and requires the need to plan prior to making any changes to your current plan before enrolling.
The open enrollment period starts October 15th. Please do your due diligence to make sure you have the right plan for you and your spouse.
Remember, timing is everything!!
Diahanna Vallentine, BCPA
Myeloma Financial Coach
diahanna@crowdcare.org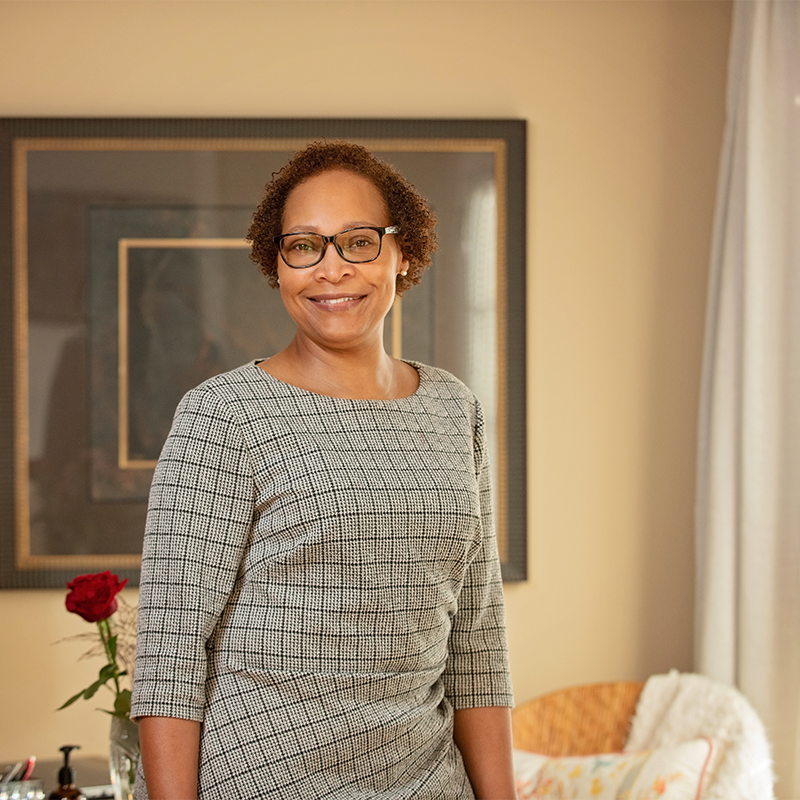 about the author
Diahanna Vallentine
Diahanna is the Financial Program Manager for the HealthTree Foundation, specializing in financial help for multiple myeloma and AML patients. As a professional financial consultant and former caregiver of her husband who was diagnosed with multiple myeloma, Diahanna perfectly understands the financial issues facing myeloma patients.
More on Life With Myeloma
Thanks to our HealthTree Community for Multiple Myeloma Sponsors: